Customer
Belimo Automation
Task
Optimisation of work processes in the planning/innovation department
Solution
A space use concept tailored to each individual workspace for 344 workplaces
OPEN SPACE – OPEN MINDS
As an innovation leader, Belimo relies on cooperation in project teams. The new Multispace concept increases the efficiency of innovation projects and promotes cooperation, creating space for new and varied work zones and encounters: Work is now carried out where the current activity is best supported by the working environment.
The long, rectangular floor plan is broken up by the room arrangement in the middle section through angled rooms, open corridors and undulating, floor-length curtains. Here you will find 24 differently designed and equipped meeting rooms and focus boxes, service centres and break rooms. The five additional project work zones of varying sizes for up to 52 employees provide optimal support for teamwork. The individual workstations and high tables used for desk sharing are located along the window fronts.
Belimo employees now have more room for exchange and at the same time for retreat - and all in the same space.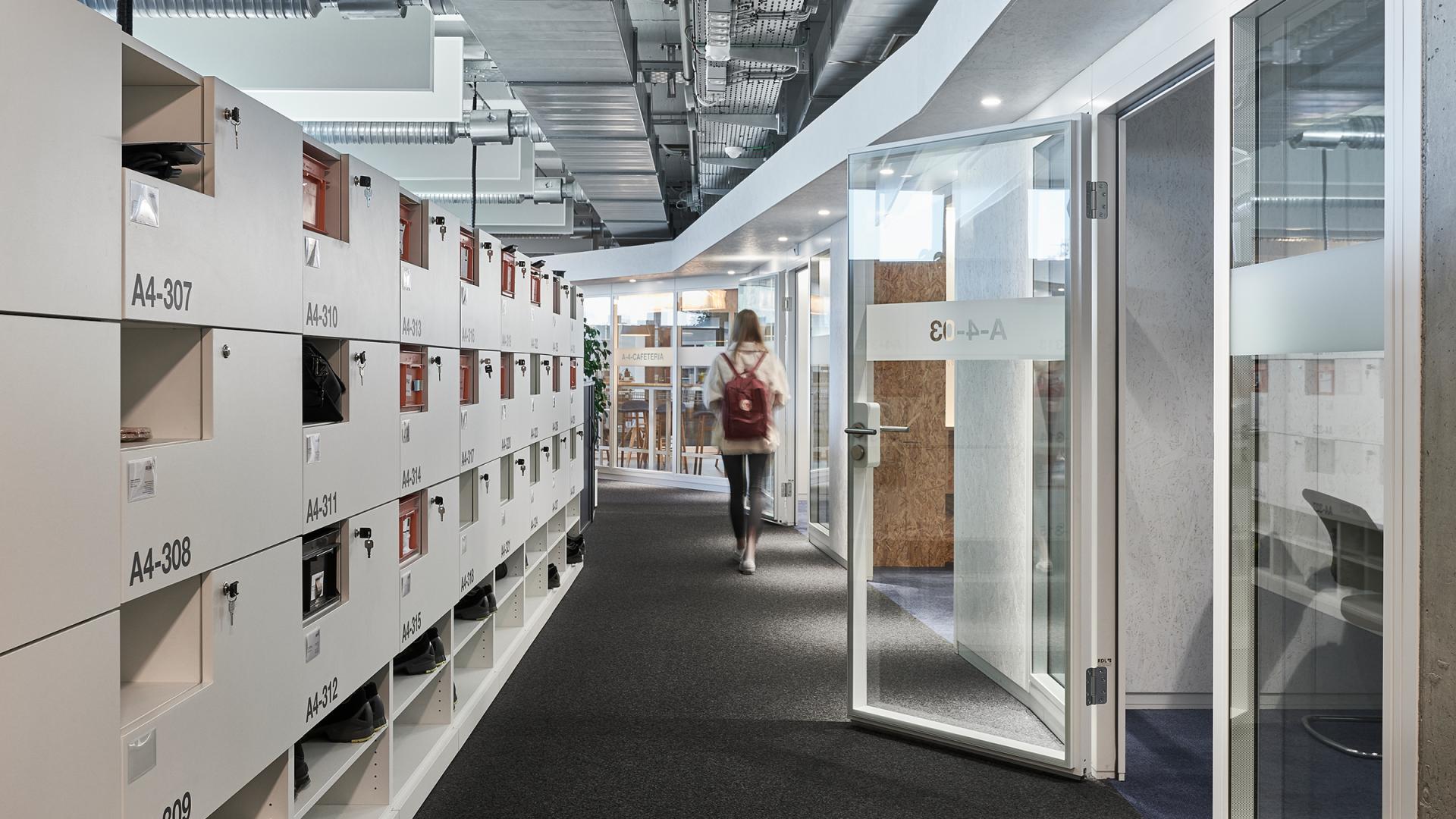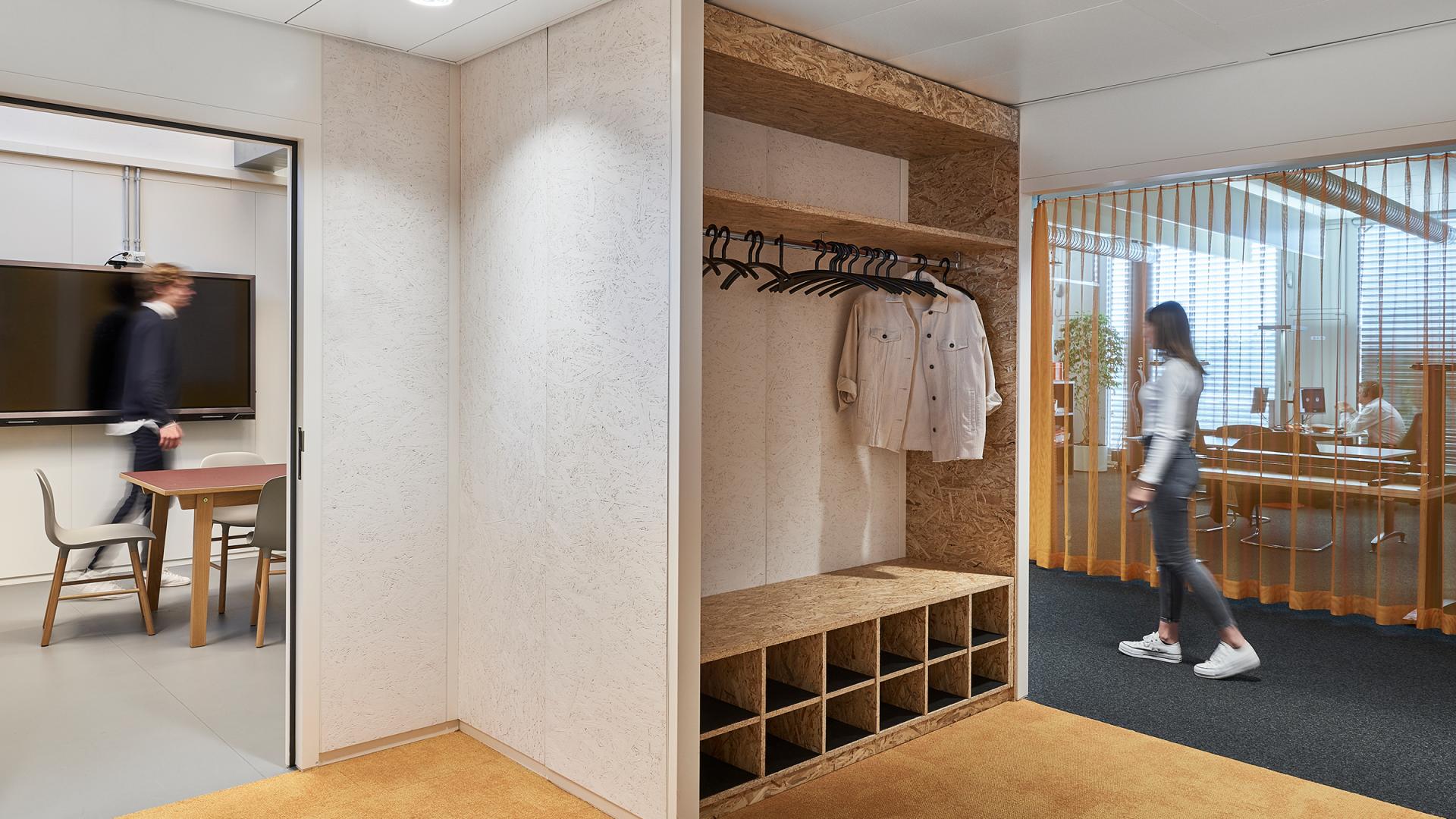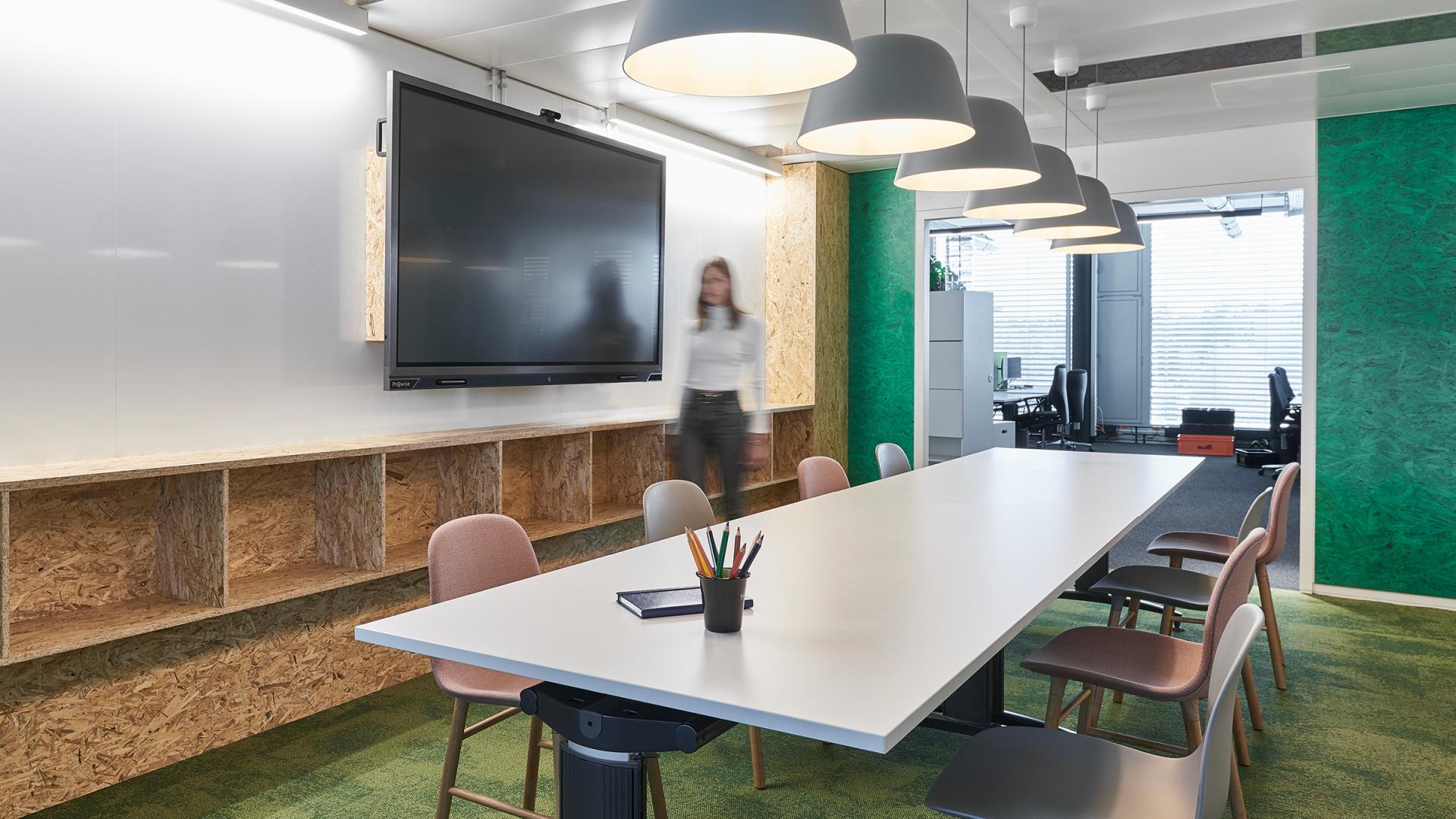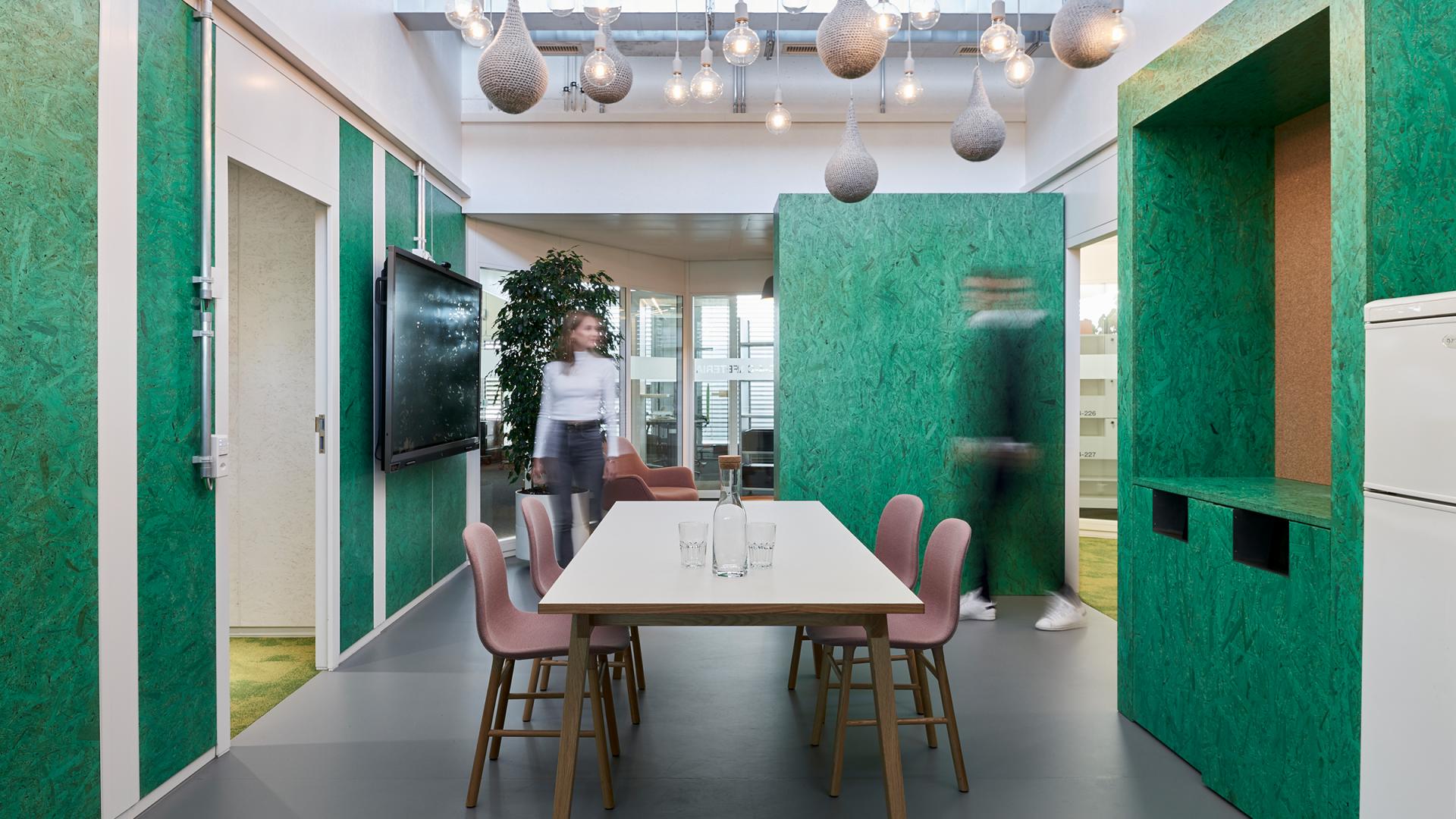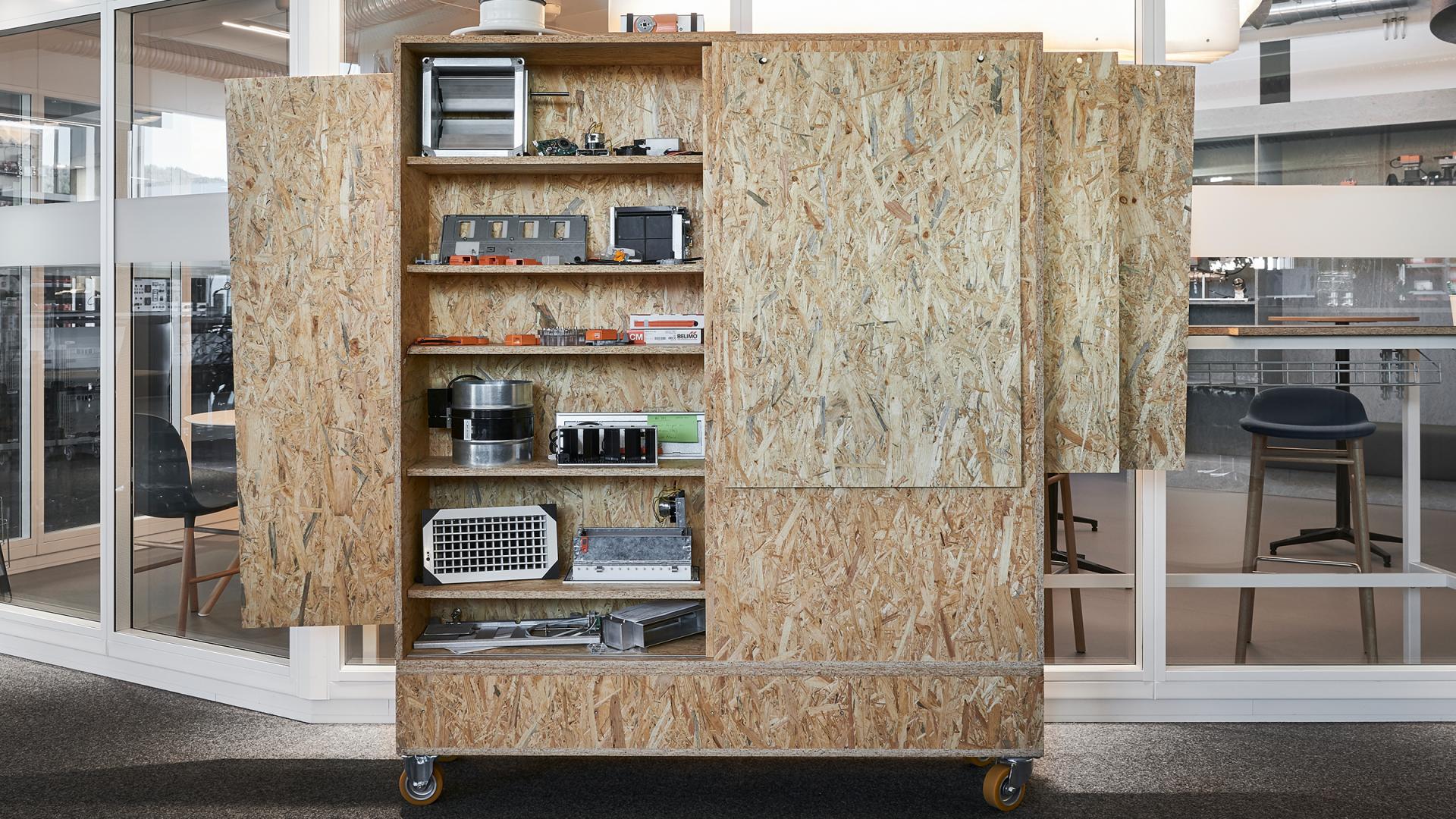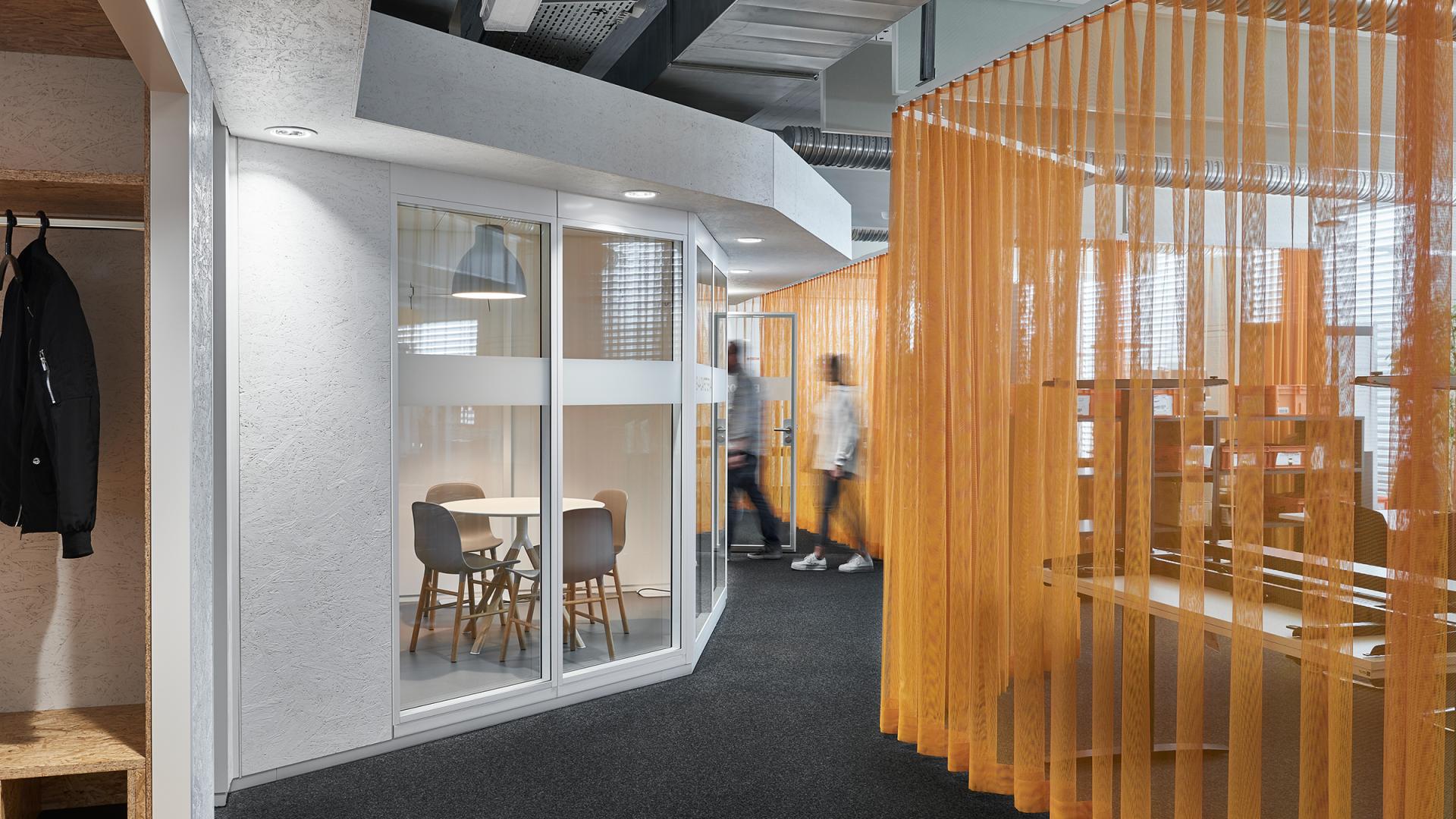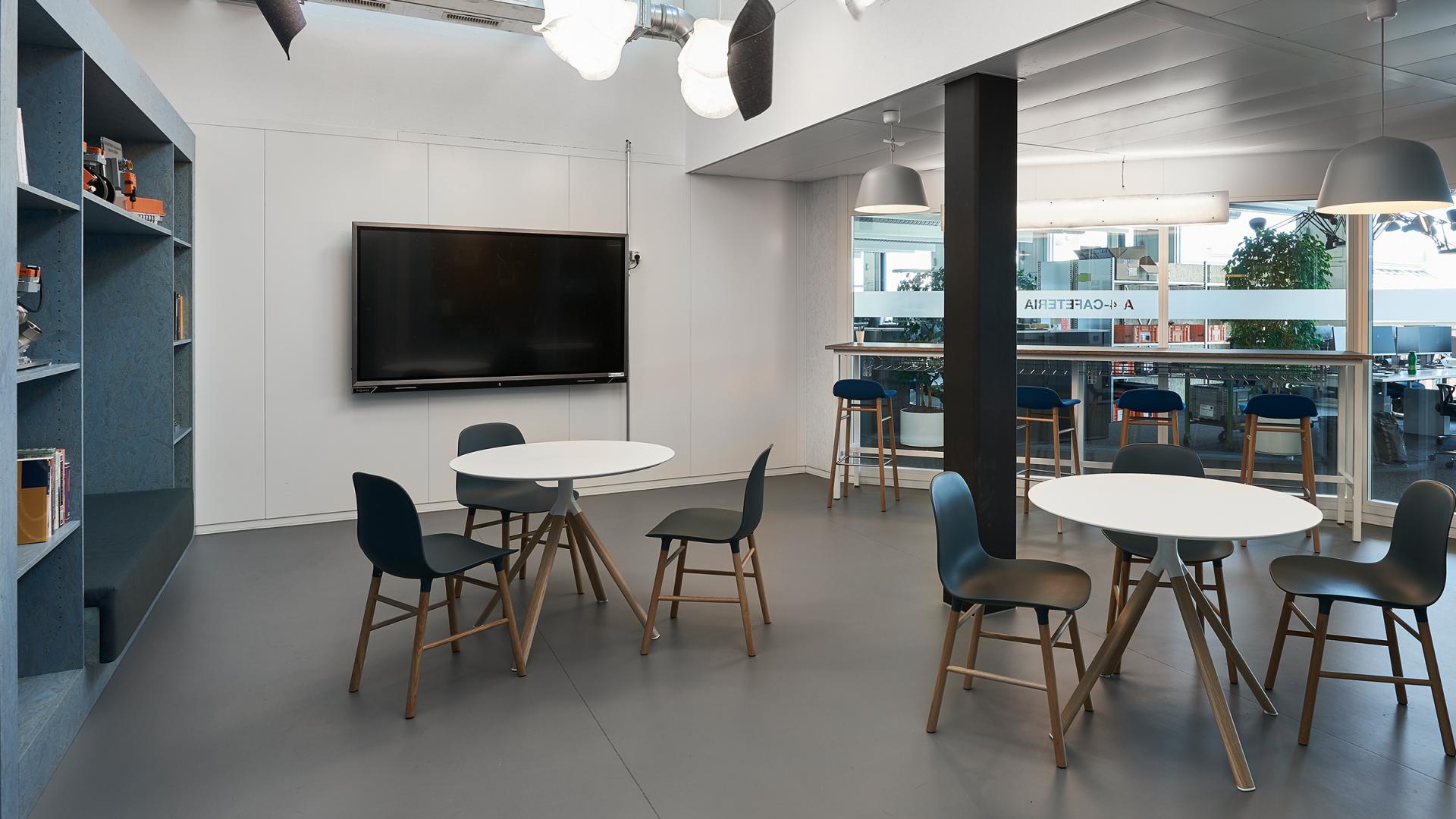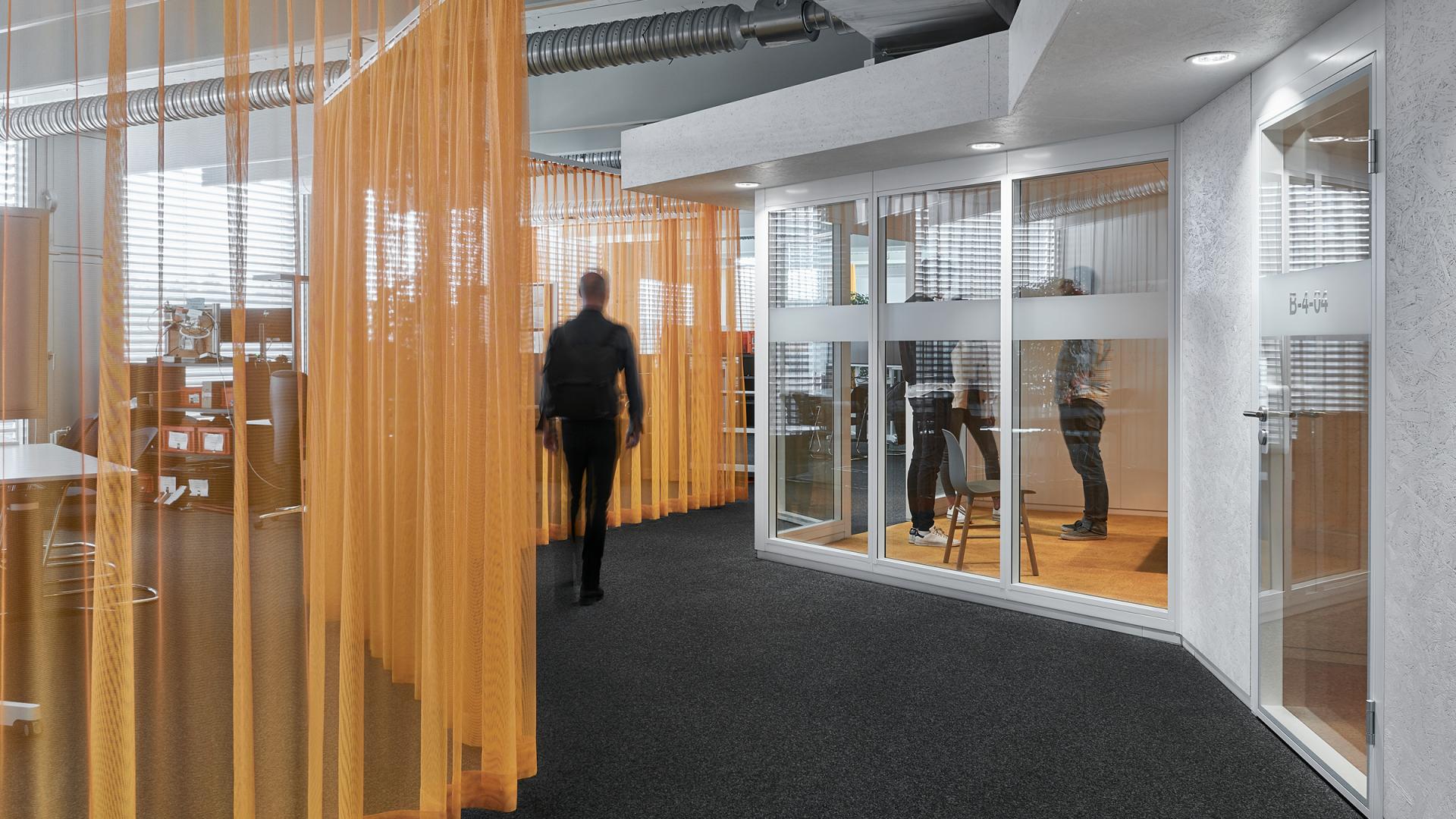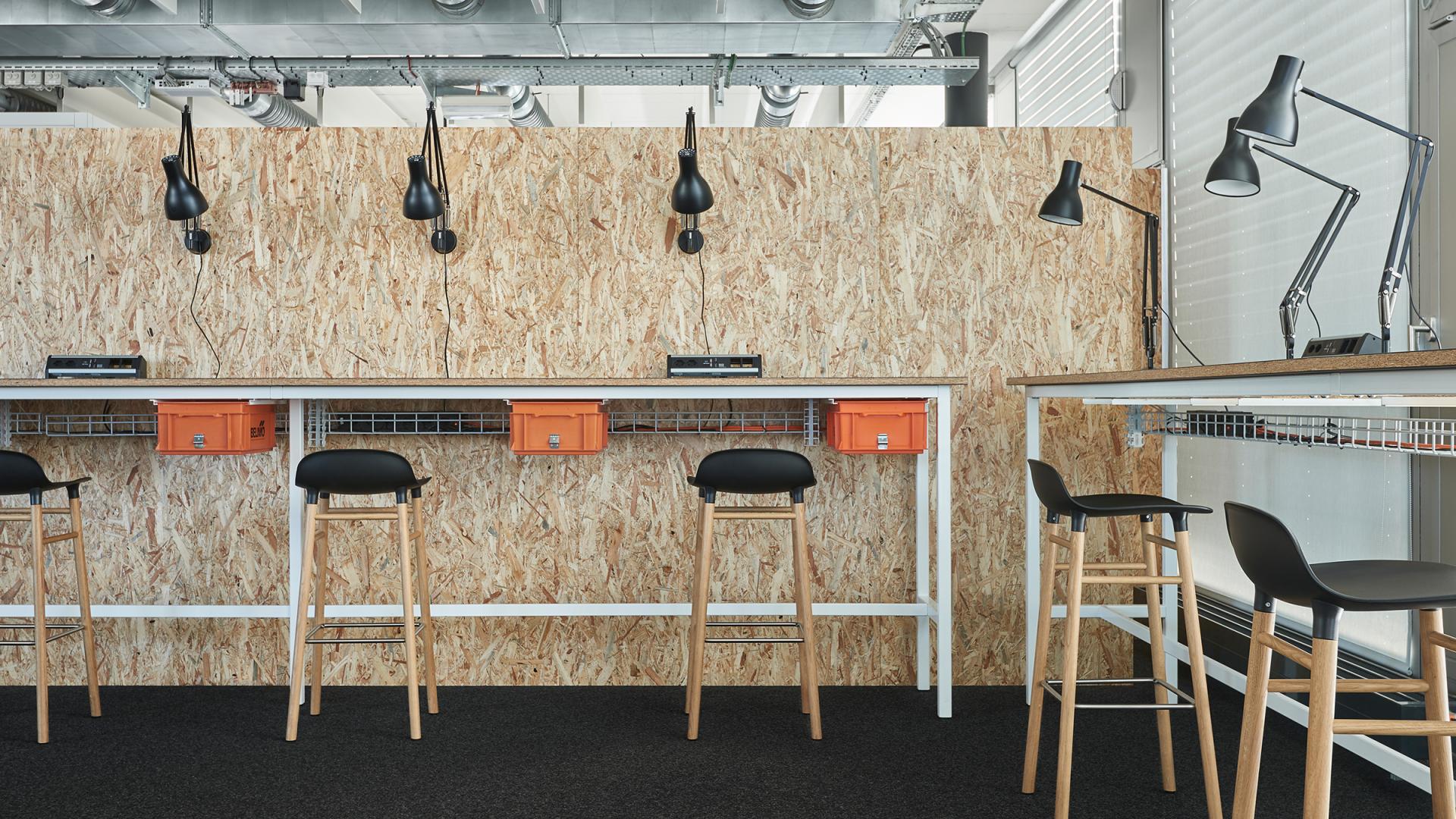 Entwicklungsprozess