Aroma Creative
BONJOUR, PARIS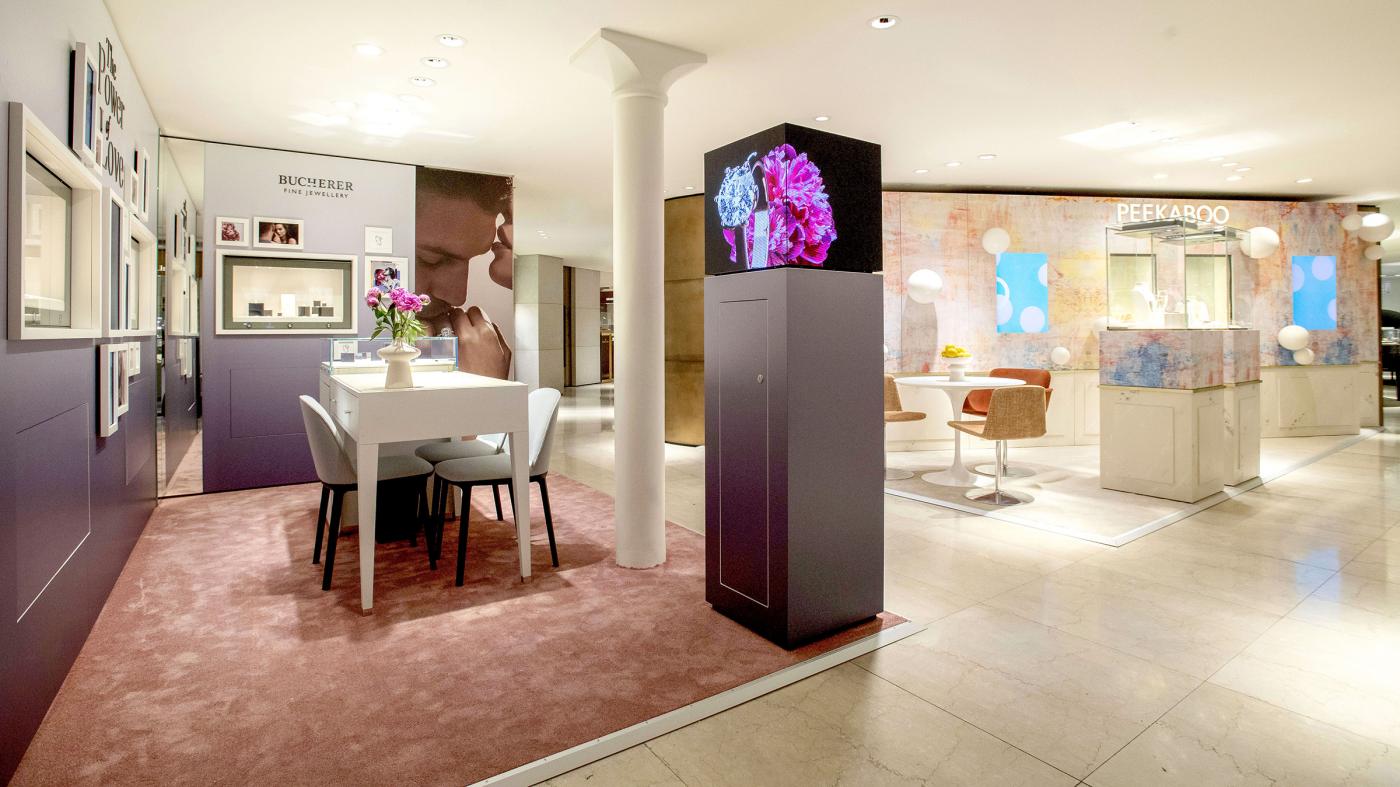 STORE DESIGN
Bucherer Fine Jewellery is expanding its presence in France, starting with the opening of two pop-up areas at the main location in Paris. Aroma Creative developed an independent store design for each of the Bucherer collections "Peekaboo" and "The Solitaire Collection", which vividly conveys the philosophy of the lines.
For "Peekaboo", the current campaign was spatially adapted. Inspired by the savoir-vivre of the Côte d'Azur, the expressive collection is embedded in fresh, colourful miniature worlds. Because "Peekaboo" invites you to playfully create countless looks. The mini salon for "The Solitaire Collection" is dedicated to love and presents itself with stylish charm in a contemporary, bright design.
For the realisation of the shop elements, the Aroma Productions team was in action in the Aroma workshops and on site.