Aroma Architecture
BIRD'S EYE VIEW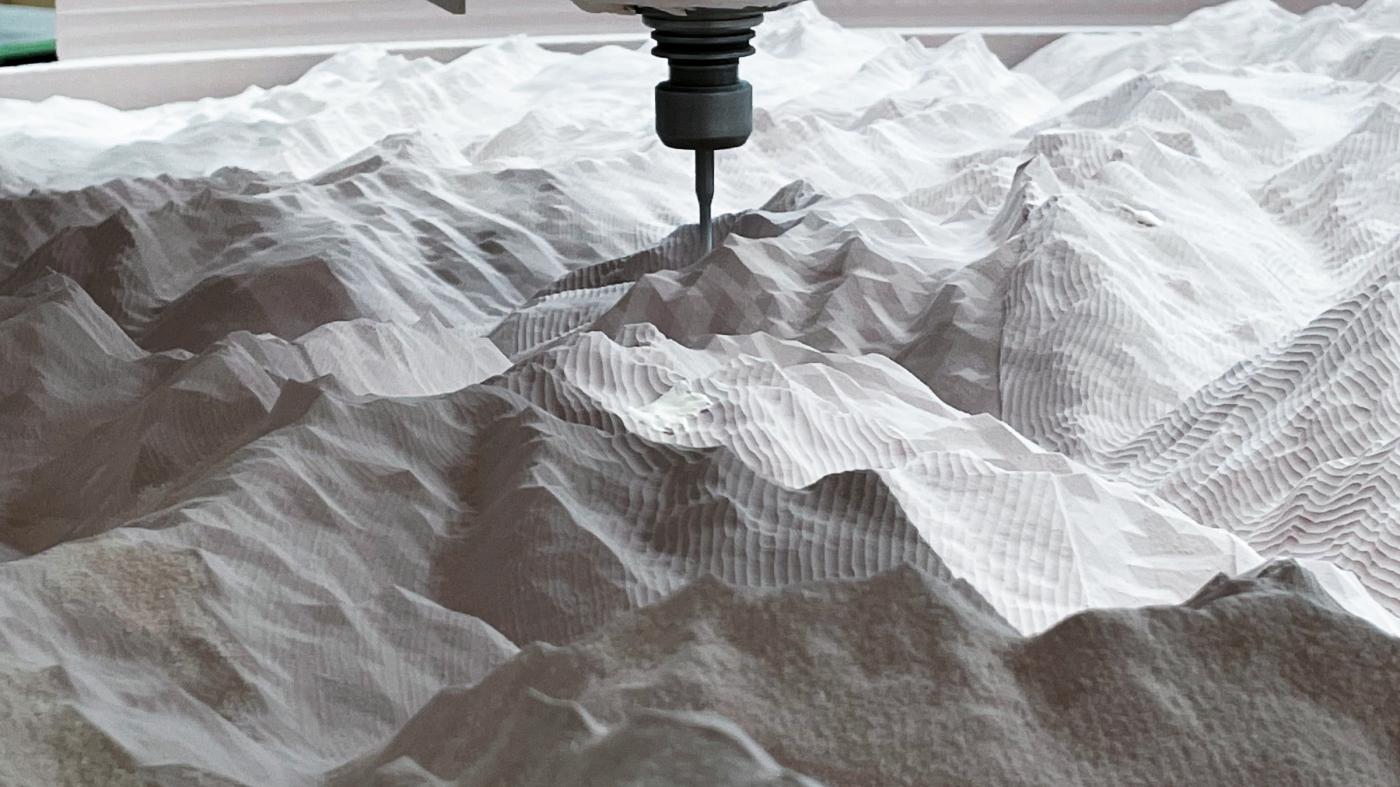 PRISM MODEL
A new chapter in railway transport is beginning for Uri. Currently, Altdorf railway station is being upgraded to a cantonal railway station. In future, trains travelling through the Gotthard Base Tunnel will also be able to stop in Altdorf. The opening will take place on 12.12.2021. For this purpose, Aroma Architecture is visualising the inclusion of the industrial quarter in three-dimensional models: the canton at a scale of 1:50,000 and Altdorf at 1:5,000. The models will find their location on the new station square next to the new headquarters of the Cantonal Bank of Uri UKB.
The topography of Uri will be shaped into a prism model as a novelty. The milling work for this will take 2 weeks without interruption before it can be pressed into a negative sand model and then cast in bronze. On the concrete base, 8 additional bronze plaques will indicate the cardinal points and scales. Using a QR code, tourists can also experience a virtual flight over the canton and its sights.
The architecture of the new station building is the responsibility of the renowned architectural firm Buchner Bründler from Basel. Aroma created the brand world on the ground floor, the first floor and the UKB offices in close cooperation with the client and the architects.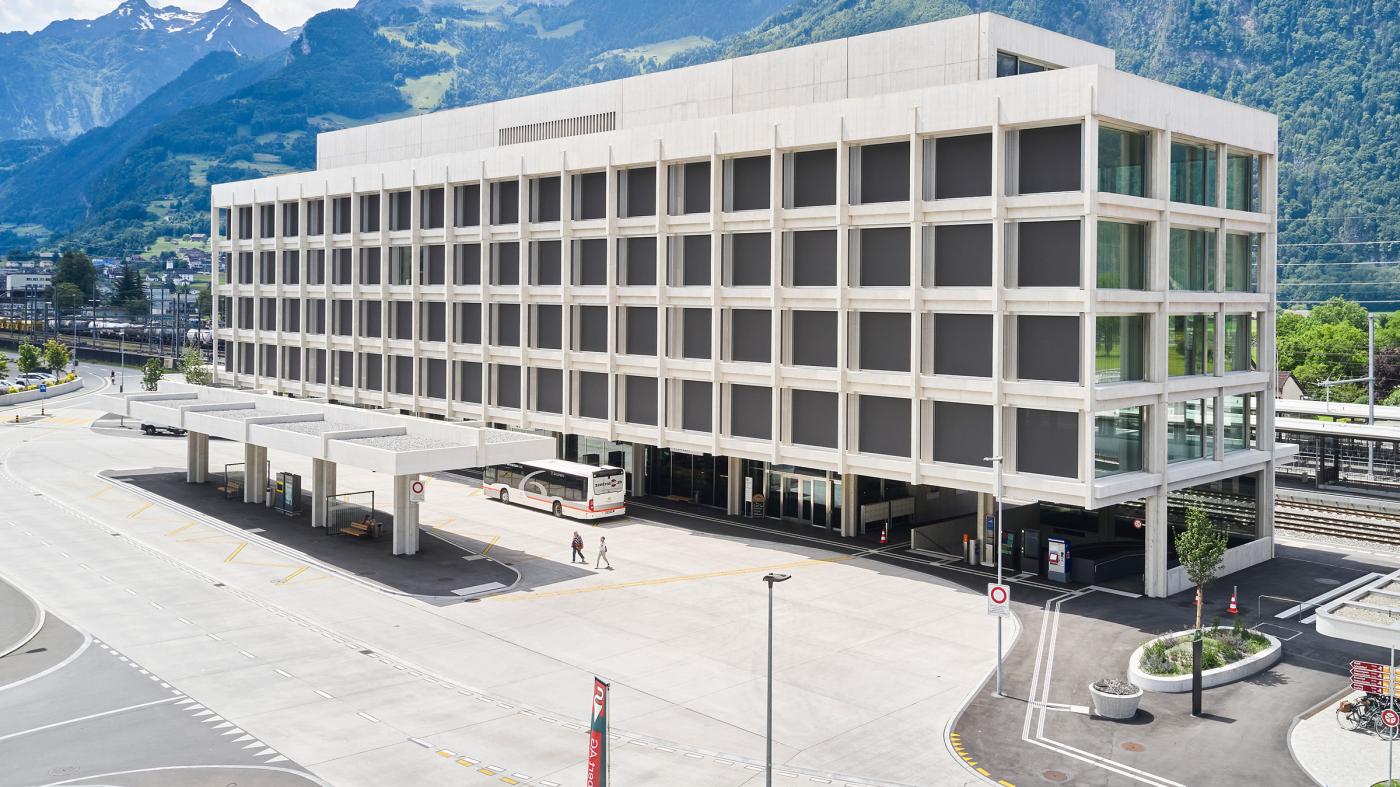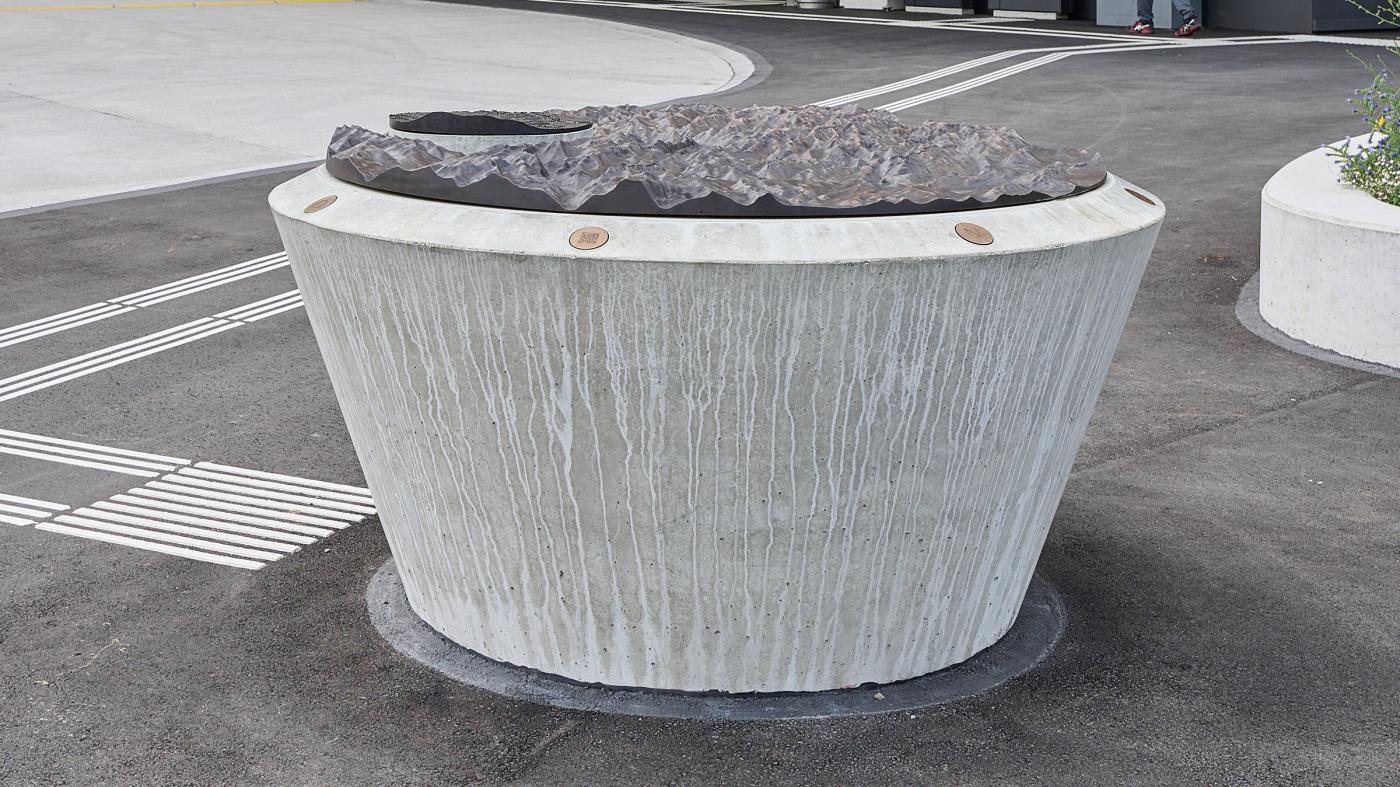 WORK IN PROGRESS