Aroma Productions
COLOURFUL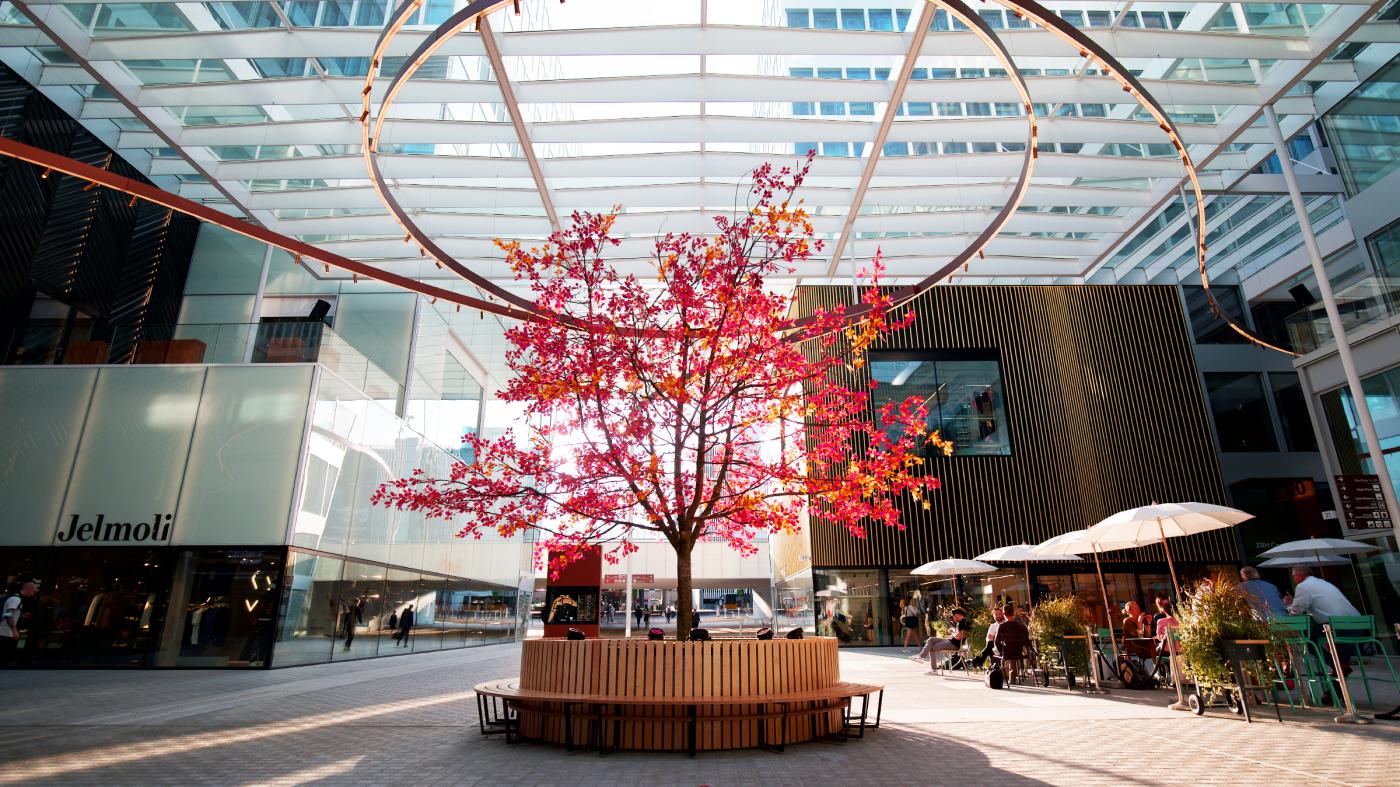 AUTUMN SEASON
Spring has arrived in the Circle, the centre near Zurich Airport.
After the sparkling tree at Christmas and the cherry blossom tree in spring, a new eye-catcher now stands on the main square and heralds the beginning of autumn.

The tree had fallen victim to one of the numerous storms this summer and is now finding a second life in the Circle.