Aroma Architecture
OFFICE FRESHUP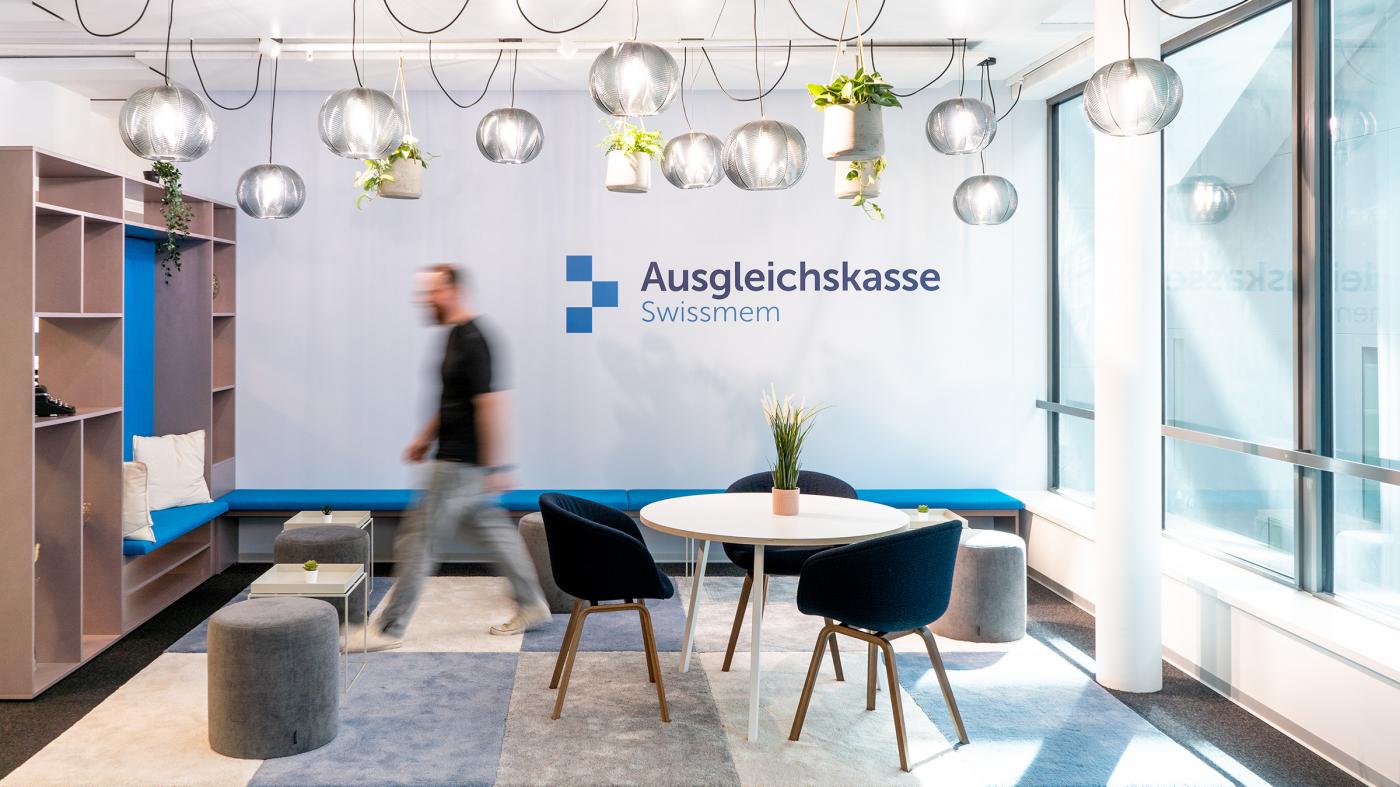 7 November 2022
CHANGE TO DESKSHARING
The office space was redesigned to meet the needs of the employees with a focus on desk sharing.
The new open and friendly reception area is also a break and meeting room. The thematic meeting rooms reflect the areas of activity of the compensation office and two additional focus boxes are ideal for smaller meetings or quiet telephone calls.
The furniture was partly taken over or supplemented. For example, the wall of compartments with a locking system provides storage space for work documents and personal items, or the high table in the cafeteria invites informal exchanges.
In addition, a video system has been installed to increase staff access security.