Aroma Productions
SPRING TASTING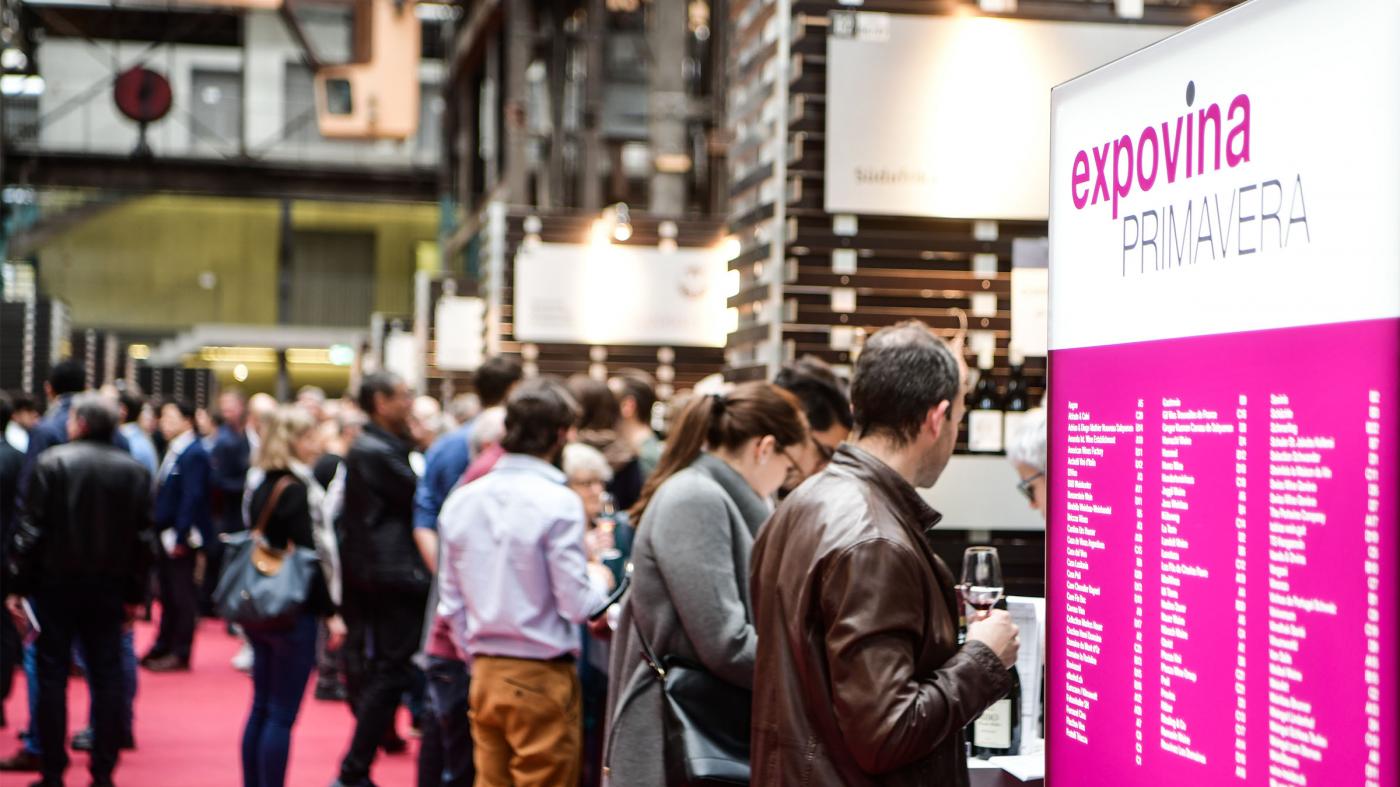 FINALLY A TRADE FAIR AGAIN!
As a long-standing partner and as the new owner of EXPOVINA, we are looking forward to the 16th edition of Switzerland's most important spring wine market. From 31 March to 7 April 2022 - as always at PULS 5 (Giessereihalle) in Zurich West - wine connoisseurs will get their money's worth.
65 winegrowers and wine merchants are looking forward to personally presenting their best products and offering them for tasting. Around 1500 wines from 20 countries will be on offer.
Tickets are available here.
Change of ownership
Since the opening of EXPOVINA Primavera, it has been public: after 68 years in the hands of the Sauter family, Aroma is taking over the helm of the tradition-rich wine exhibition. "We will carefully develop the three brands further where visitors and exhibitors feel a direct added value. It is important to us that the original idea, the charisma and the soul of Expovina remain unchanged", says Lukas Meier.

With the experienced new management team, represented by Alina Schönenberger and Pascal Schlittler, two communication and sales professionals will continue the history of Expovina AG.
Pascal Schlittler, Alina Schönenberger (new Co-Managing Director Expovina), Lukas Meier (Aroma), Bruno Sauter und Gabriela Camenzind. (Copyright: My-Photo / Myriam Brunner)