Aroma Productions
RETAIL ACTIVATION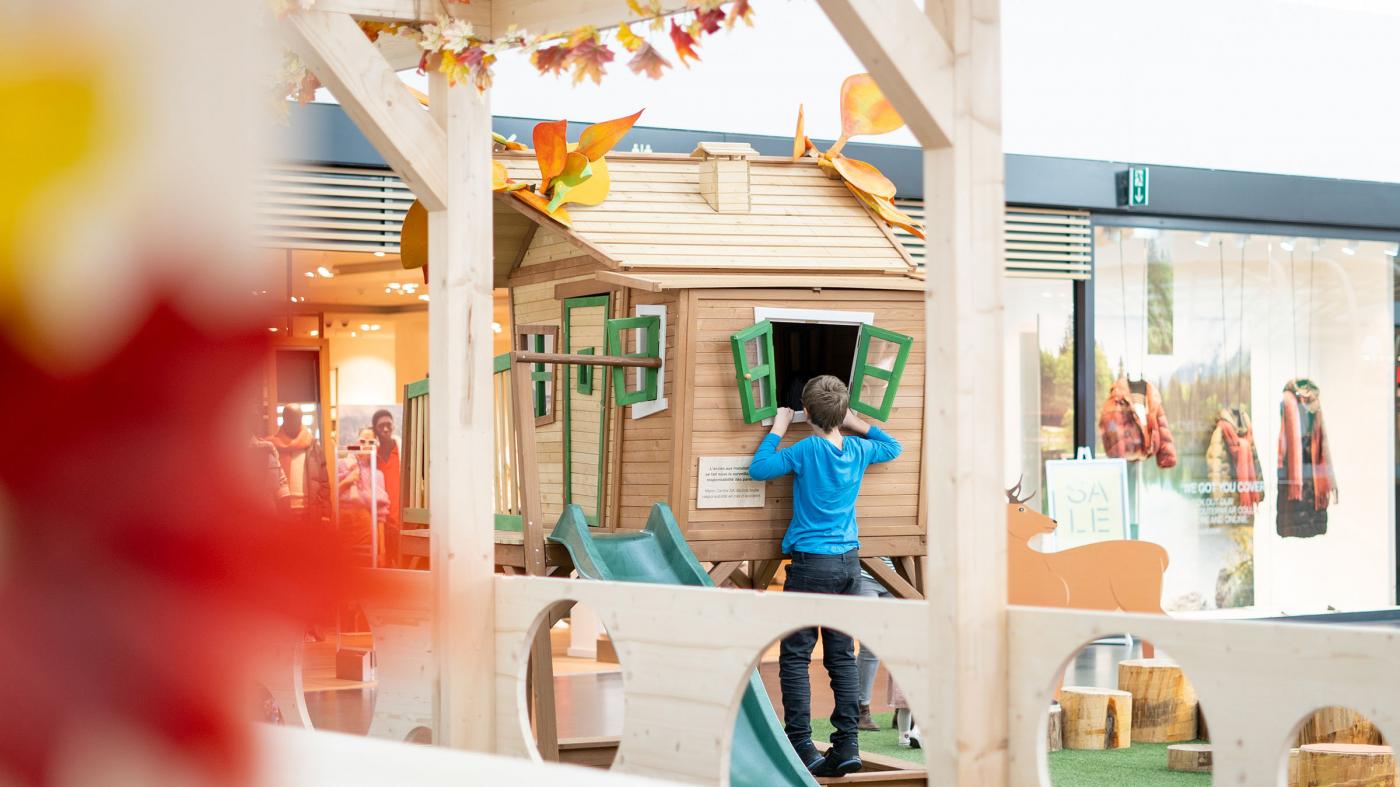 2 October 2022
HEAR, SEE, TOUCH AND EXPERIENCE
At the Marin Centre in Neuchâtel and then at the Avry Centre, everything revolves around the theme of the forest for a fortnight. Children and adults go on a journey of discovery in a playful and educational way.
The central area with its animal sound station, tactile wall, rotating cubes and jump wall is also the venue for numerous workshops. There is also a playhouse with a slide and a tree trunk parkour. Throughout the centre, there are also steles with animal facts and a competition.
The autumn production was conceived, designed, produced and implemented on site by the Aroma Productions team.