Aroma Productions
WINTER, SPRING, AUTUMN
Customer
Circle, Flughafen Zürich
Task
Christmas staging of the main square
Solution
A 9-metre-high Christmas tree conjures up a sea of lights
GLITTERING SEA OF LIGHTS
The Cicle, Switzerland's largest building construction site at Zurich Airport, was opened at the beginning of November 2020. The most popular photo subject for guests and media representatives: The Christmas tree consisting of over 1,500 mirror balls.
The modern and inviting nine-metre-high tree blends considerately into the architecture and yet bathes the entire Circle main square in an atmospheric and glittering sea of lights.
The external illumination via twelve moving lights creates an atmospheric sense of anticipation during Advent. The tree will continue to attract attention and likes until the beginning of 2021.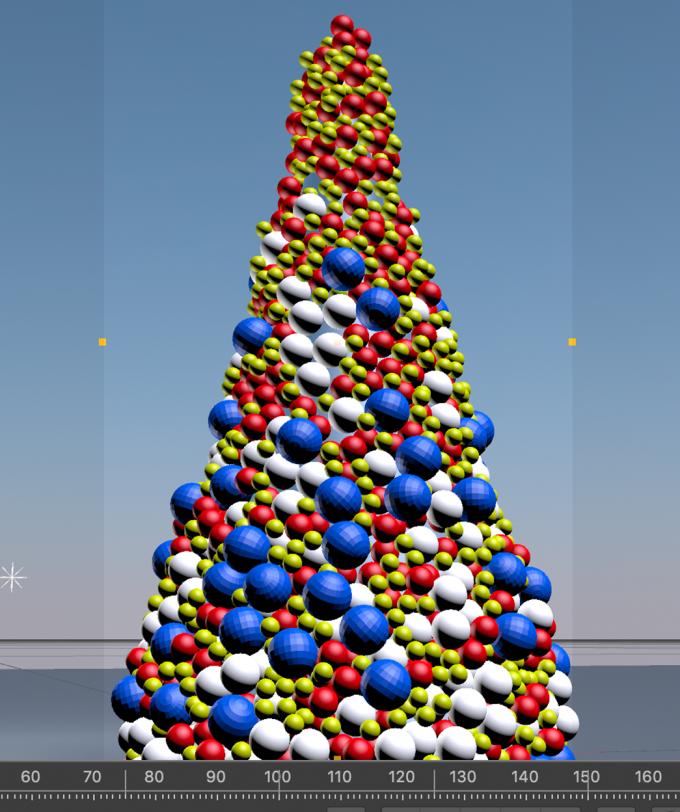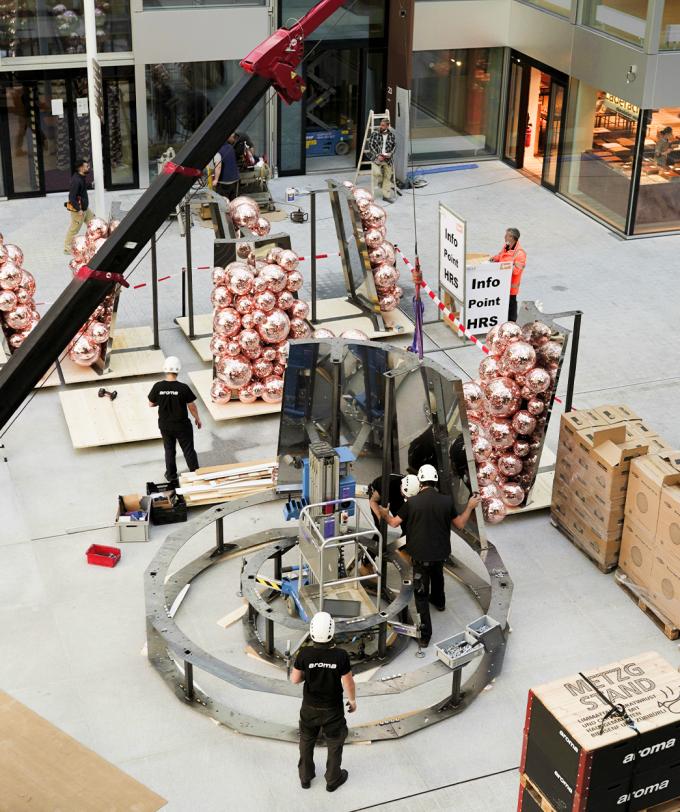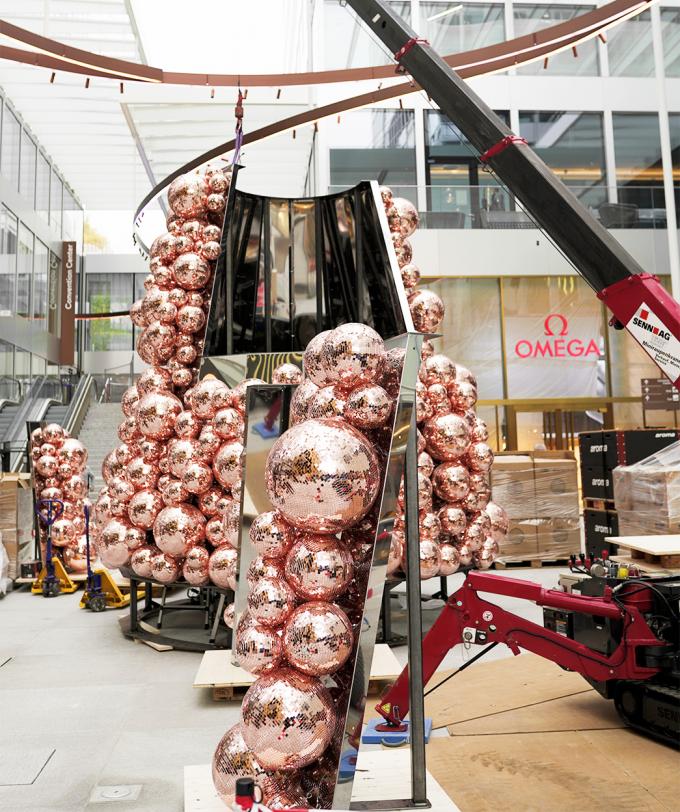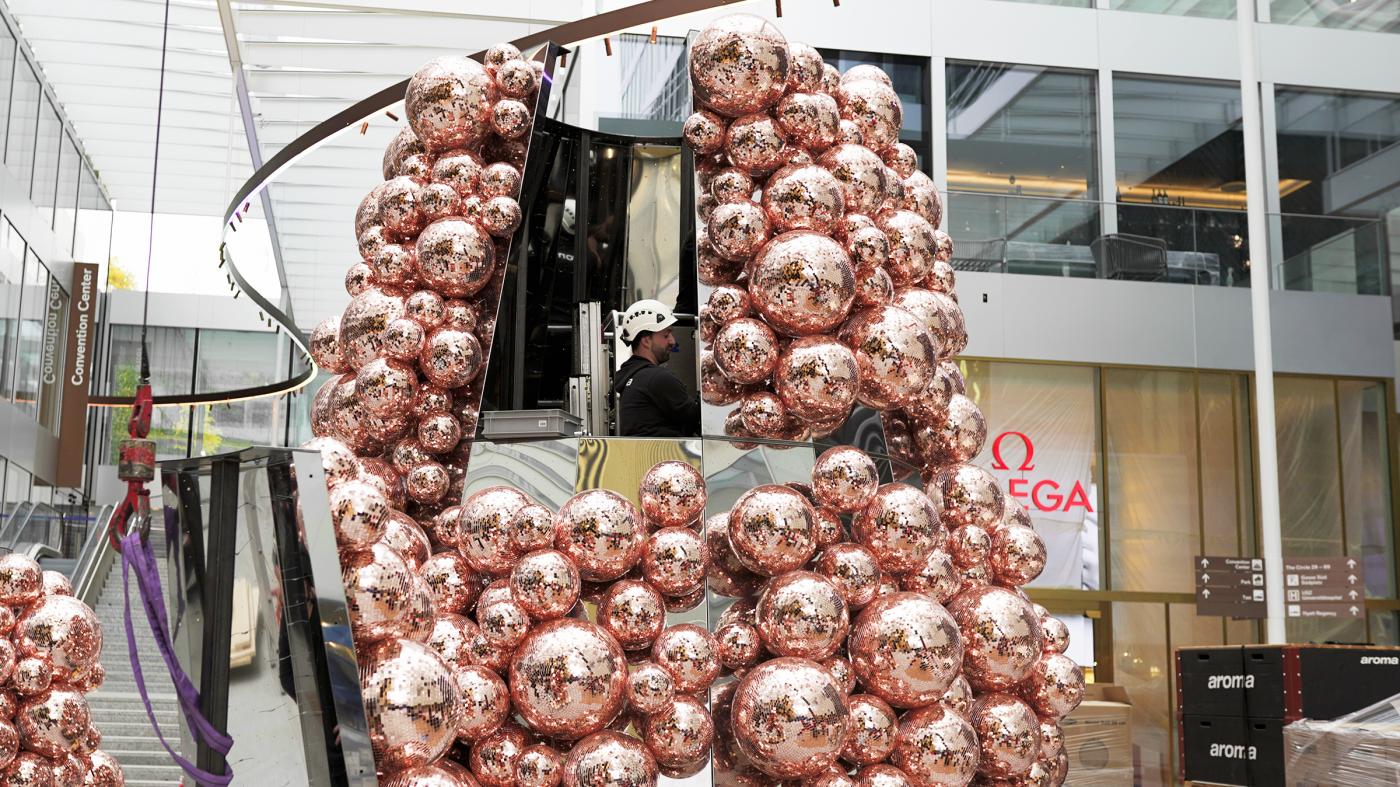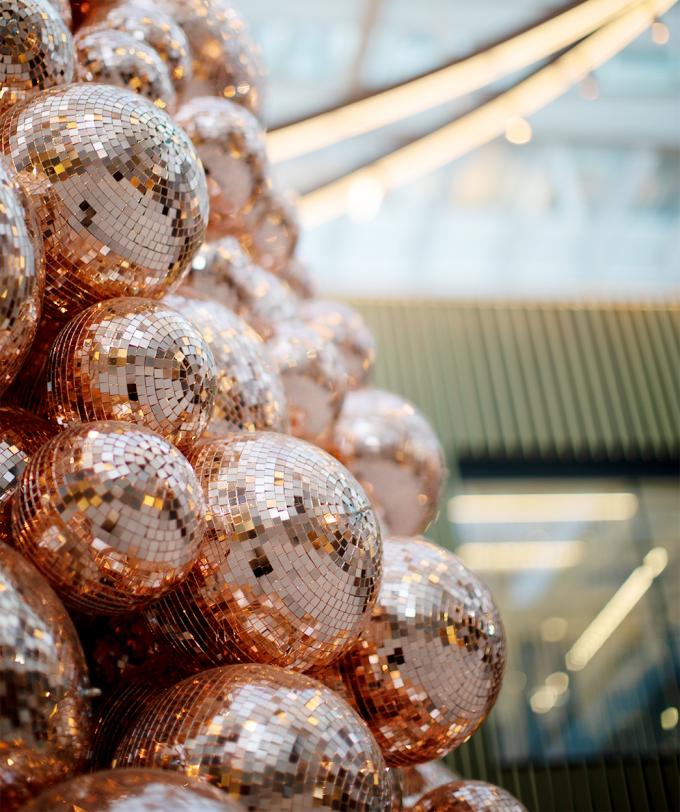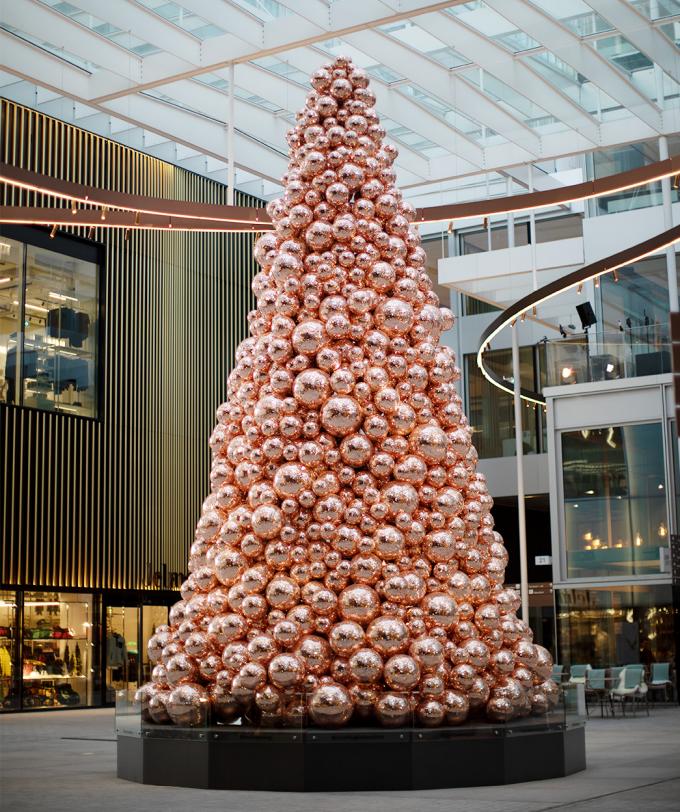 BLÜTENZAUBER
Der rund sieben Meter hohe Cherry Tree ziert das Zentrum des Hauptplatzes, lädt zum Verweilen ein und begeistert mit hunderten von Blüten die Passanten. Das natürlich gewachsene Gehölz bringt Lebendigkeit in die klare architektonische Raumsprache.
Dass die Wahl auf einen Kirschbaum fiel ist kein Zufall, sondern eine Hommage an den Architekten des The Circle; den Japaner Riken Yamamoto.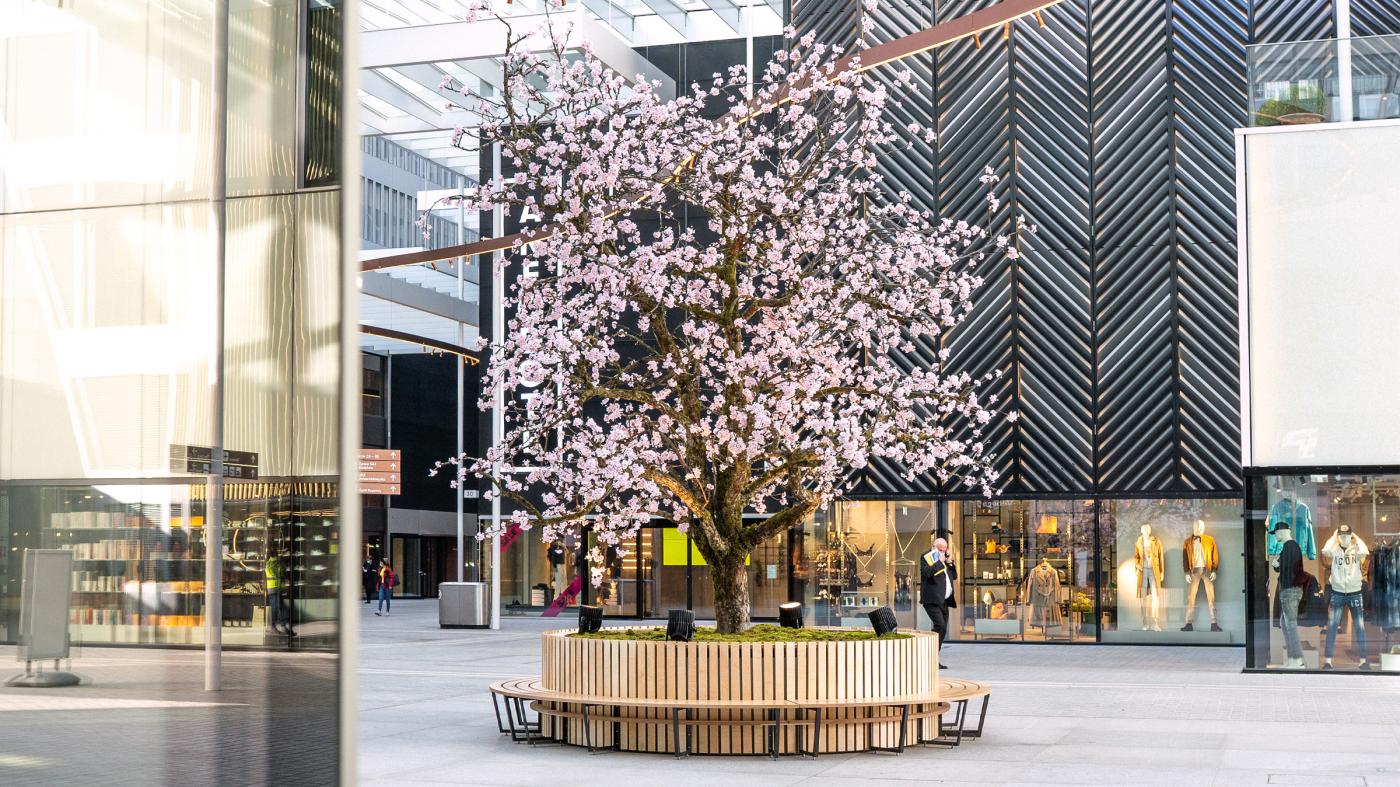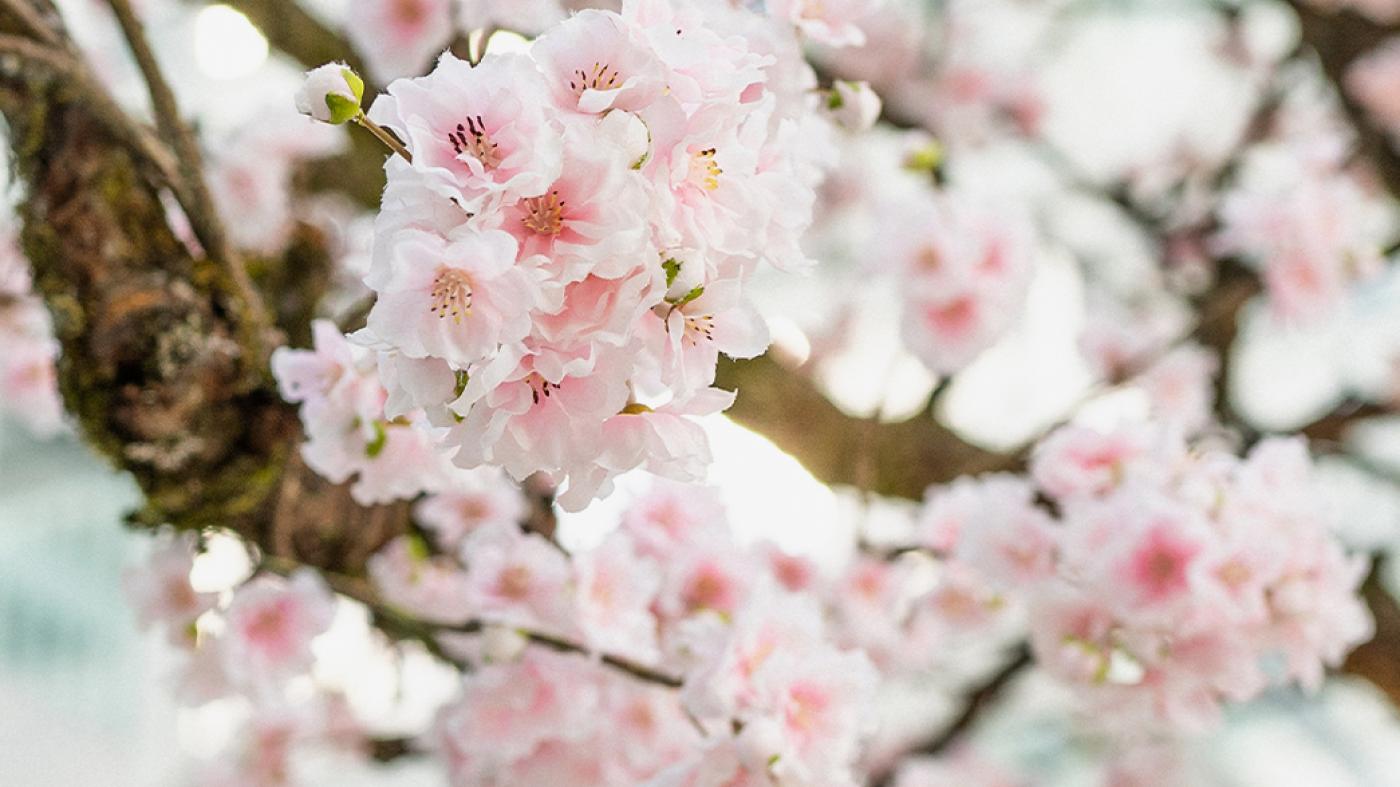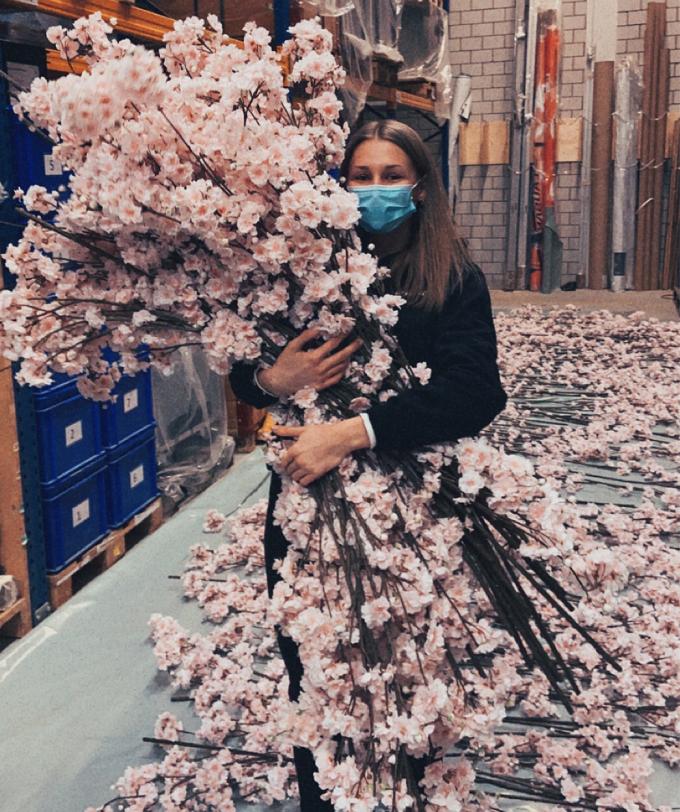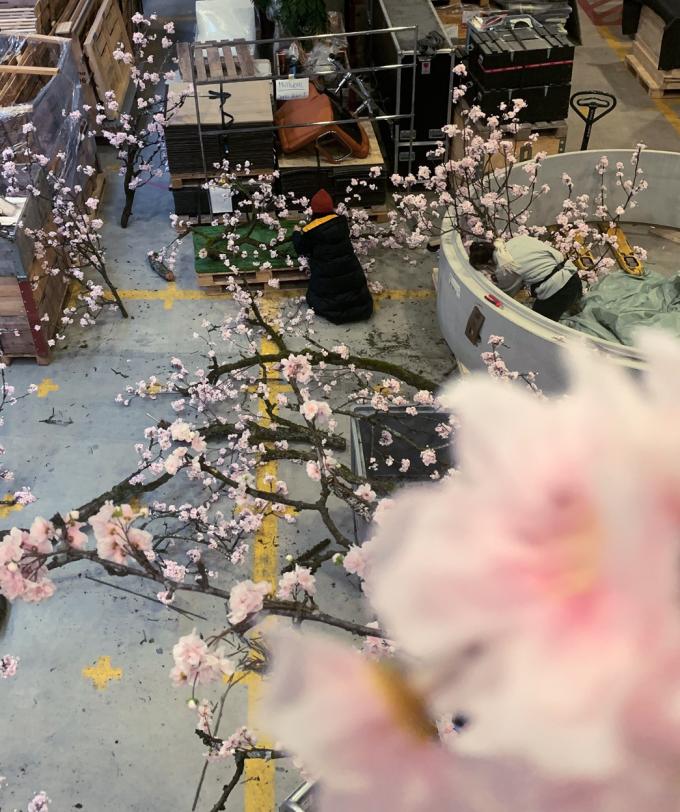 BUNTER HERBST
Nach dem Sparklingtree an Weihnachten und dem Kirschblütenbaum im Frühling, steht ein neuer Eyecatcher auf dem Hauptplatz und läutet den Herbstbeginn ein.

Der Baum war in diesem Sommer einem der zahlreichen Stürme zum Opfer gefallen und findet nun im Circle ein zweites Leben.