Aroma Productions
FOUR SEASONS
Customer
Circle, Flughafen Zürich
Task
Staging of the main square
Solution
At the centre, a tree: a concept that can be used and scaled in the long term.
GLITTERING SEA OF LIGHTS
From 24 November to 24 December, the main square in the Circle will once again become a Christmas village. Around the eye-catching Sparkling Tree, the newly designed, modern and in-house designed Christmas huts offer something for every taste. On offer are, among other things, raclette, hot chestnuts, apple fritters, mulled wine and other delicious hot drinks.
The Sparkling Tree, a nine-metre high tree made of more than 1,500 mirror balls, blends in considerately with the architecture and yet bathes the entire Circle main square in an atmospheric and glittering sea of lights. The external illumination via the light show accompanied by music creates atmospheric anticipation during the Advent season.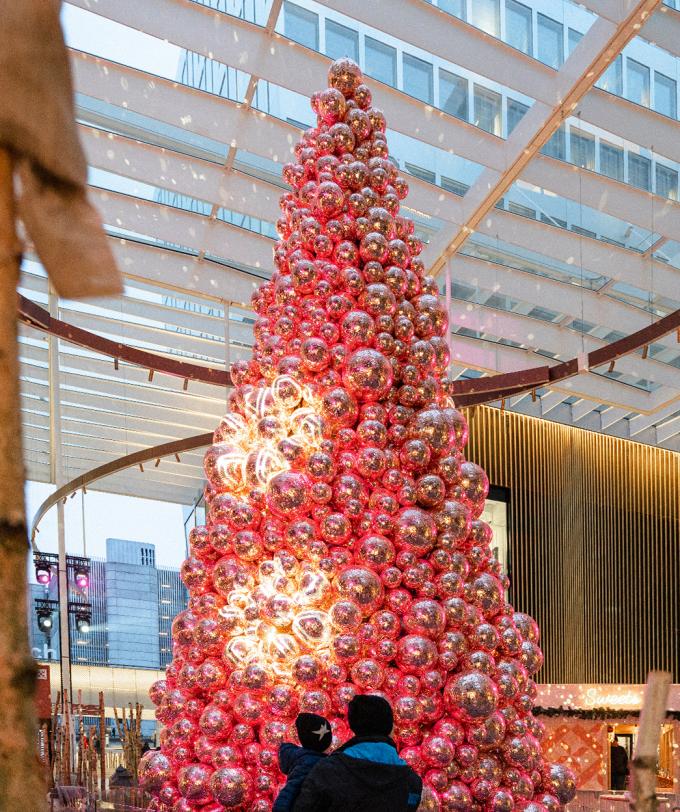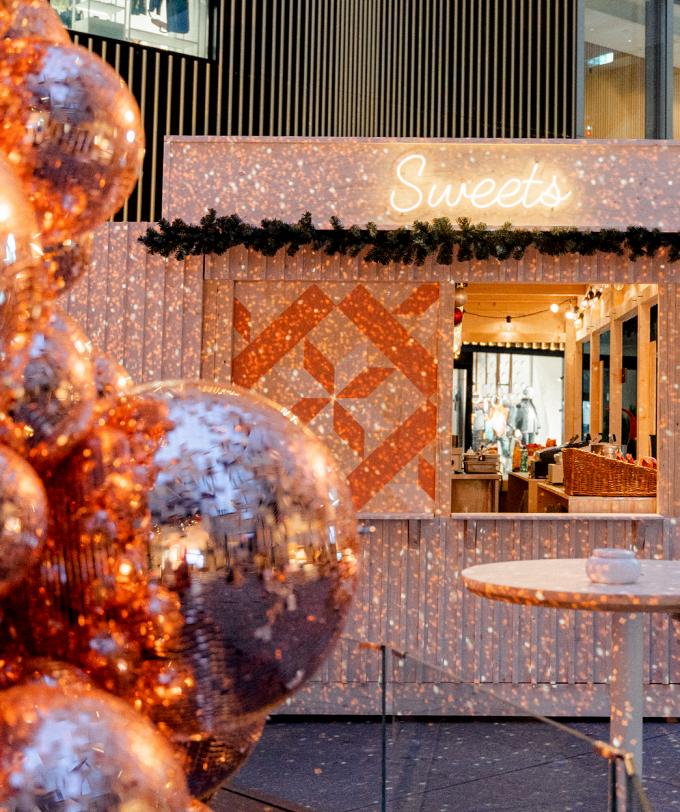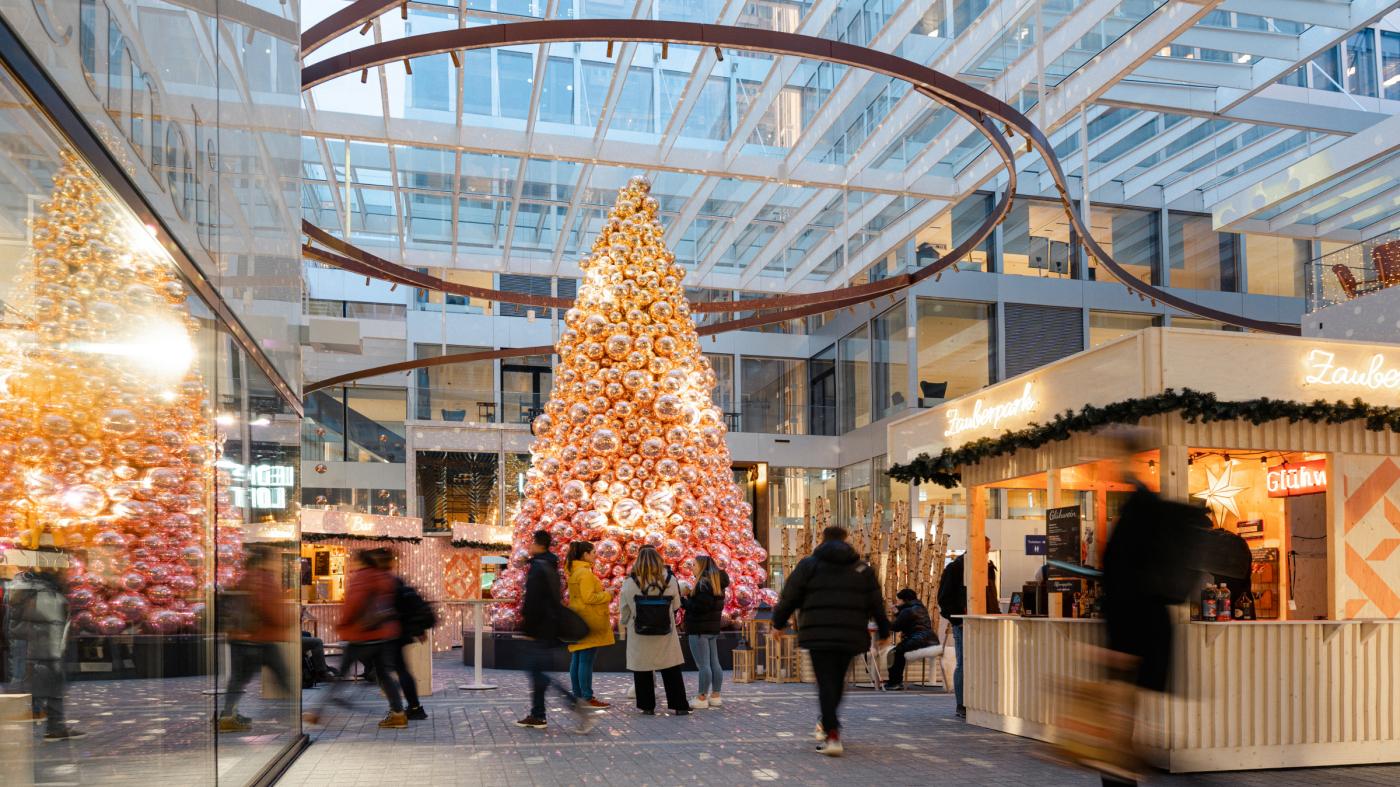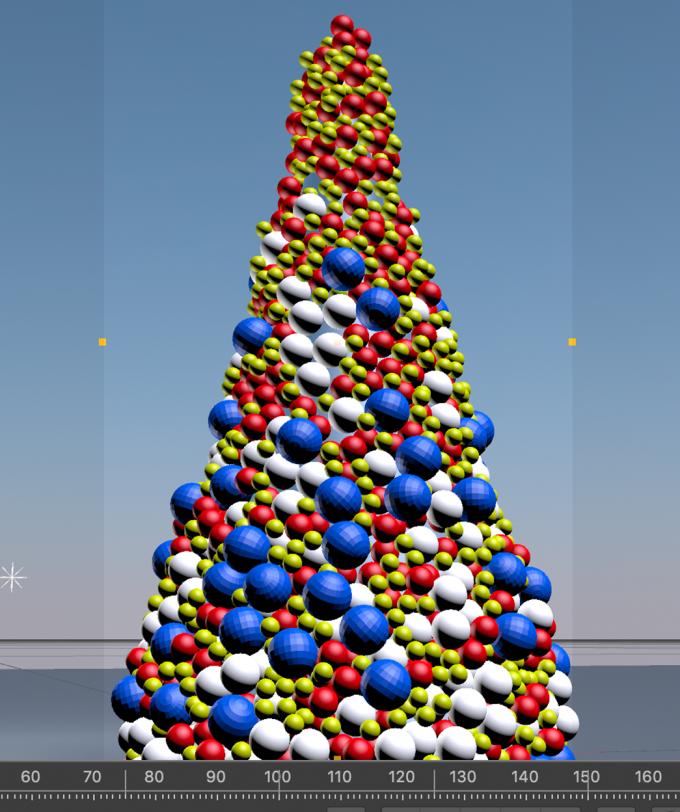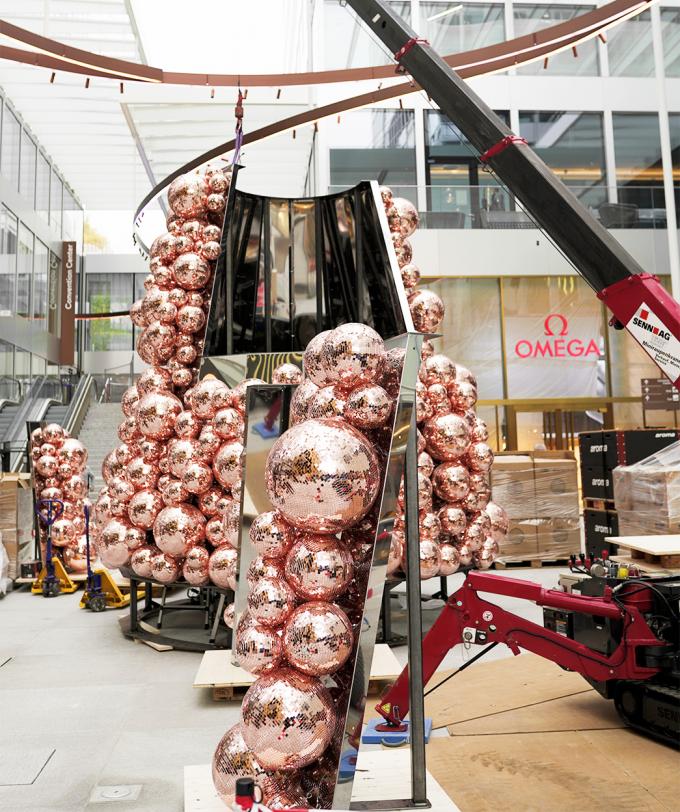 FLOWER MAGIC
The seven-metre-high Cherry Tree adorns the centre of the main square, inviting people to linger and delighting passers-by with its hundreds of blossoms. The naturally grown wood brings liveliness to the clear architectural language of the space.
The choice of a cherry tree is no coincidence, but a tribute to the architect of The Circle, the Japanese Riken Yamamoto.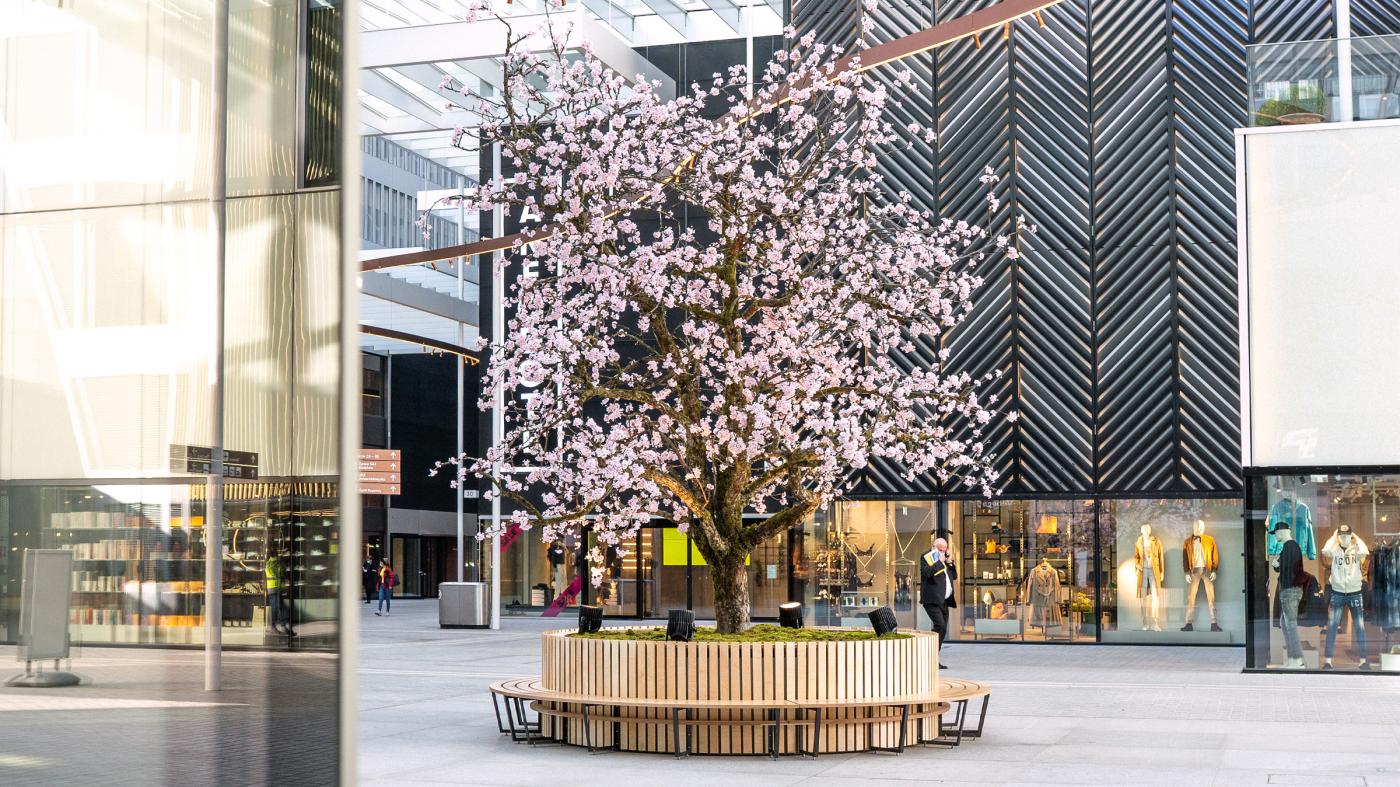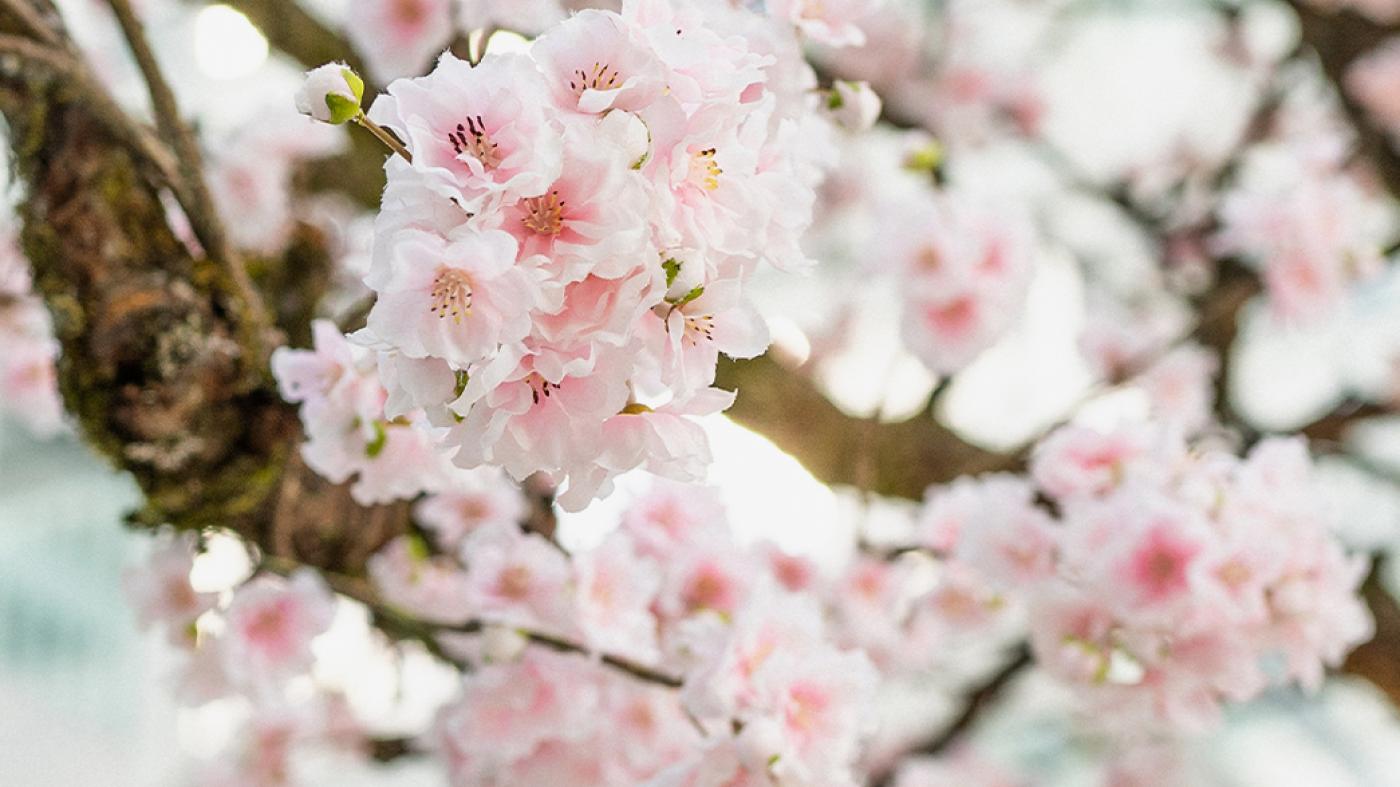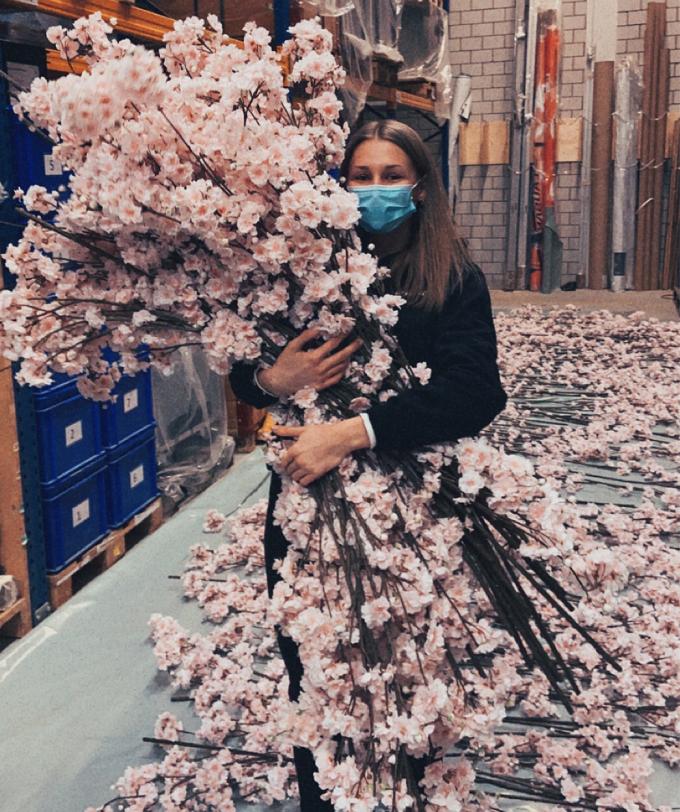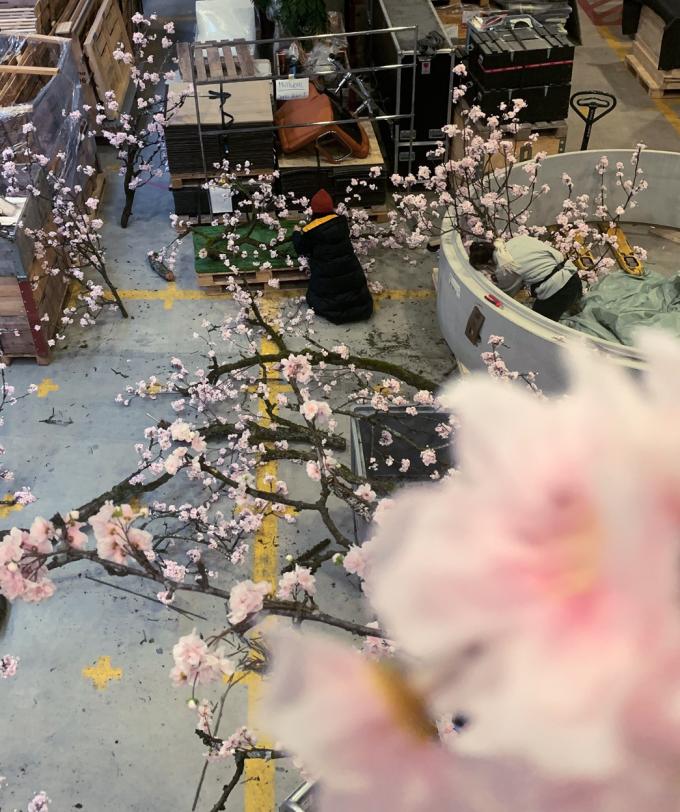 SUMMER FEELINGS
In order to increase the number of visitors during the summer, the square will also become a centre of attraction for young and old in the summer by means of suitable staging. The main element is the palm trees, which are up to three metres high. Other eye-catchers are colourful cubes that serve as seating or bar tables and were set up at the edge of the promotion area.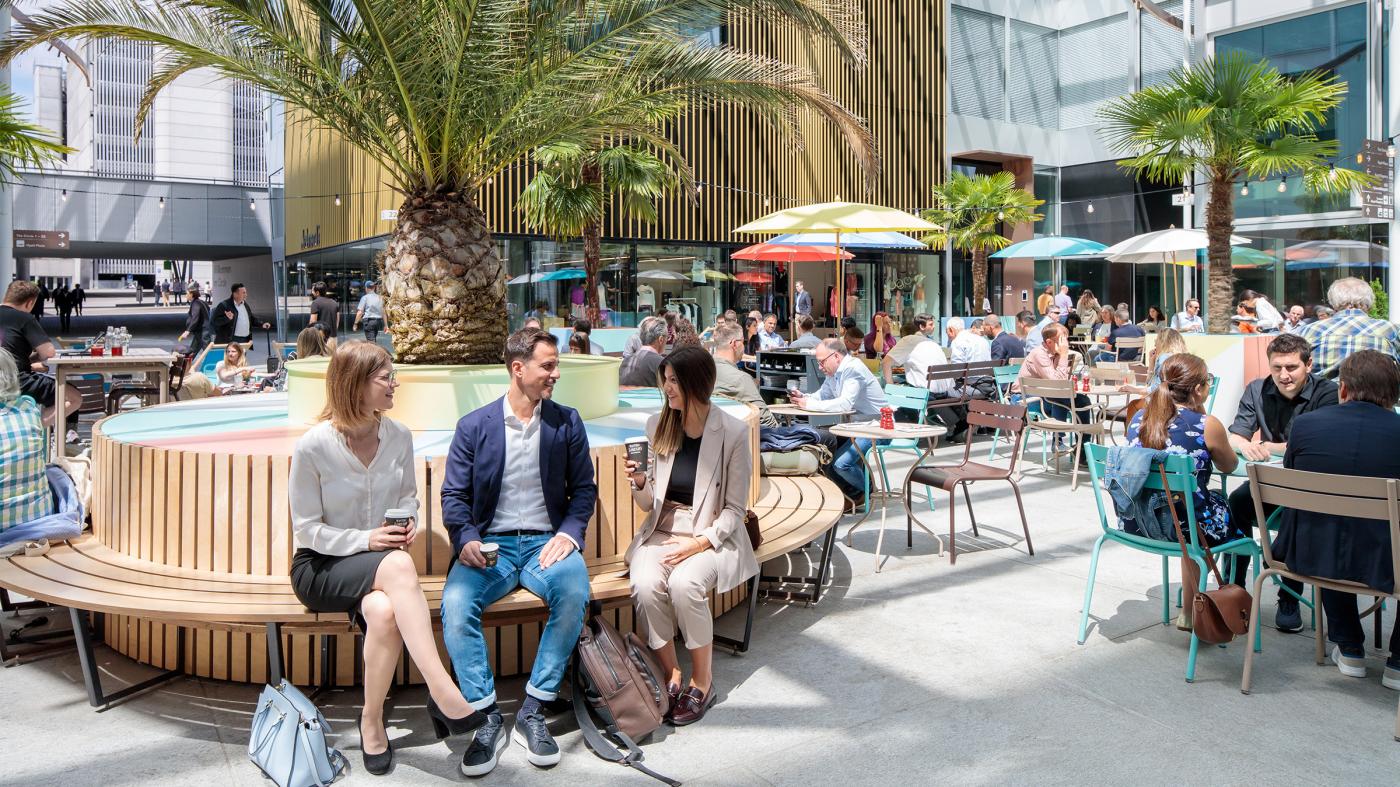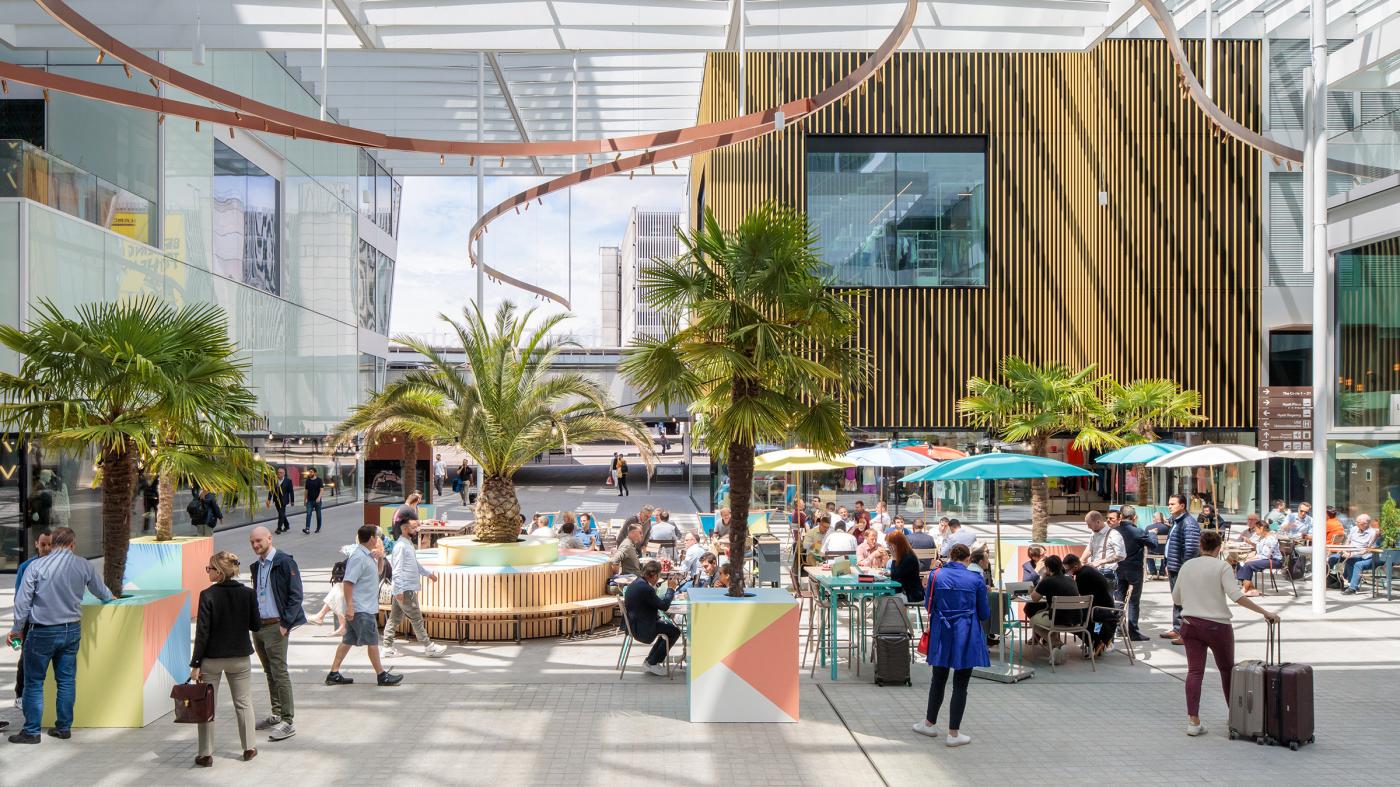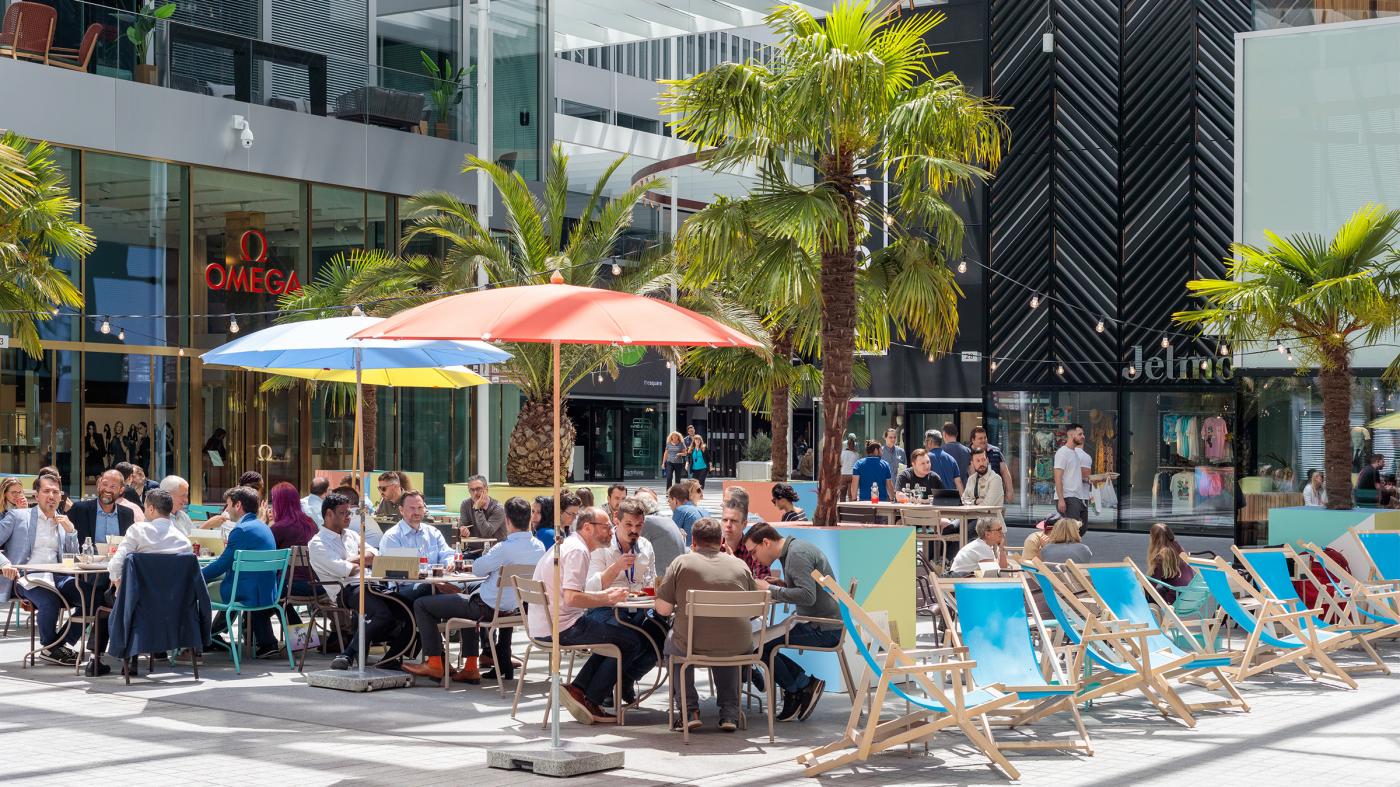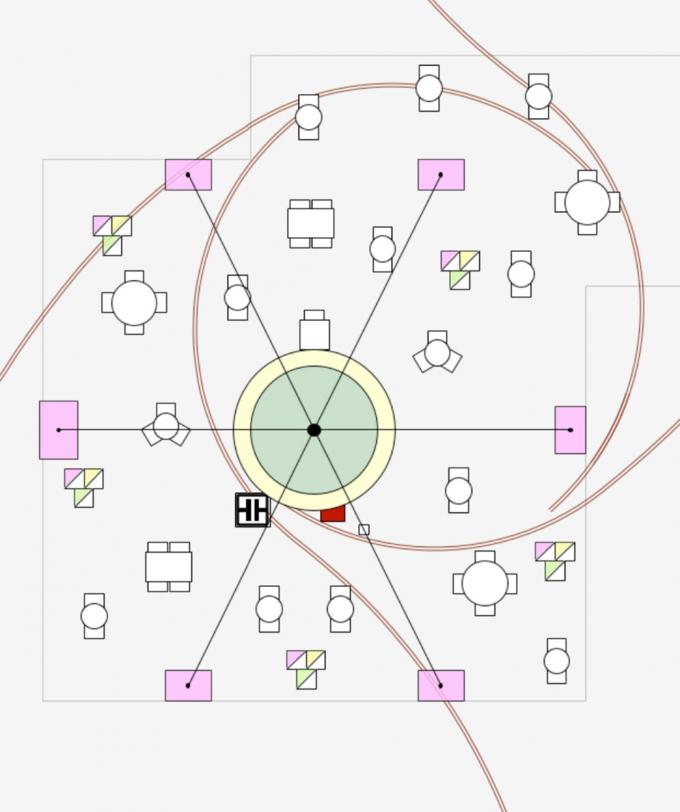 COLOURFUL AUTUMN
After the Sparklingtree at Christmas, the cherry blossom tree in spring and the palm trees in summer, a new eye-catcher stands on the main square and heralds the beginning of autumn.

The tree had fallen victim to one of the numerous storms this summer and is now finding a second life in the Circle.