Aroma Productions
POP-UP STORE
Task
Shopfitting in a listed building
Solution
Customised productions for the temporary Swatch Store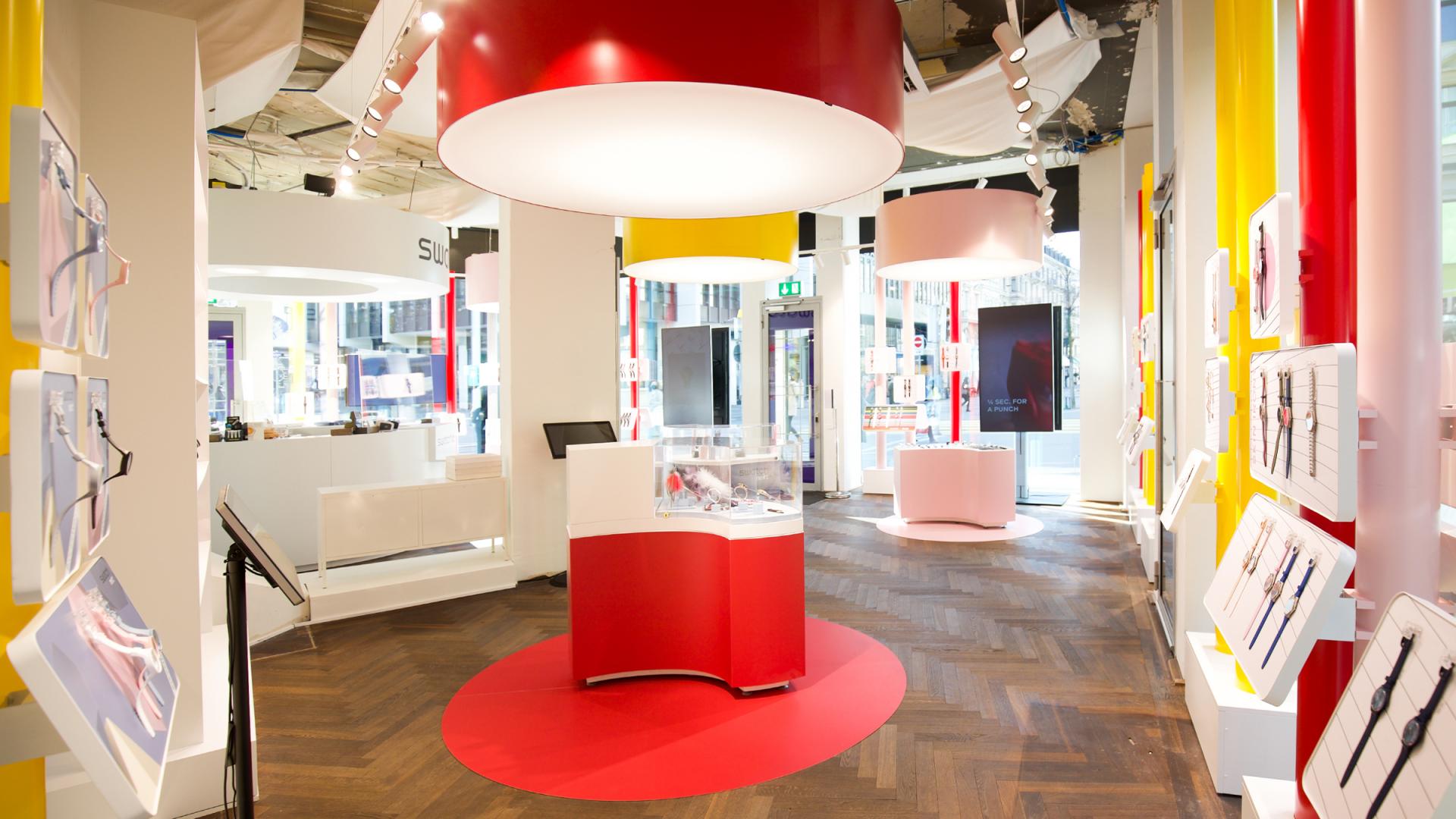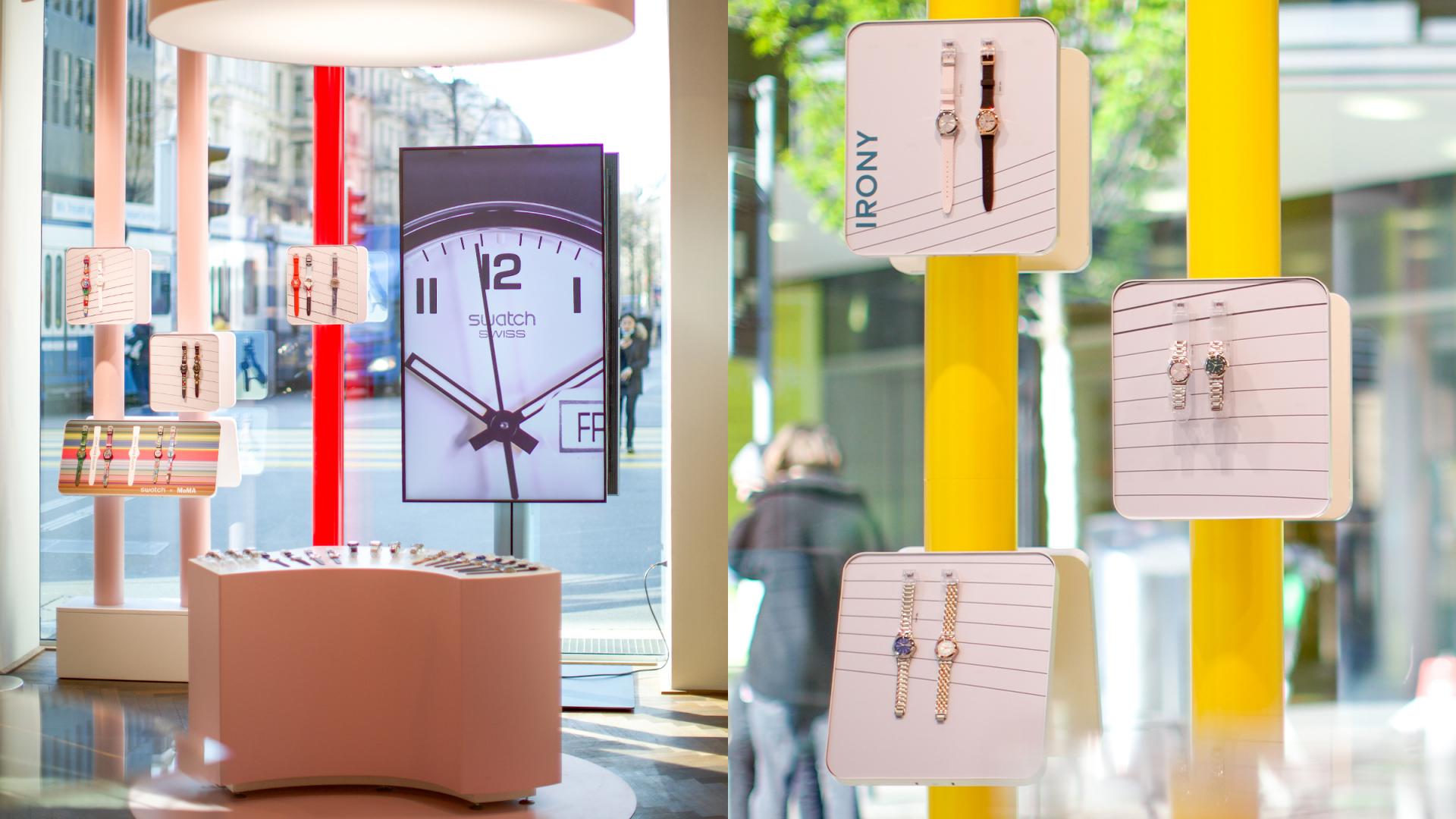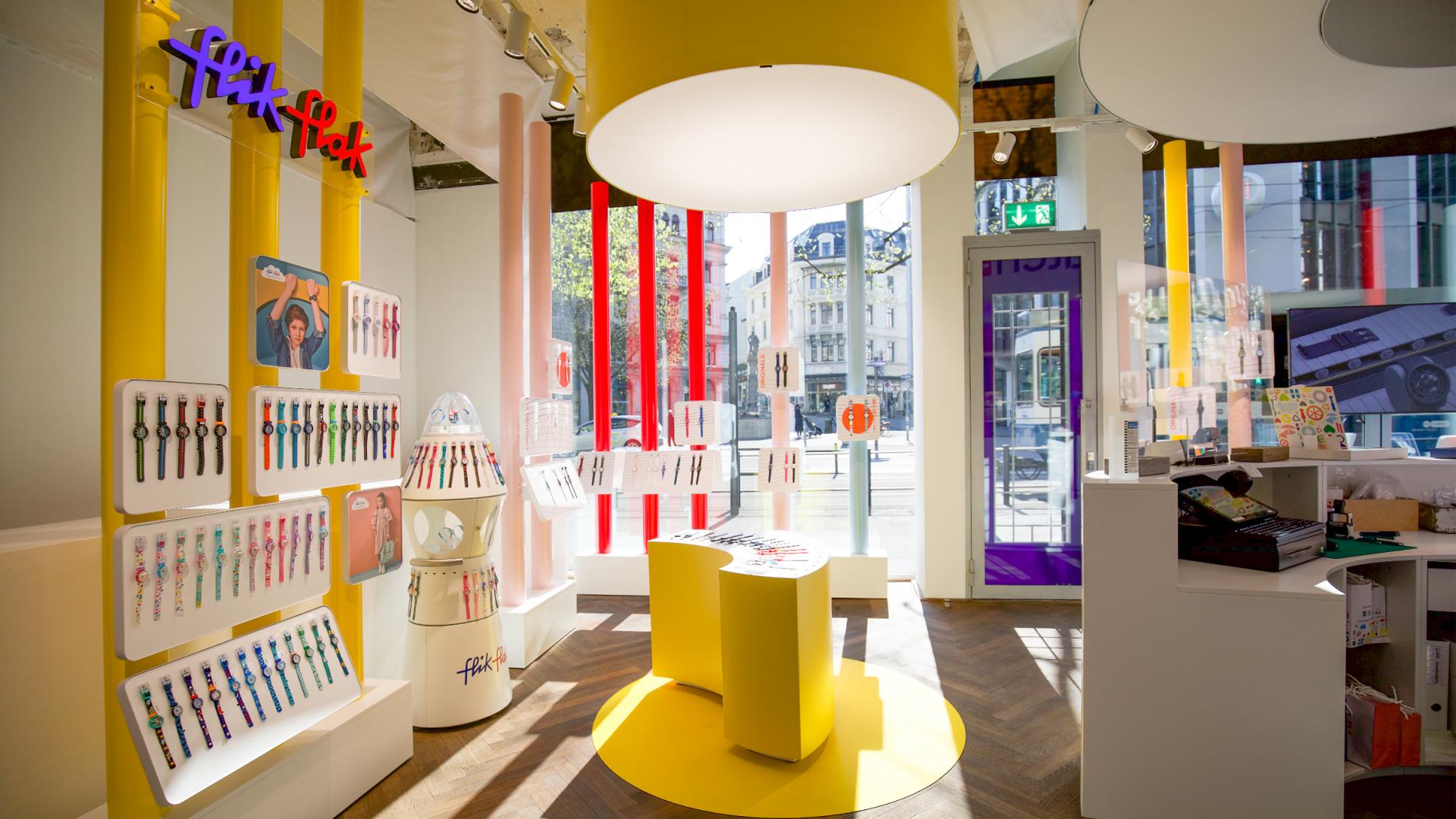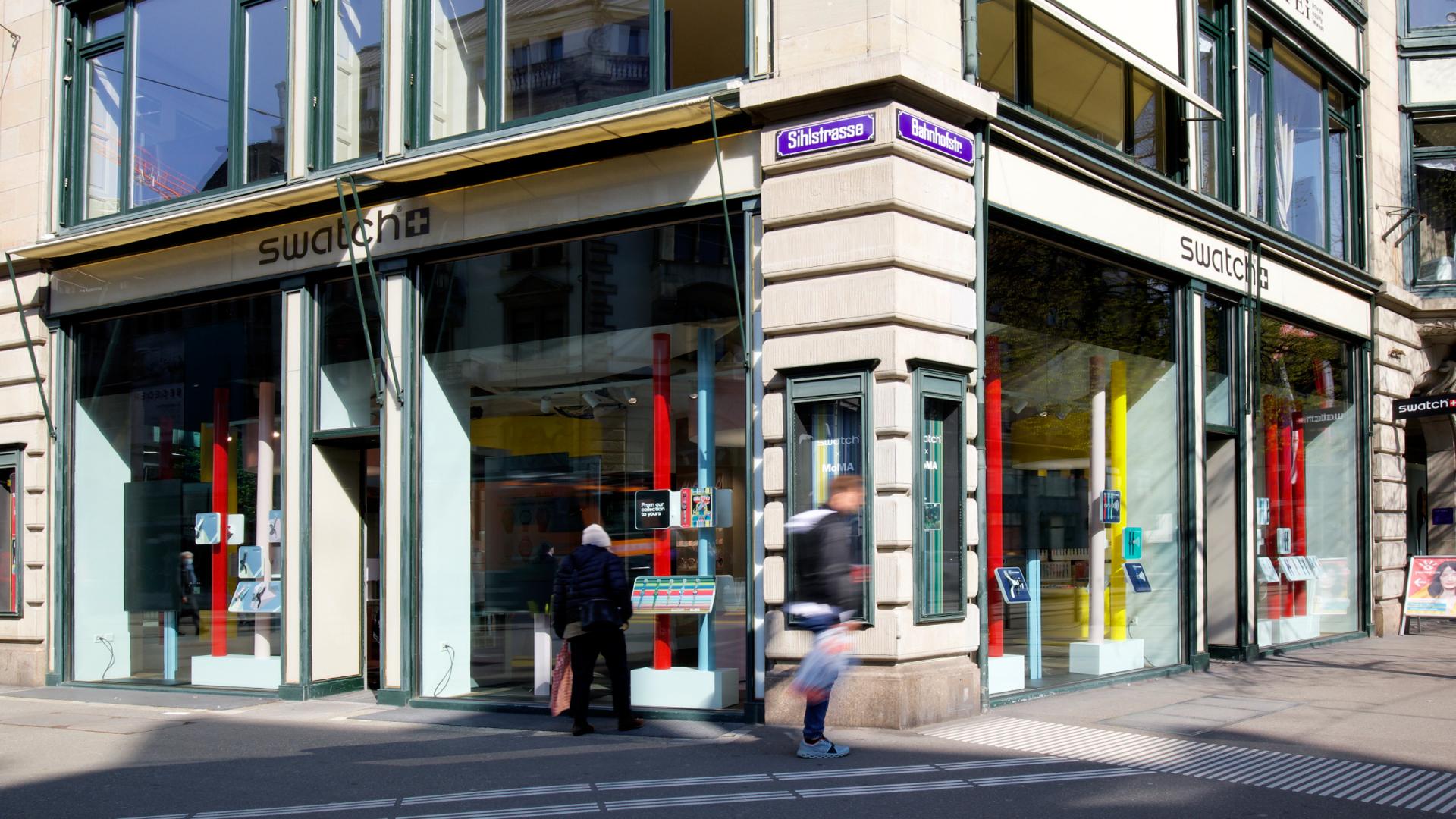 IT'S GETTING COLOURFUL
From April to the end of June 2021, Swatch will be welcoming its customers to a colourful watch world on Zurich's busy Bahnhofstrasse.
For the 140 square metre pop-up store, customised elements such as the pendant lights and merchandise supports were constructed, existing furniture was redesigned and fittings were produced in our workshops according to plans.
From production planning to shop fitting, the Productions team worked closely with the client and the architect Claudio Becca. Since no structural interventions are allowed in the listed building, the furniture and staging are free-standing or adapted to the existing building fabric.
PLANNING AND IMPLEMENTATION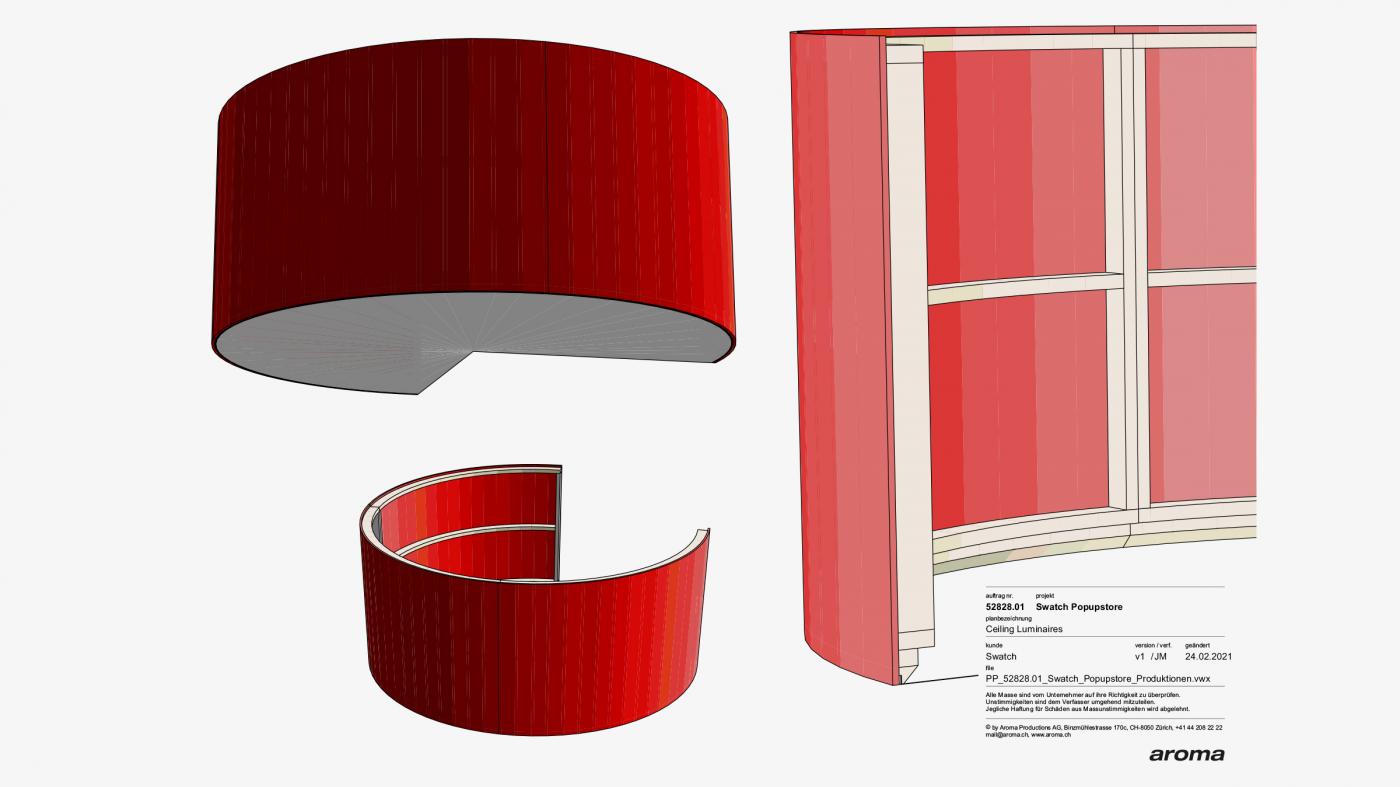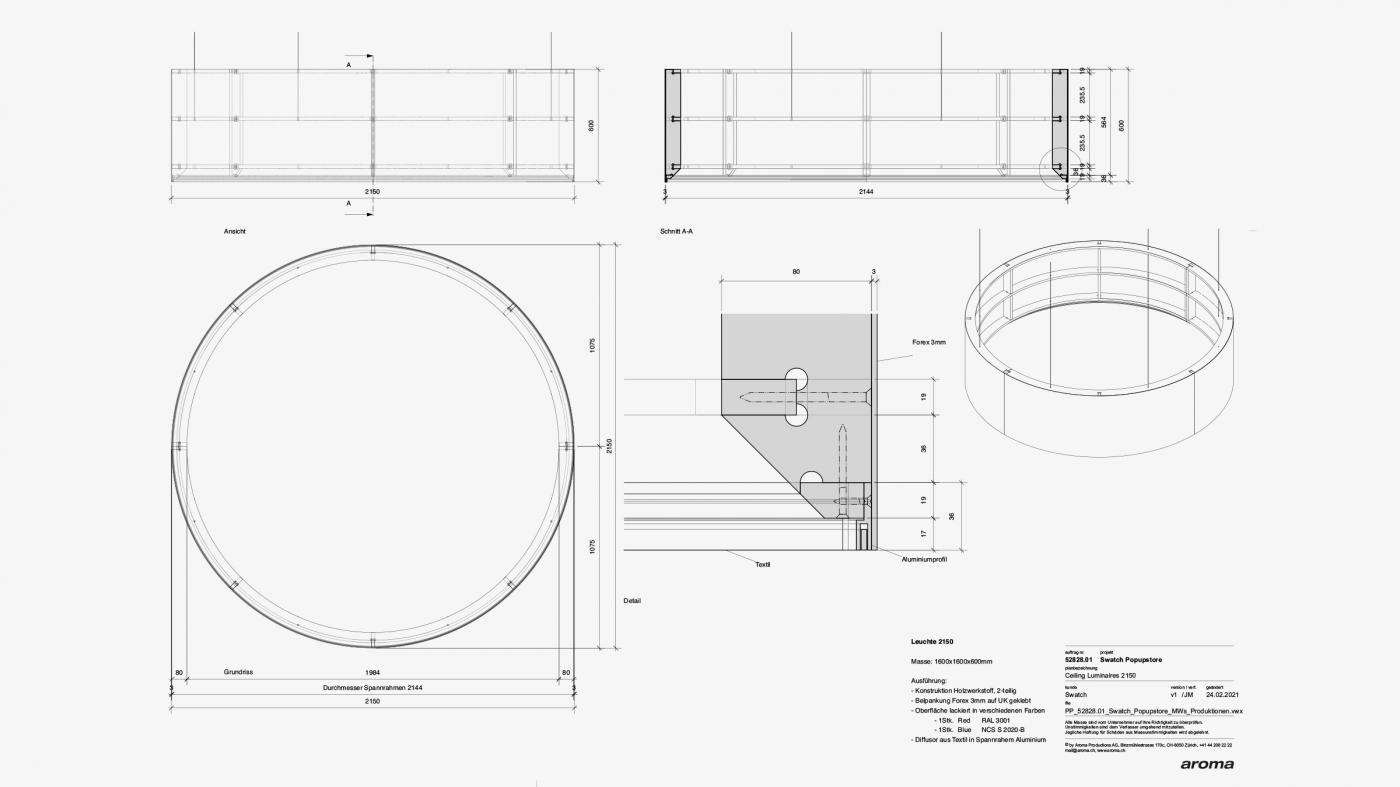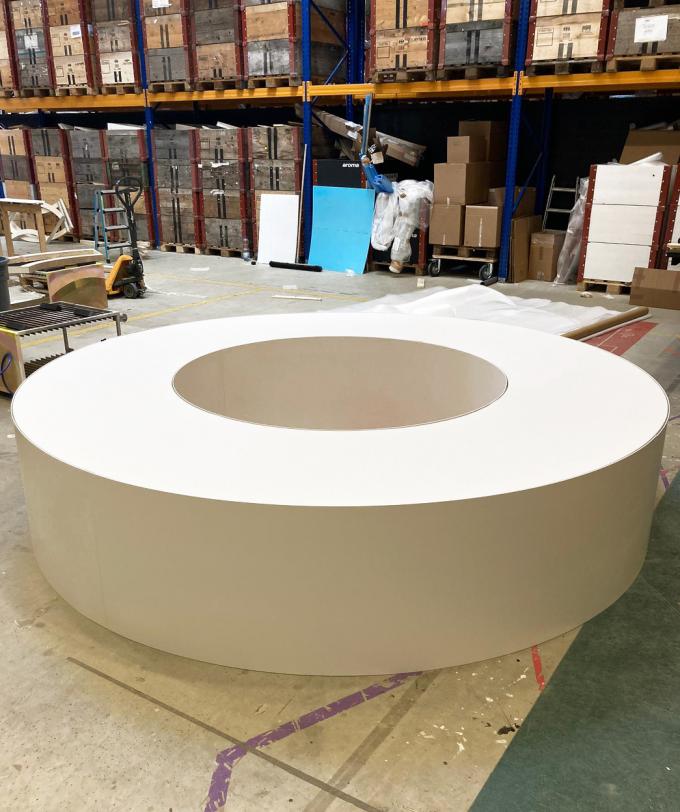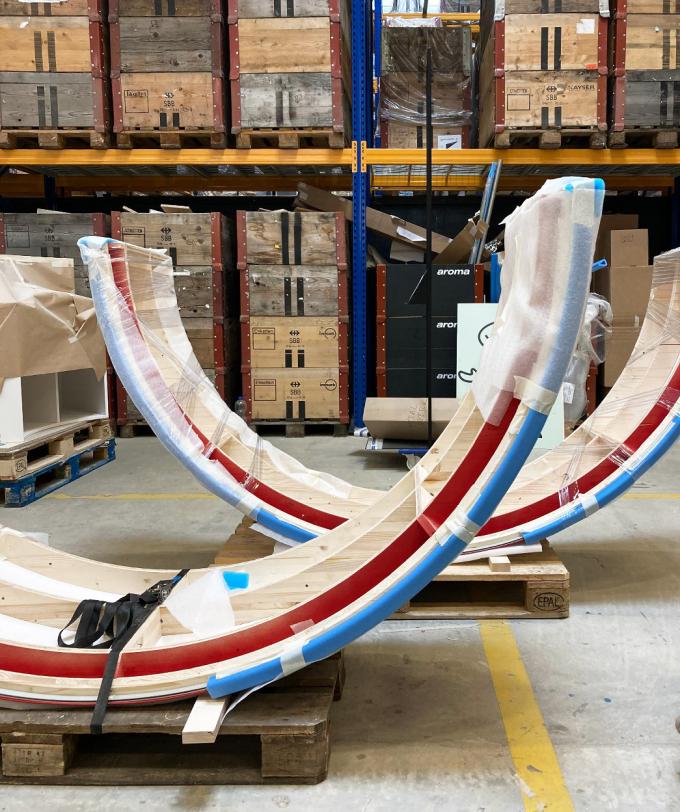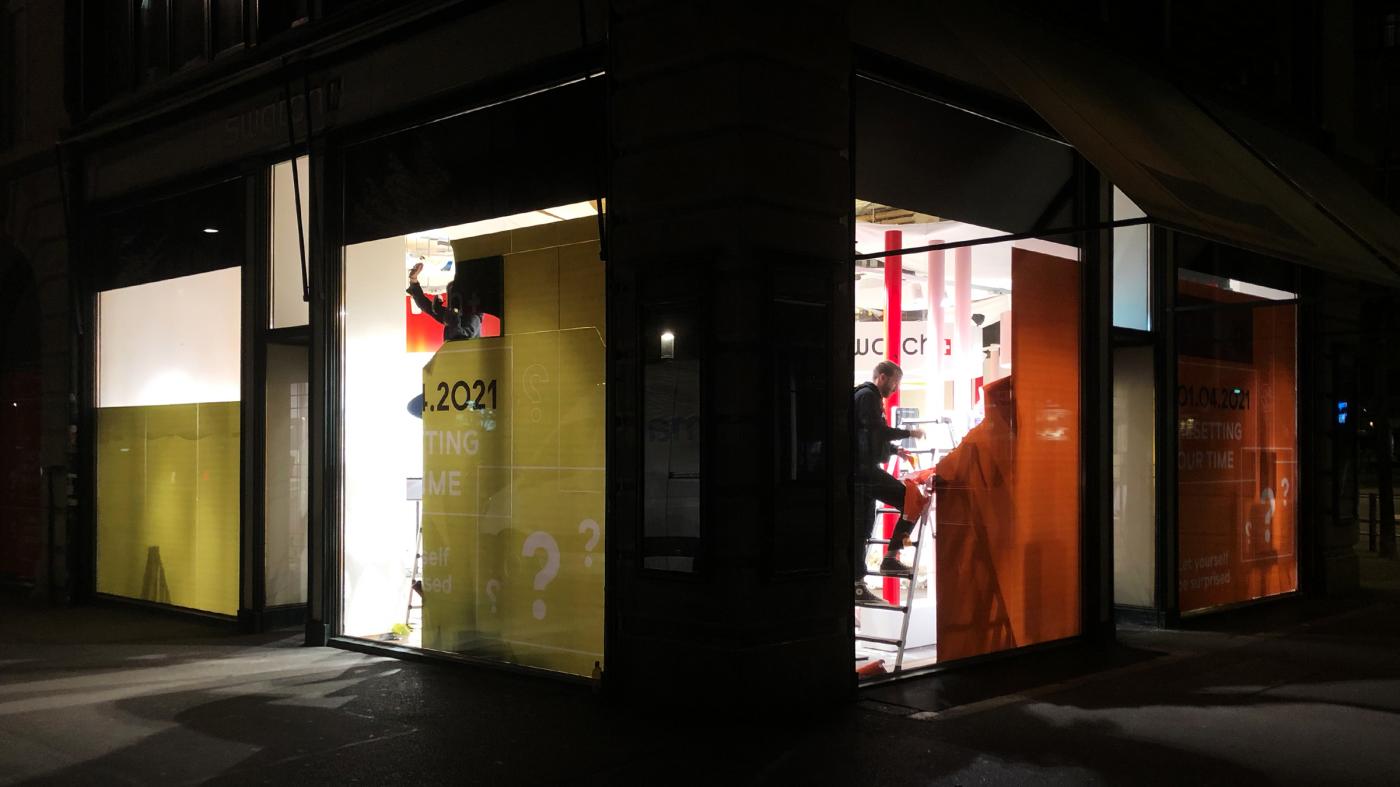 Thanks to the determination of the Aroma team, the 'pop-up' theme was perfectly realised. The cooperation was very much appreciated.