FIRST "ZERO WASTE FESTIVAL"
Summer Party 2018 at N

Œ

RD
Since 2011, more than 25 tenants and thus more than 300 creative minds and creative people have come together under one roof in the NŒRD building in Neu-Oerlikon (Zurich).
The building is open to the neighbourhood and the city at recurring events, and everyone celebrates the unique spirit of the NŒRD. On August 25, 2018, the companies, including FREITAG, Aroma and Metall Werk, together with Tara Welschinger from FOIFI, organised the first Zero Waste Festival with street food, design and flea markets, live music, NŒRD activities for young and old and «green stage» workshops and presentations.
SUMMER PARTY 2018
Around 4,000 people celebrated a varied and colourful summer festival at the Noerd last Saturday. In addition to the pink elephant Amora, the sand-writing robot Skyrf, there were many attractions during the day such as street food, design and flea market or rarity sale and a colourful programme also for the younger visitors. In the evening, live concerts and DJs in the halls of Aroma kept the party going until deep into the night.
So a varied programme was on offer, which unfortunately also caused a lot of rubbish. But does that have to be? During the whole festival, there was only reusable crockery, glasses and bottles and a deposit system throughout the area at all food stands and bars. The distribution of napkins was dispensed with. Among other measures, stainless steel tubes were used instead of plastic ones. If there was any waste, it was carefully separated at the Pinkbag stations.
The big moment came after the party: all the waste bags were collected and weighed. The result was astonishing: during twelve hours of operation with 4,000 visitors, 48 kilos of waste were collected. The result of the Zero Waste experiment is record-breaking with twelve grams of waste per visitor. (More than two kilogrammes of rubbish per person and day were left behind on average at the festivals this summer).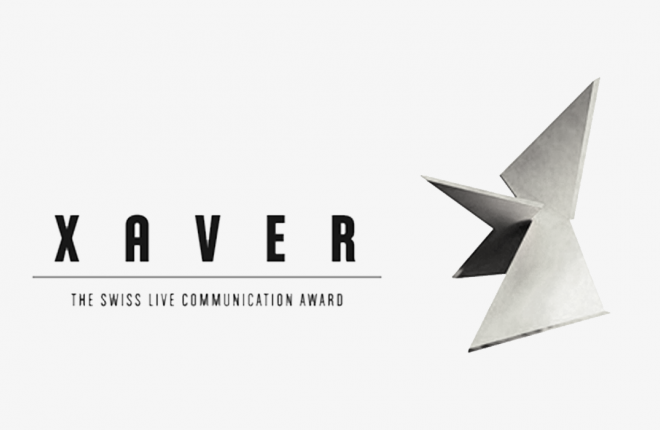 XAVER-Award 2019
Silver in the category
«Best Non-Profit Event»