During two weekends, all ski fan's eyes will be on the Bernese Oberland. At the Adelboden Ski World Cup and the Lauberhorn Race in Wengen, Aroma will be supporting four brands in their presence.
SWISSCOM
Swisscom clearly differentiates itself in the brand jungle of snow sports events with a strong presence and visual consistency. The Live Experience Playbook developed with Aroma Creative is the template.
It provides recommendations on how to create exciting brand appearances for different event formats and includes a modular and scalable furniture catalog. It's great to see how the playbook works for live performances.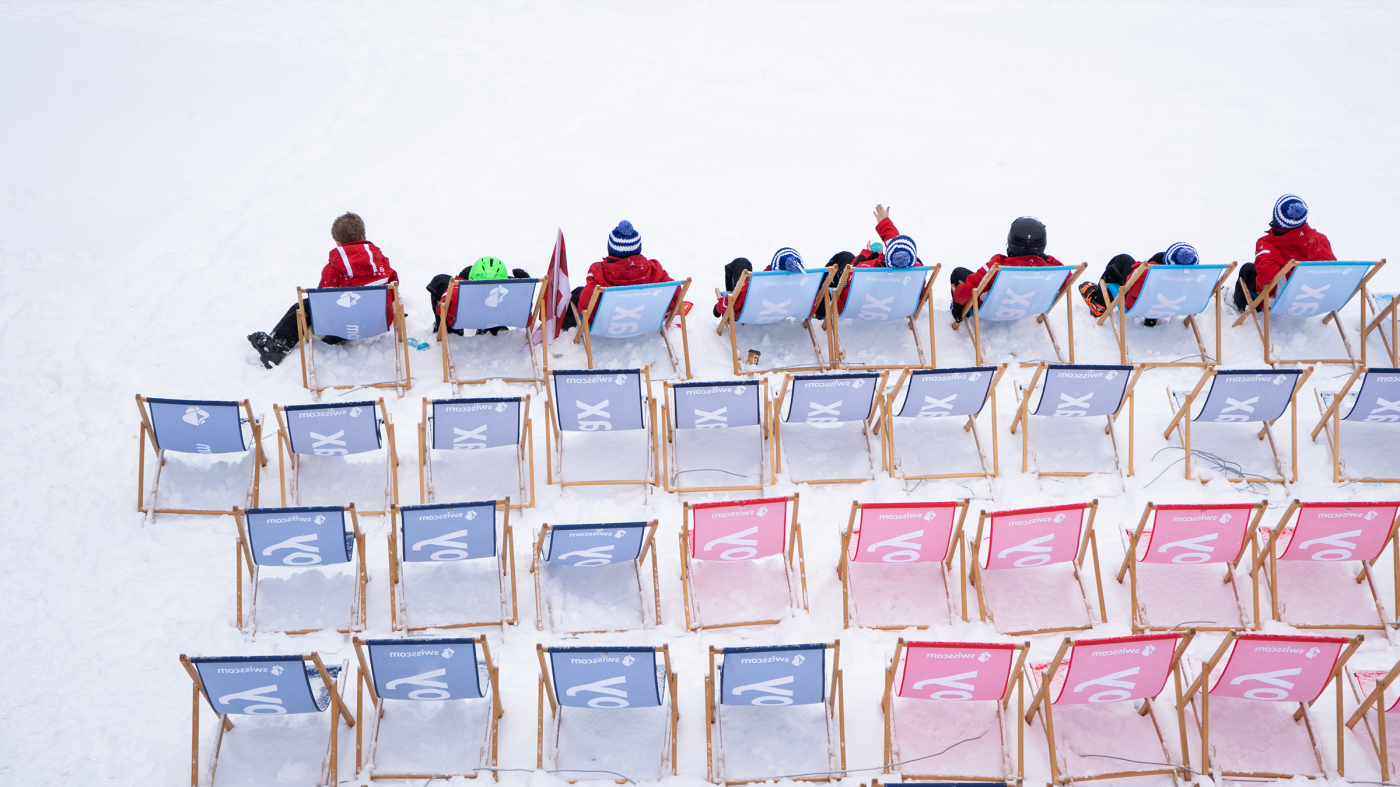 BKW
BKW continues to develop its brand at the touchpoint in collaboration with Aroma Creative, placing it in a sustainable context. New brand elements bring new opportunities to explore the brand through content in an authentic and consistent way. We are impressed with how quickly BKW is transforming into their new Brand Playbook world with this first implementation.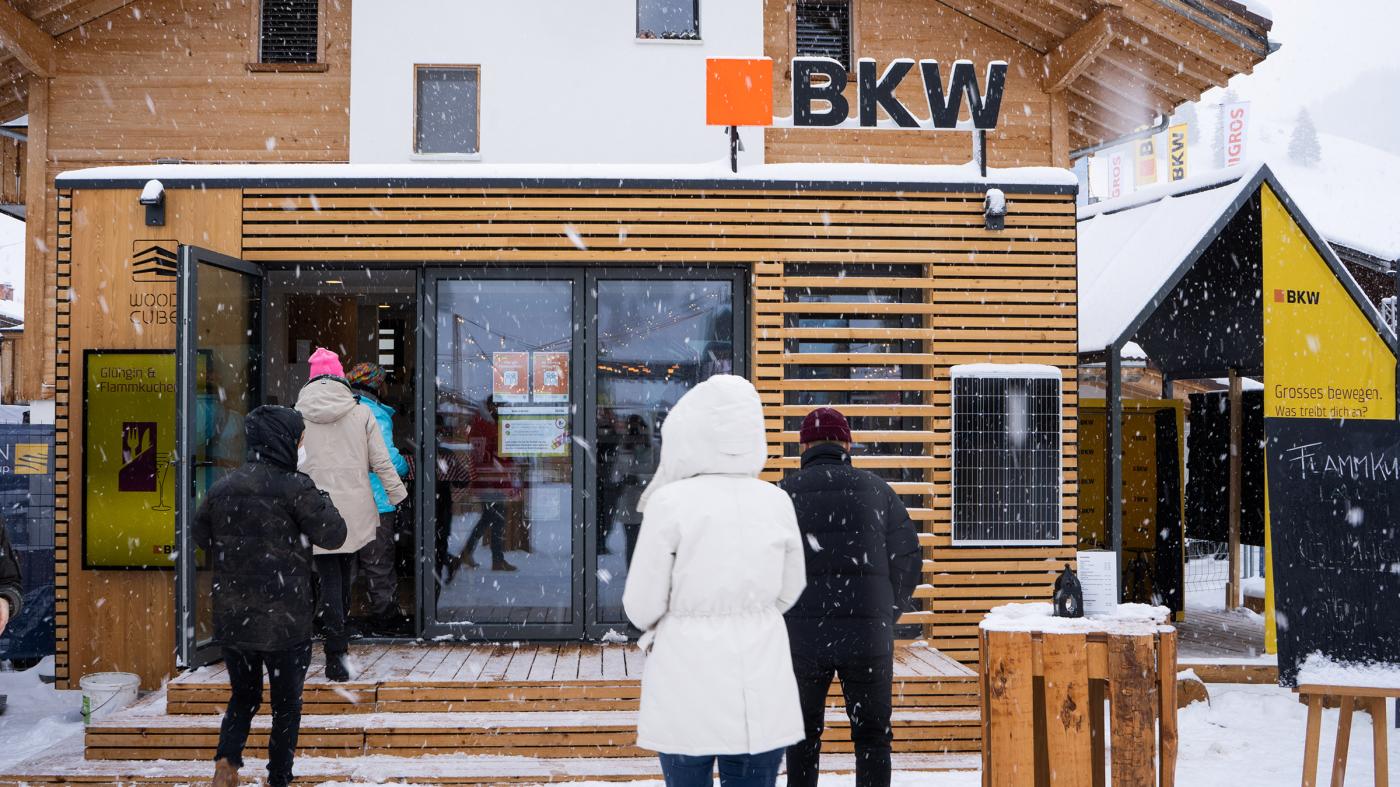 RAIFFEISEN
What fits better in the Bernese Oberland than a chalet? The appearance of Raiffeisen Bank invites you to linger comfortably in the warmth. Aroma Productions is a long-standing partner for event services and responsible for logistics as well as on-site set-up and dismantling, maintenance and storage of materials.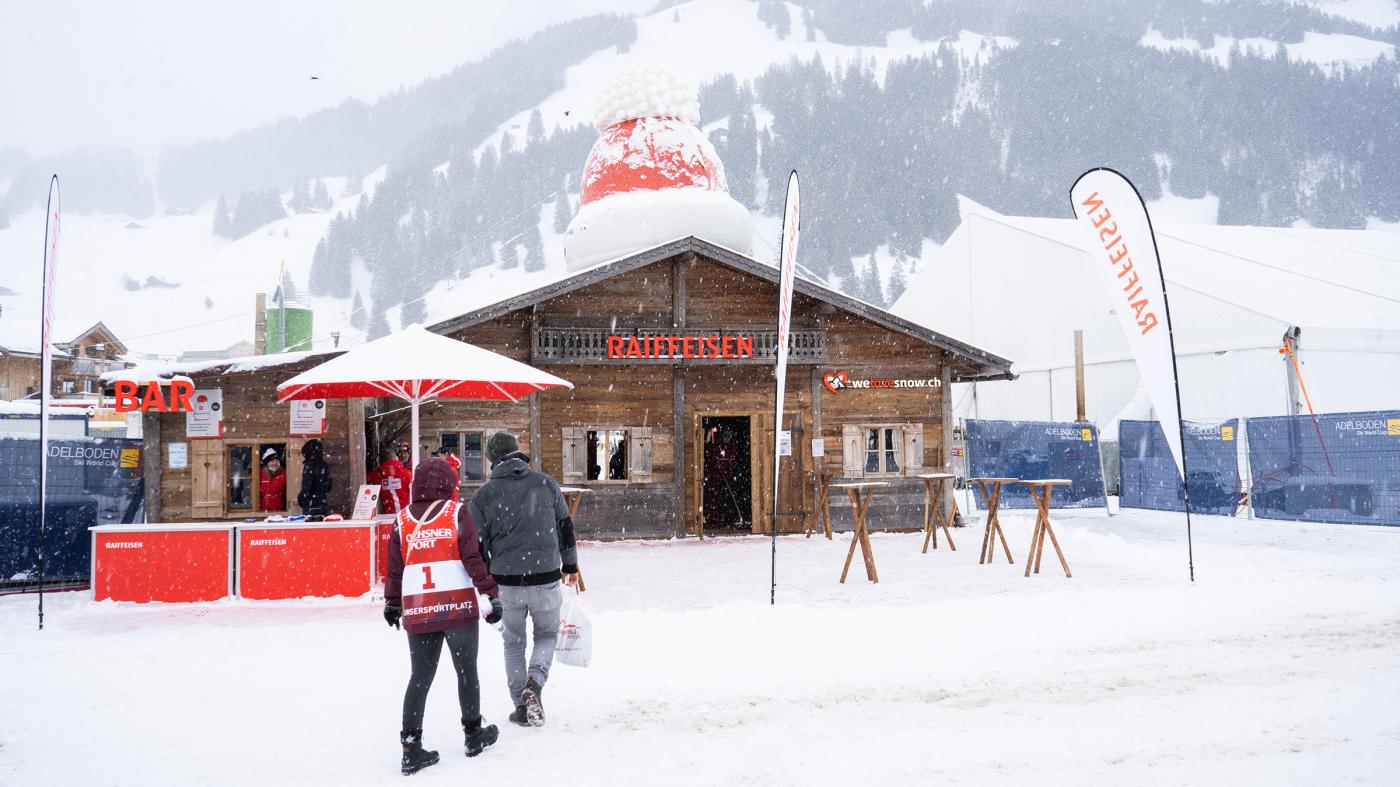 SPORTTIP
Our event services were also used for Sporttip. In addition to the material delivery, Aroma Creative designed and developed a pinball game as a stand magnet. The mixture of tactics and luck attracted the audience and made the players' hearts beat faster.