Aroma Productions
CHERRY TREE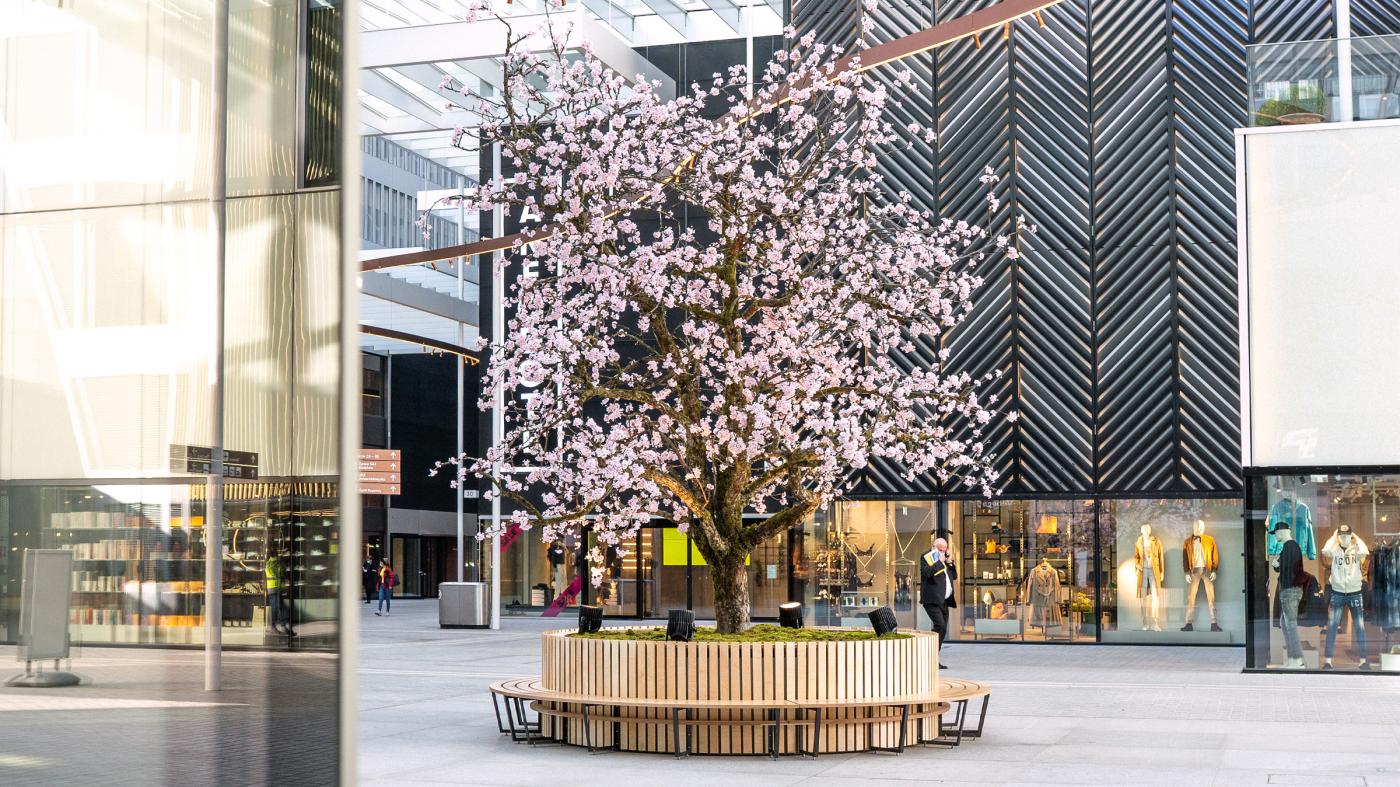 BLOSSOM MAGIC
Spring has arrived at The Circle, the recently opened centre near Zurich Airport.
The seven-metre-high Cherry Tree adorns the centre of the main square, inviting people to linger and delighting passers-by with its hundreds of blossoms. The naturally grown wood brings liveliness to the clear architectural language of the space.
The choice of a cherry tree is no coincidence, but a tribute to the architect of The Circle; the Japanese Riken Yamamoto.
The tree is held in place by an oversized Christmas tree stand: A concrete shaft ring with a diameter of three metres and wooden struts. To ensure that the joy of the blossoms lasts longer than the usual three weeks, they are made of nylon.
Seven by six metres - the entrance to the main square of The Circle is not that big. Therefore, the tree first dried in the Aroma workshops before being sawn up and put back together on site.
Like the Sparkling Tree display, the flowering Cherry Tree is a popular photo subject shared on social media.