Aroma Creative
SAFFRON SEA OF BLOSSOMS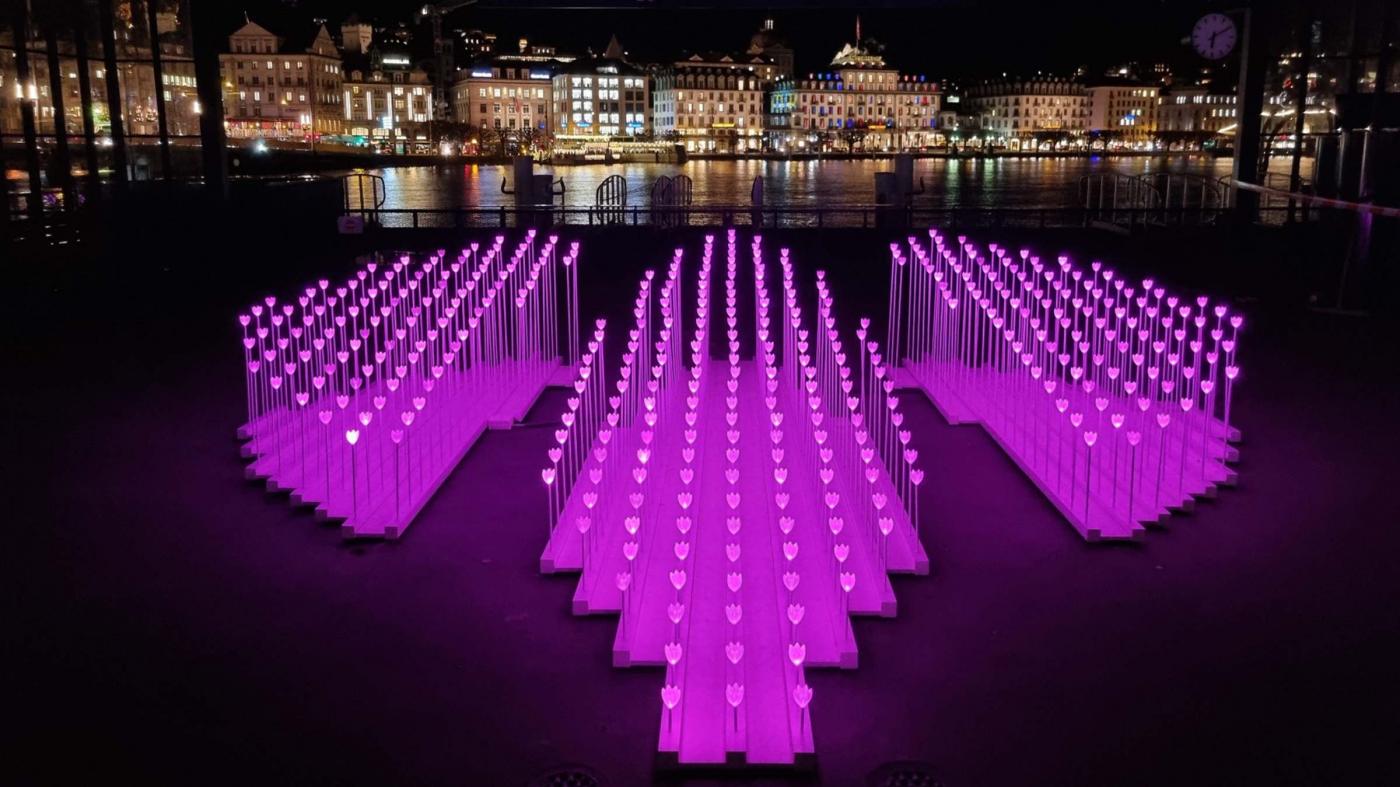 LIGHT INSTALLATION
From 6 to 16 January 2022, Lucerne will once again become a luminous meeting place! At the 3rd Lilu Light Festival Lucerne, artists from all over the world will present the diverse and fascinating facets of light.
The installation in the Meilihalle, conceived by Aroma Creative, is dedicated to Lucerne's Safran Guild, with each blossom representing one of the guild members. Founded in 1400, the guild today maintains ancient customs, pursues goals that serve the common good and culture, and plays an active role in Lucerne's city life as the guardian of Brother Fritschi.
For eleven days, squares, sights and alleys in the city of Lucerne are artistically illuminated from 6 to 10 pm every day.