Aroma Productions
APRÈS-SKI REDEFINED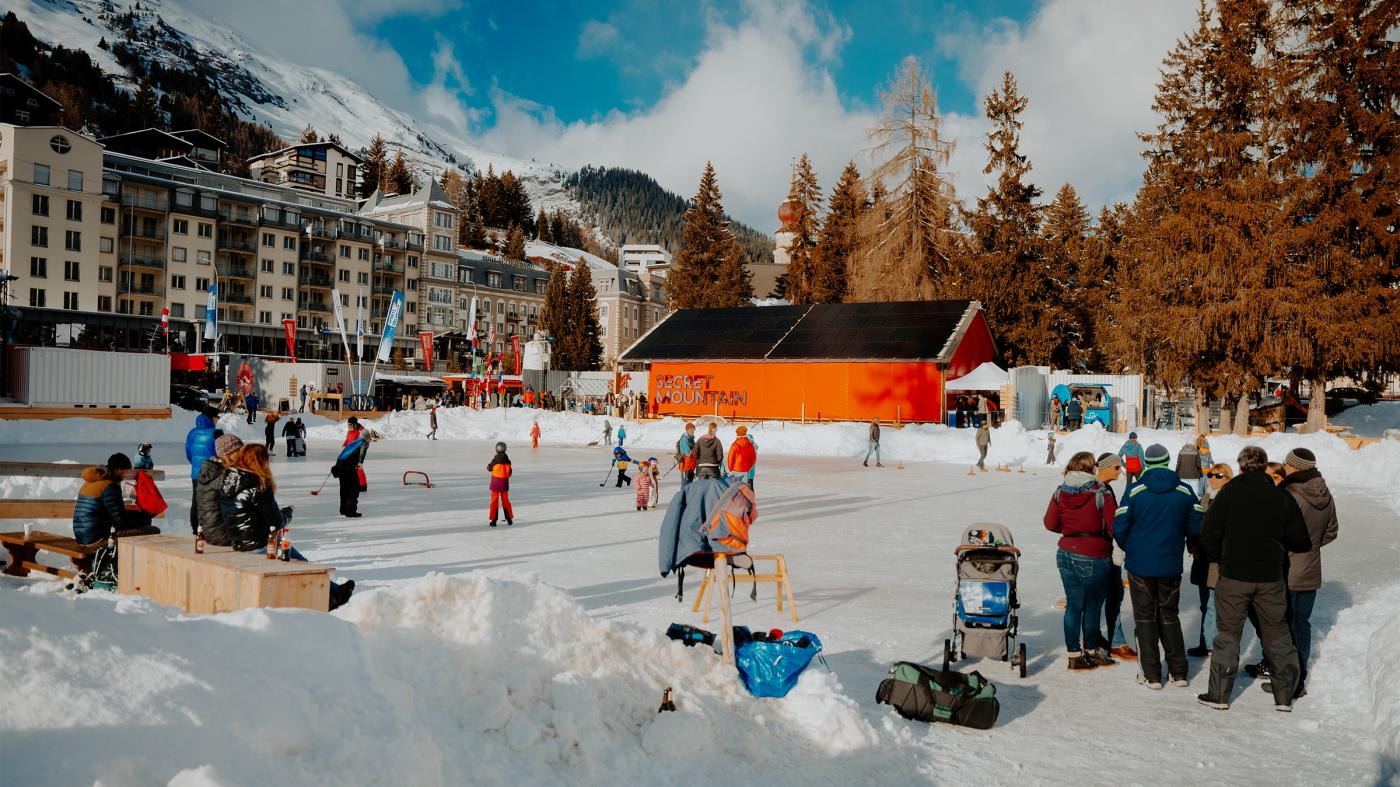 13 December 2022
3,000 SQUARE METRES WINTER POP-UP
Davos will have one more attraction for the coming winter season. The largest winter pop-up in the Alps is being built directly at the entrance to Davos, around the Seehofseeli natural ice rink. Staged in the look of an arctic polar station, après-ski is being redefined. A temporary pop-up with several outdoor bars, a clubhouse and a restaurant is being created on the area designed and built by Aroma.
Chalet STACHI's is the name of the temporary restaurant and follows its hosts in the name. The Sterkoudis brothers and Achermann have been friends for many years, and this is the first time that the gastronomers, who are known throughout Switzerland, have come together in a project.
The large outdoor area with its outdoor bars, lounges and food containers bring cool and warm aperitifs as well as finger food to go. During the day, young and old can skate their laps on the adjacent natural ice rink. As soon as the sun disappears behind the mountain, the Clubhouse opens and the music sets the mood. DJs from Davos to international stars like Andrea Oliva play in the Clubhouse. The programme is rounded off by well-known clubs like the Hive or Klaus and labels like Terrazzza or Schwarzmatt.
The project was developed in close cooperation with the agencies FS Activation and Future Events.
The official opening will take place on 15 December in cooperation with the Songbird Festival Davos. The Secret Mountain Polar Station will be open until the end of the season on 18 March 2023.