Aroma Creative
LIGHT SPECTACLE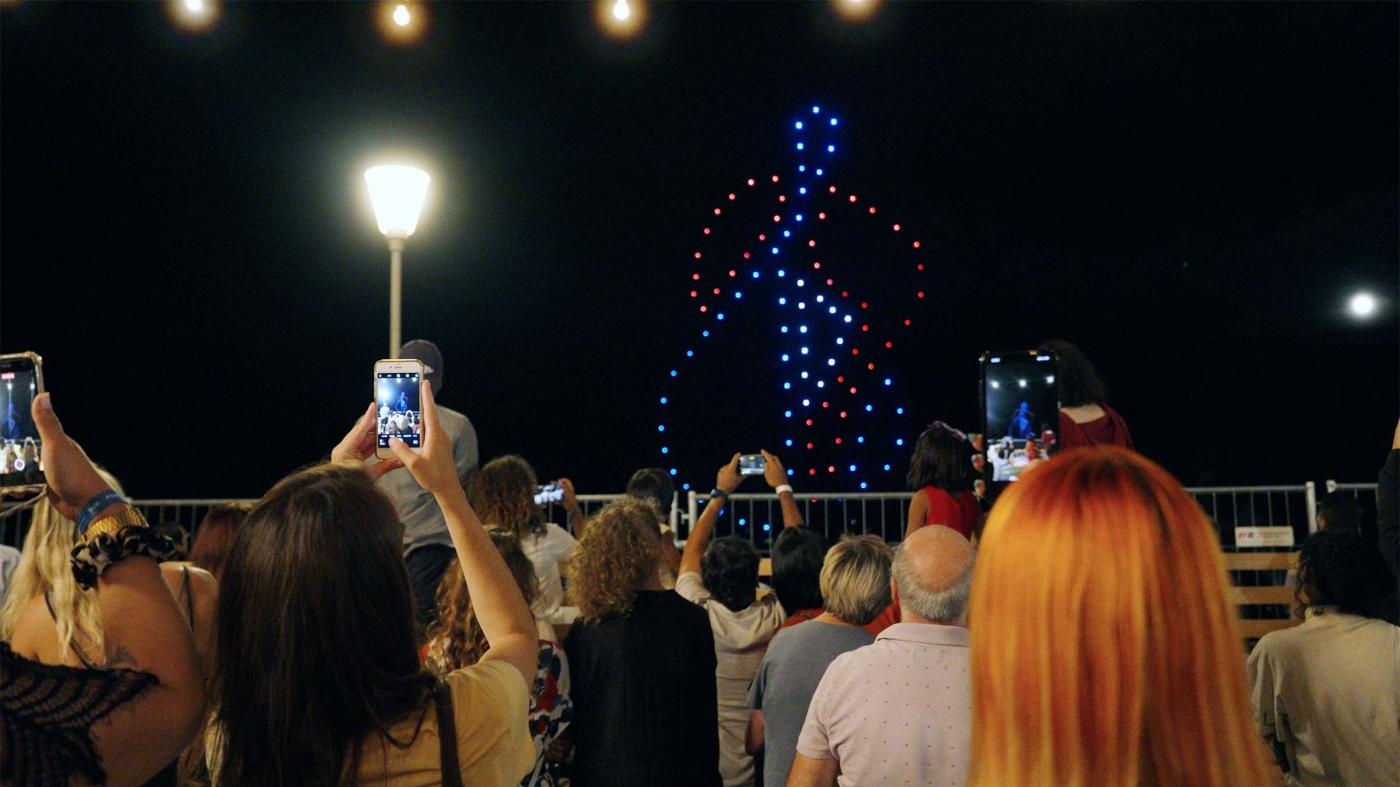 KORNHAUS BRIDGE BERN
Every year, 78 tonnes of CO2 are released by fireworks in Switzerland. Switzerland's largest temporary pop-up "Sur le Pont" on the Kornhausbrücke in Bern and Swisscom therefore opted for a sustainable alternative with a drone show.
Conceived by the Aroma Creative Team, over 100 hovering lights provided a spectacular show in August 2021 - accompanied by specially composed music.
Swiss Drone Show was in charge of the realisation and the Aroma Productions team took care of the campaigning and the smooth running.
READY FOR TAKE-OFF