Aroma Architecture
SWISS LIFE ARENA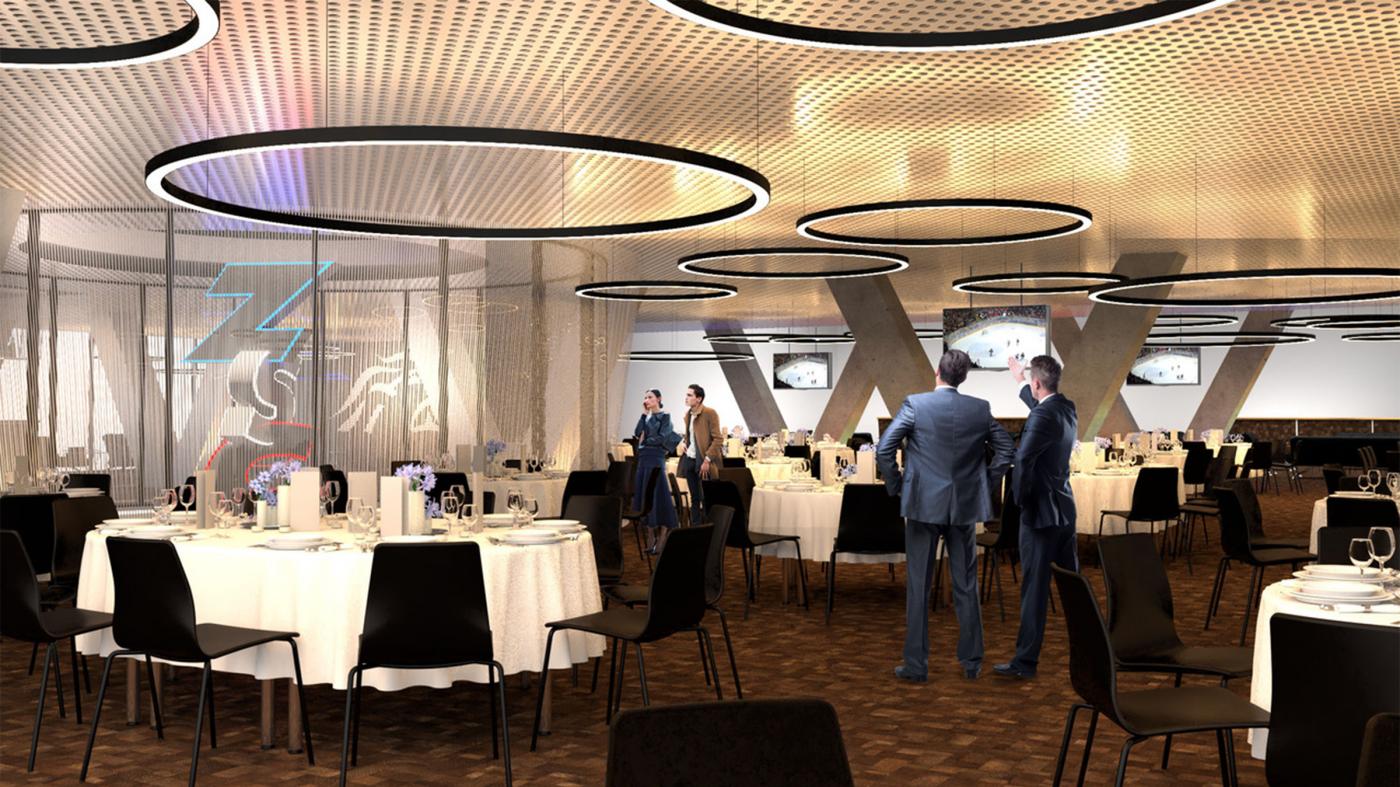 A NEW HOME FOR THE ZSC LIONS
The countdown to the completion of the new Swiss Life Arena is on. Soon the basic construction by architects Caruso St John will be completed and the team from Aroma Architecture will take over for the interior construction of the exclusive hospitality area.
The spacious ZSC Business Club covers 2,200 square metres and seats 1,200, with two generous atriums and the dominant spiral staircases made of exposed concrete. The reception is a versatile convention hall and culinary highlights await guests in the Grand Dinner. The Arena Pub and the Sport Club with two buffet stations invite you to linger.
The space can be used flexibly: Furniture can be stowed away in a few simple steps to provide space for a small or large audience, depending on requirements.
The ZSC Lions will play their first game in their new home in August 2022.