Aroma
WELCOME TO YOUR OWN HOME
Discover opportunities
Migros Bank is breaking new ground with its e-branches. In addition to using the online services and offers, visitors can expect a temporary world of offers.
For the new location in Aigle, the topic of mortgages was staged in an eventful way and with a local reference. The eye-catcher in the shop window is the link to the spatial experience. Visitors take a seat under the cosy pergola, look out over vineyards in Aigle and find out about current Migros Bank offers. The model house with 5 staged rooms tells different stories and lets the viewers imagine.
"In close collaboration with the client, we designed a themed world that playfully - digitally and spatially staged - shows the possibilities for the home of one's dreams," says Fabienne Barras, Art Director Scenography & Curating.
The Aroma Productions team was in full operation from the 3D model construction, the foiling, carpentry and painting work to the styling and set-up on site.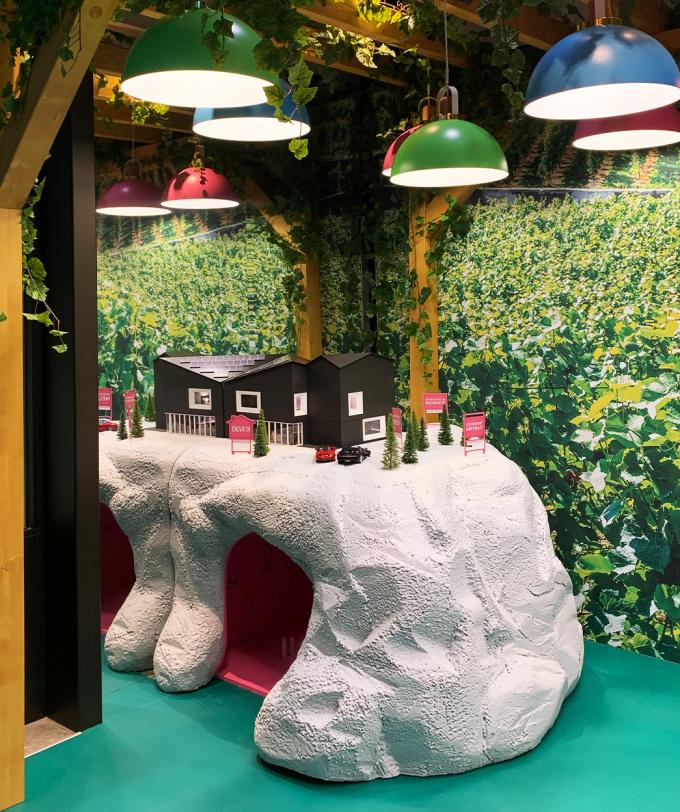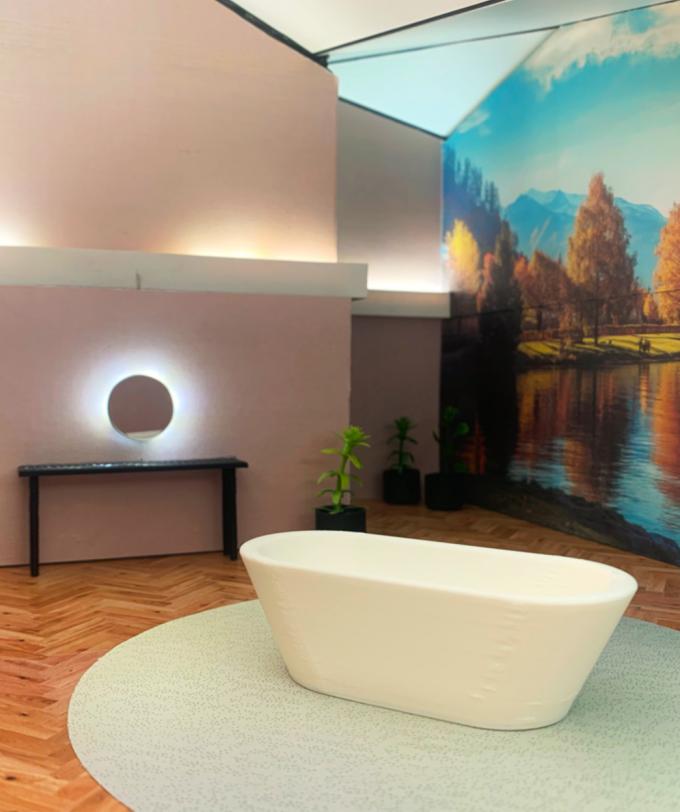 WORK IN PROCESS