Aroma Creative
SKILL UP LEARNUARY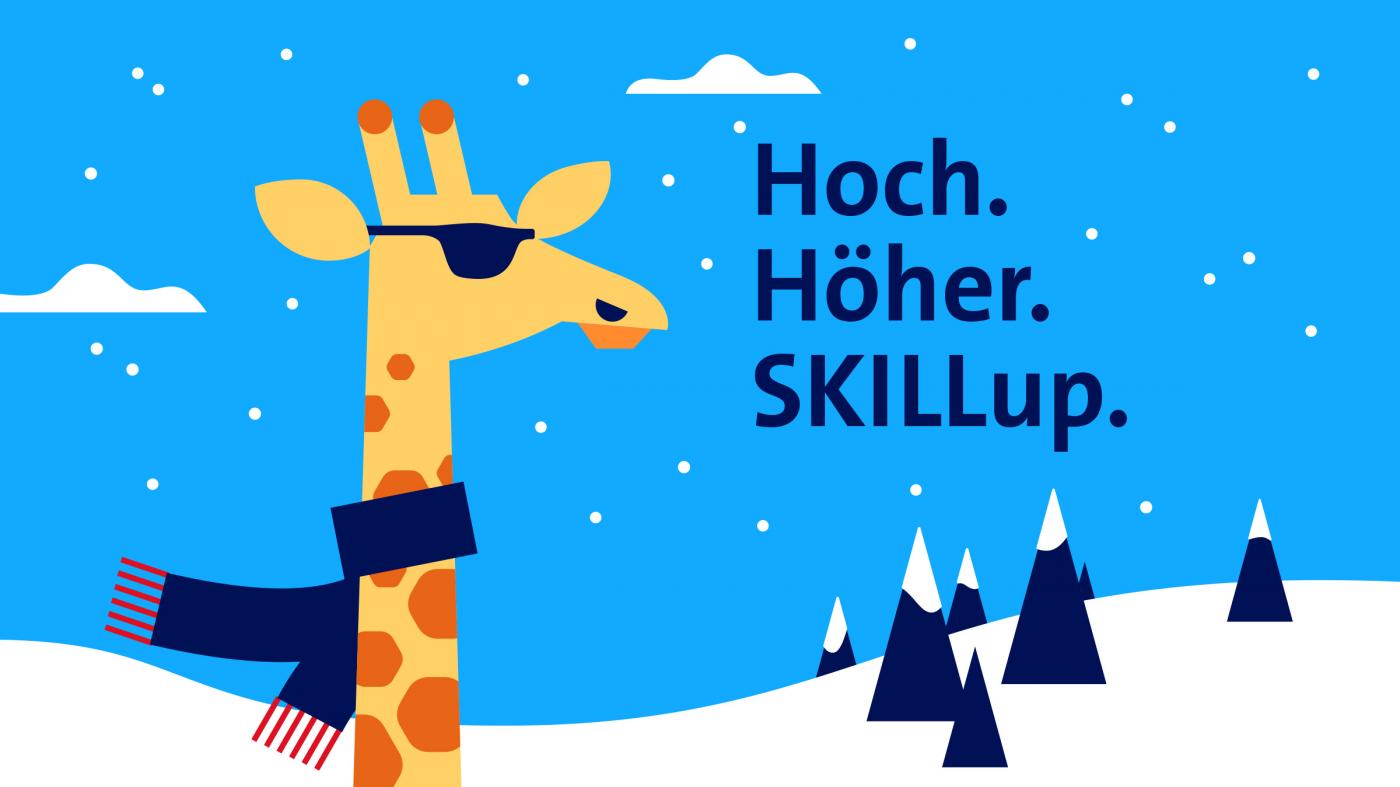 INTERACTIVE LEARNING CALENDAR
Aiming higher day by day
In collaboration with One Swisscom Academy, Aroma Creative developed and implemented the internal launch campaign for the SKILLup learning experience platform in 2020.
Under the campaign motto "aiming high", all Swisscom channels - digital and analogue - were used and by the end of the year almost 70% of the target group had registered.
Learning in February = Learnuary
To further strengthen engagement and further establish the SKILLup platform as the gateway to all learning opportunities, the team co-created the interactive and entertaining SKILLup Learnuary learning calendar and accompanying communications with the client. From 1 to 19 February, Hugo - the giraffe familiar from the campaign - will be hiding on one floor of the somewhat different Swisscom Tower every day and has exciting content from a multi-faceted theme world ready for every type of character.
"Our goal is to give the topic of lifelong learning a positive connotation and to anchor a new learning culture in the company. The many feedbacks from employees and the number of participants show that together with Aroma we have succeeded in offering Swisscom employees a daily portion of entertainment and knowledge on SKILLup," says Pinar Yavsaner, Marketing & Sales Manager One Swisscom Academy.