Aroma Architecture
MORE SPACE
Customer
Vifor Pharma, St. Gallen site
Task
Redesign of the staff restaurant and interior design for the new office building
Solution
The needs of the employees as a basis for the spatial design
Expansion of the St. Gallen Campus
A workshop with the employees and the Architectural Guideline already developed formed the basis for the appearance of the new rooms and the upgrading of the canteen.
Expansion and upgrading of the canteen
The new catering concept with production kitchen and buffet stations provides employees with fresh snacks and meals. Whereas the space was previously tight, the spatial expansion along the window front provides a pleasant and open feeling of space. The newly created outdoor seating area blends in seamlessly and further enhances the quality of stay.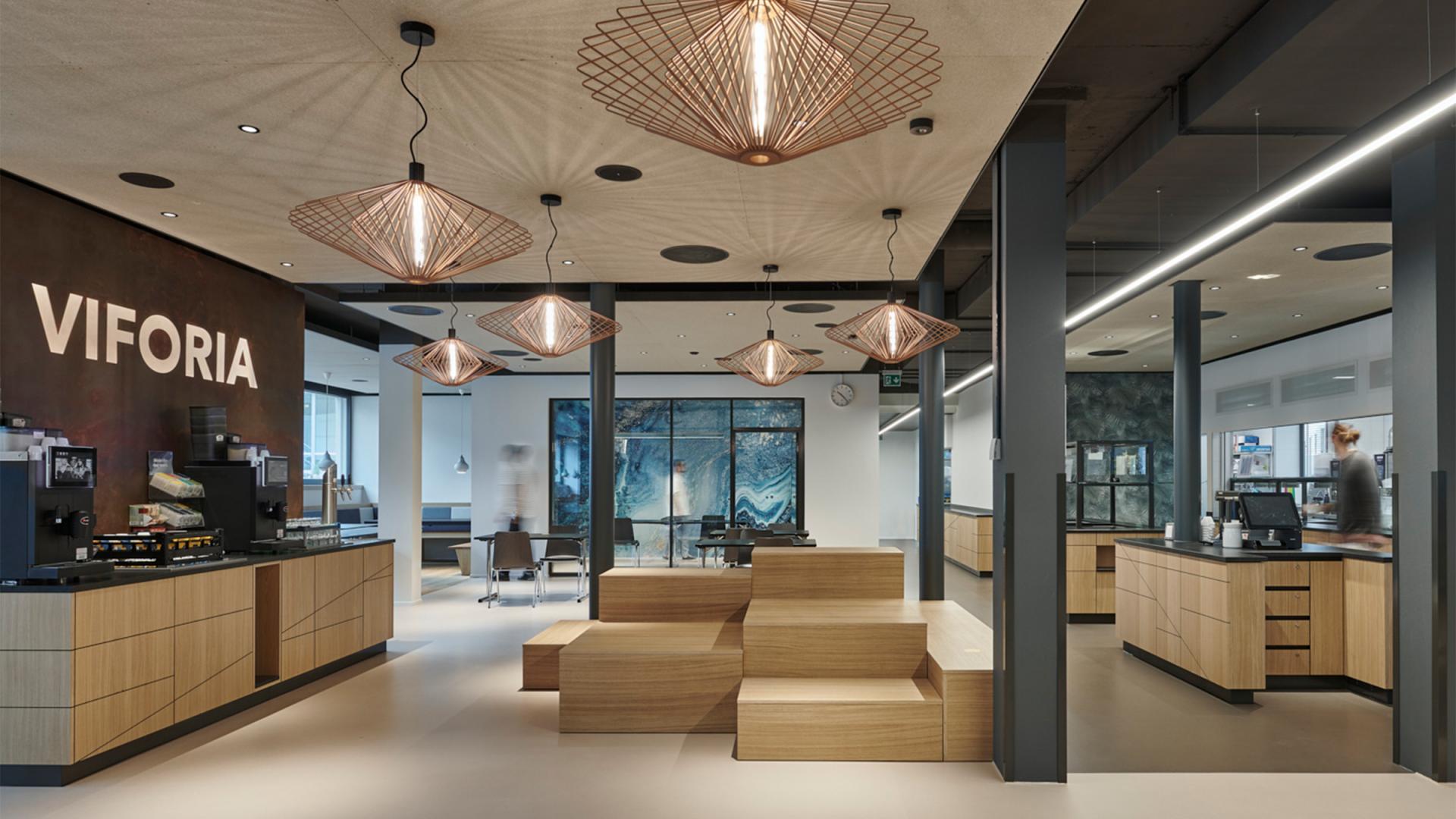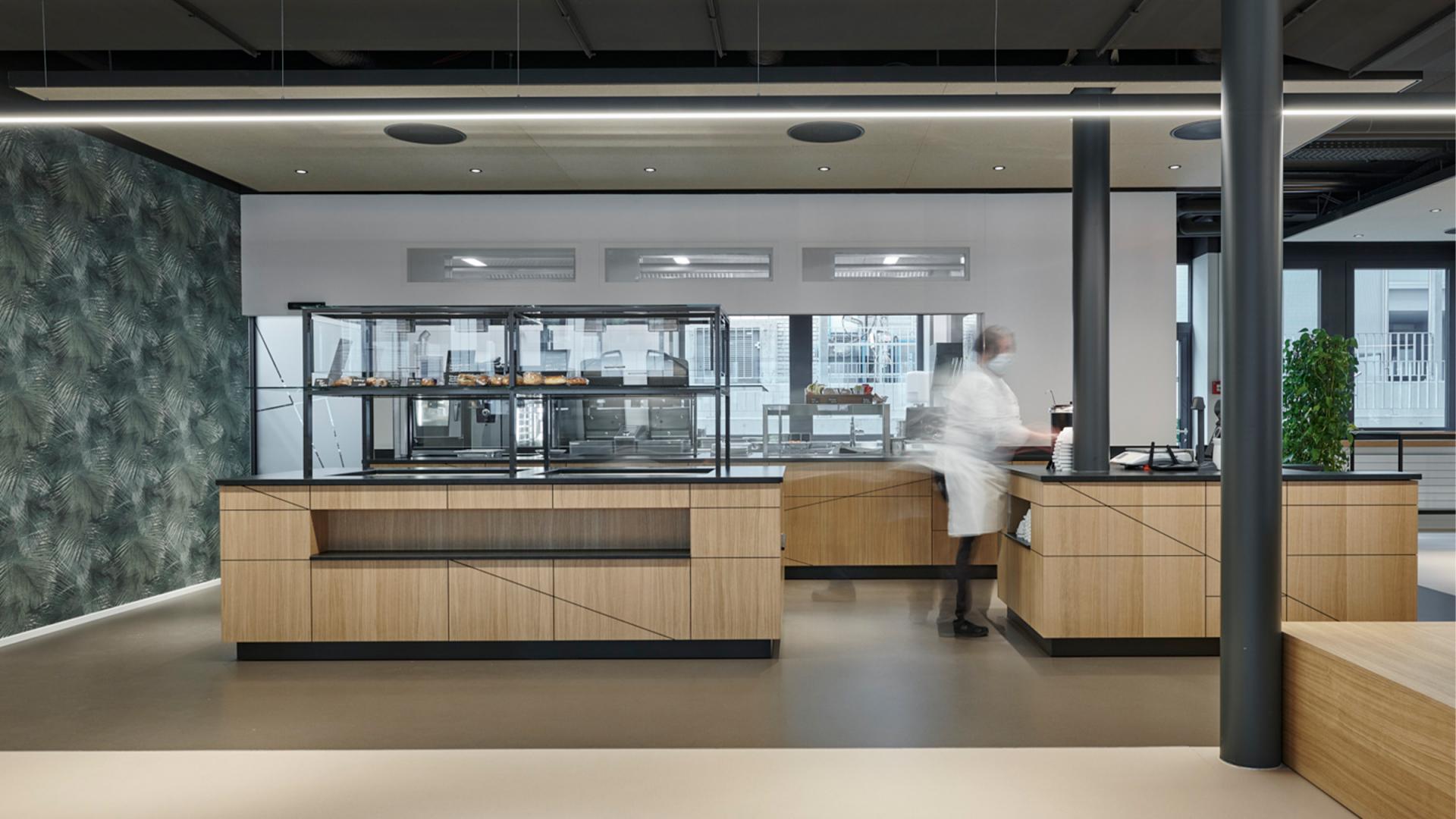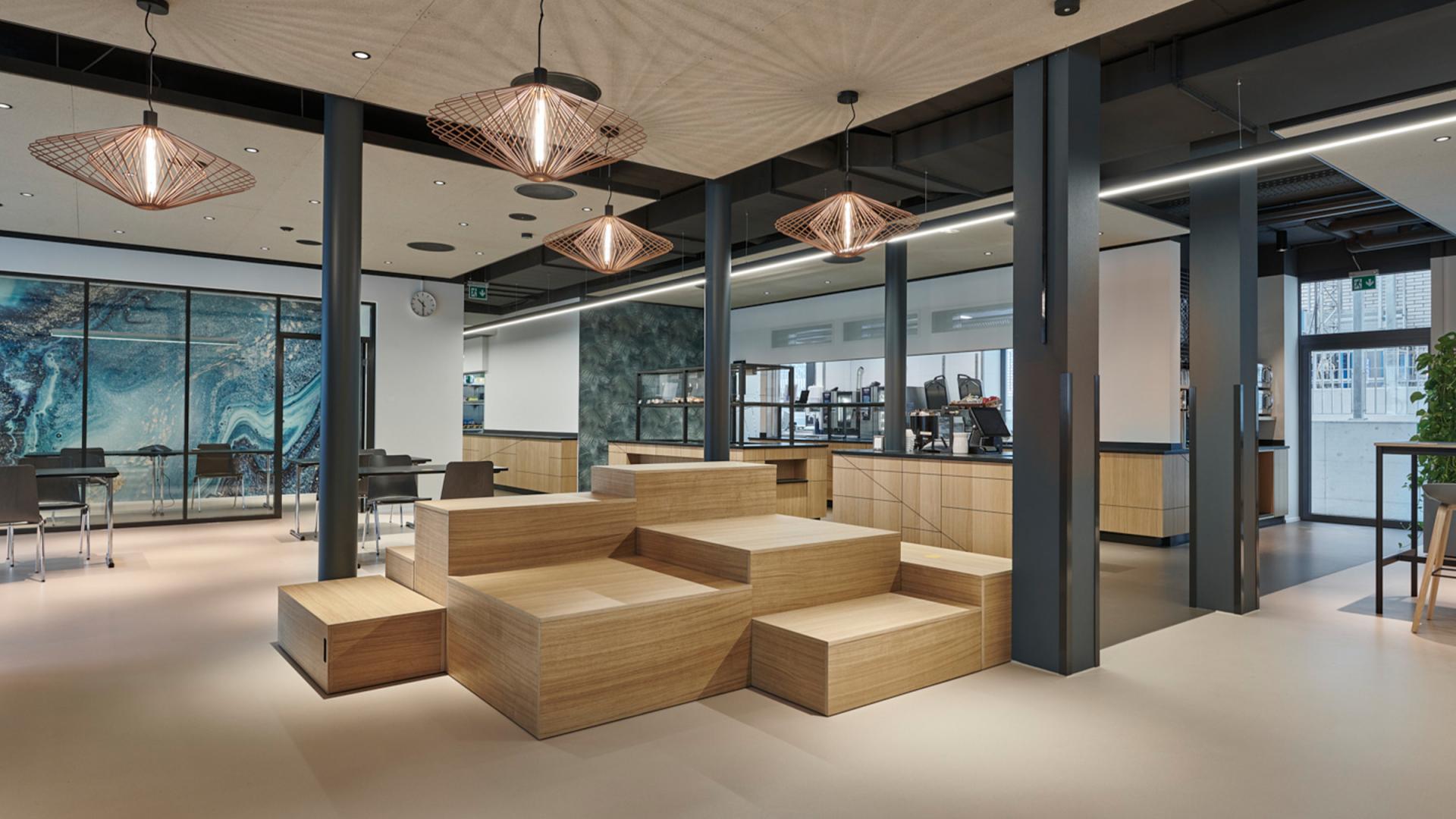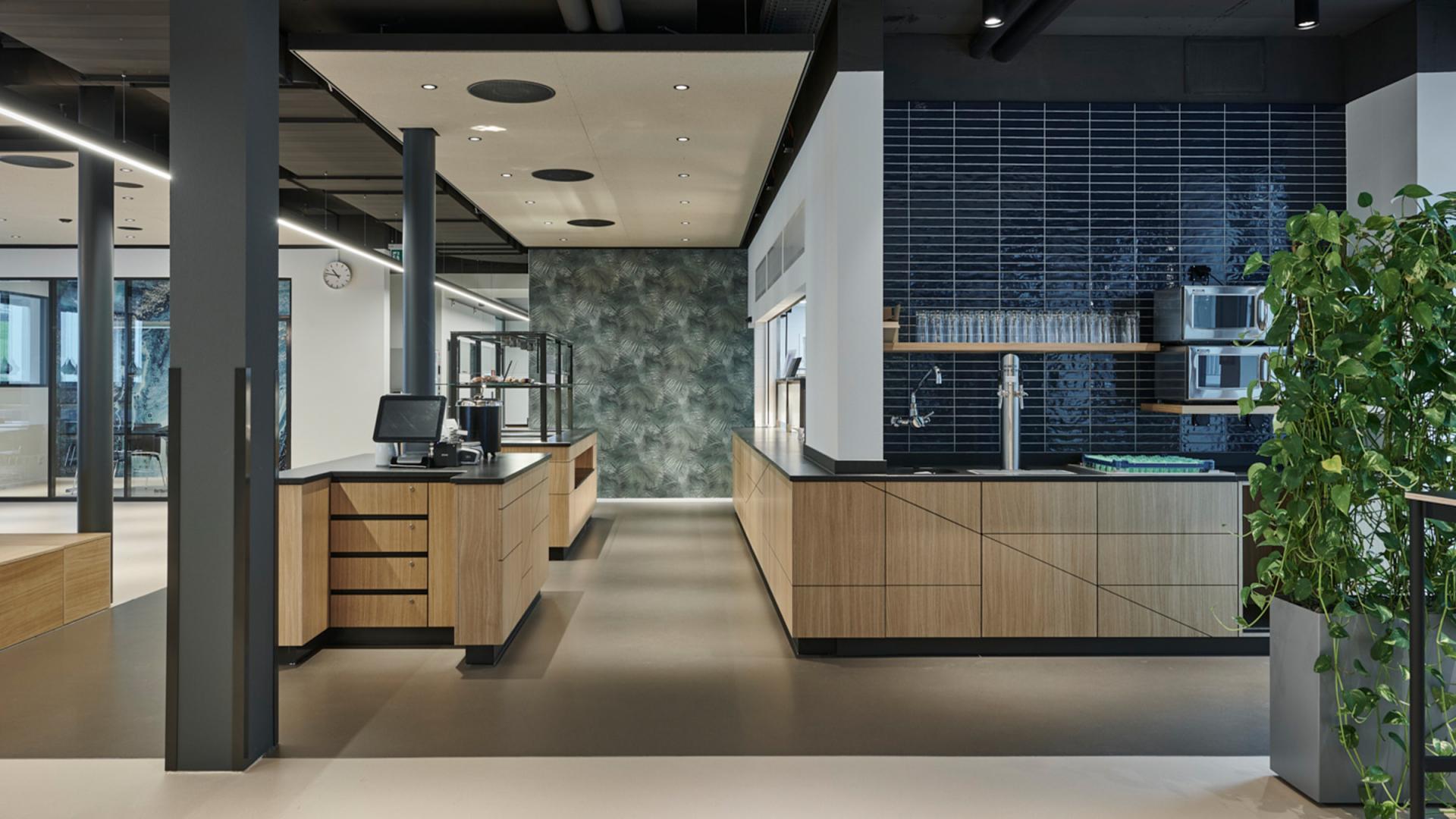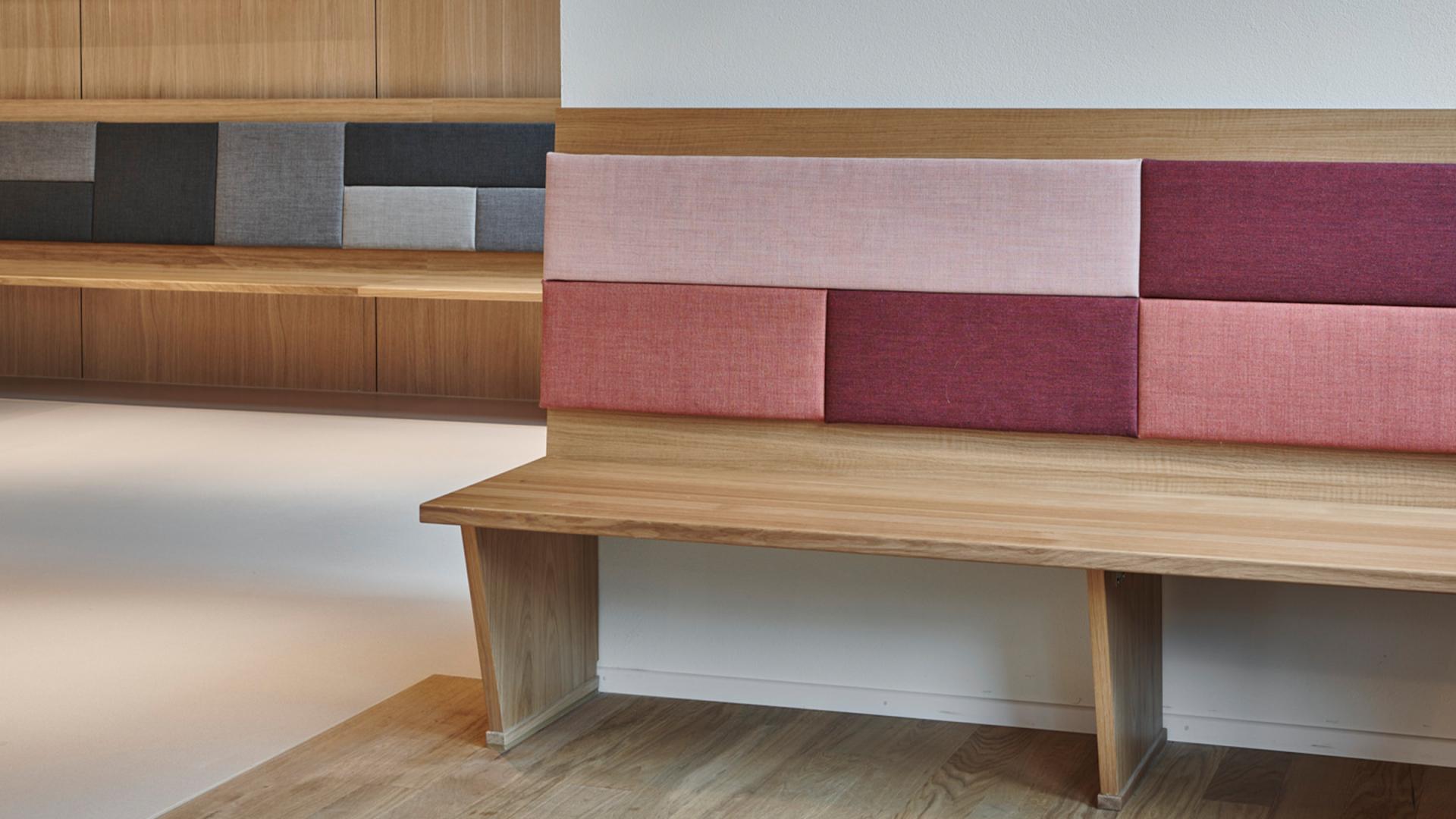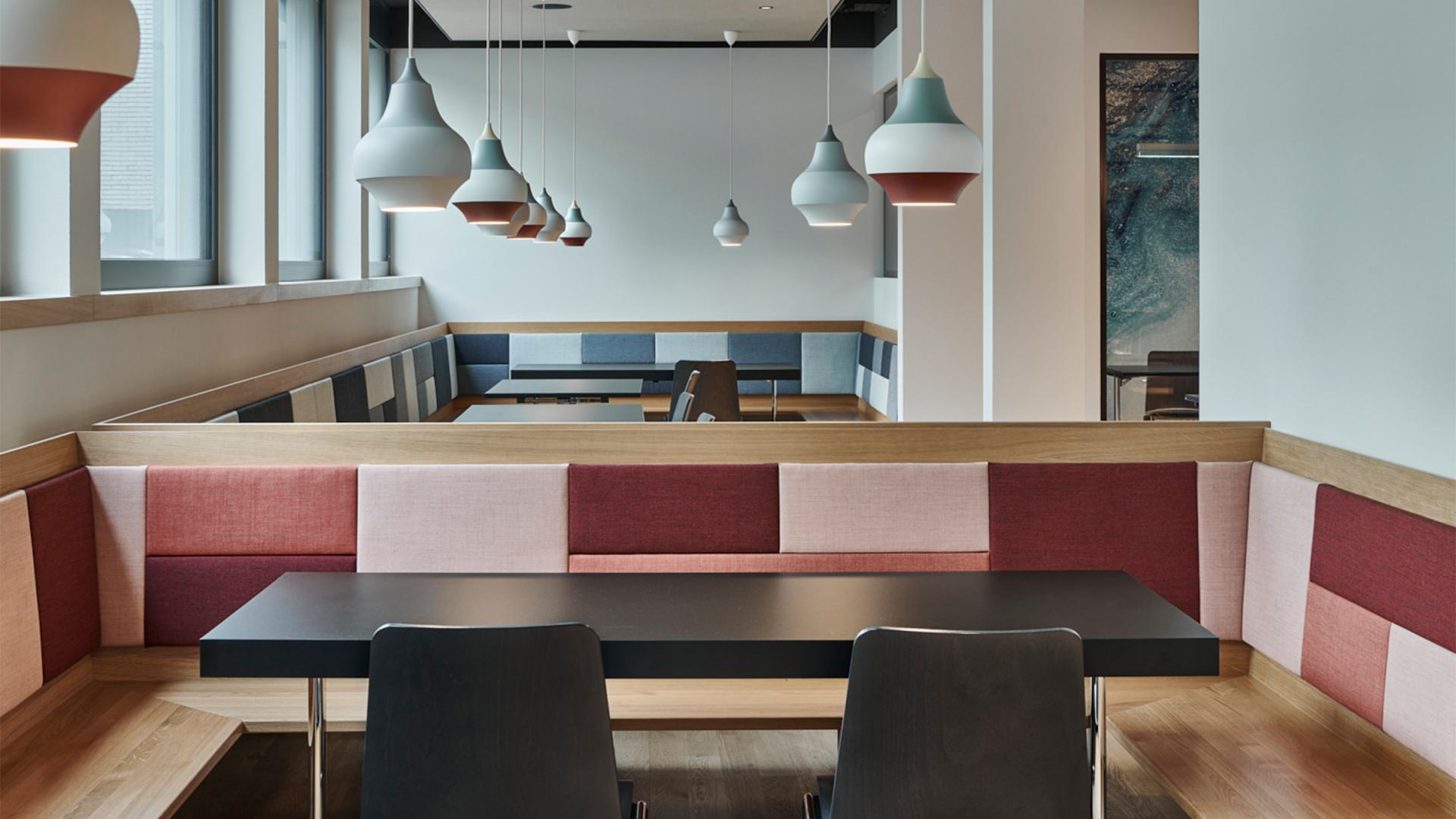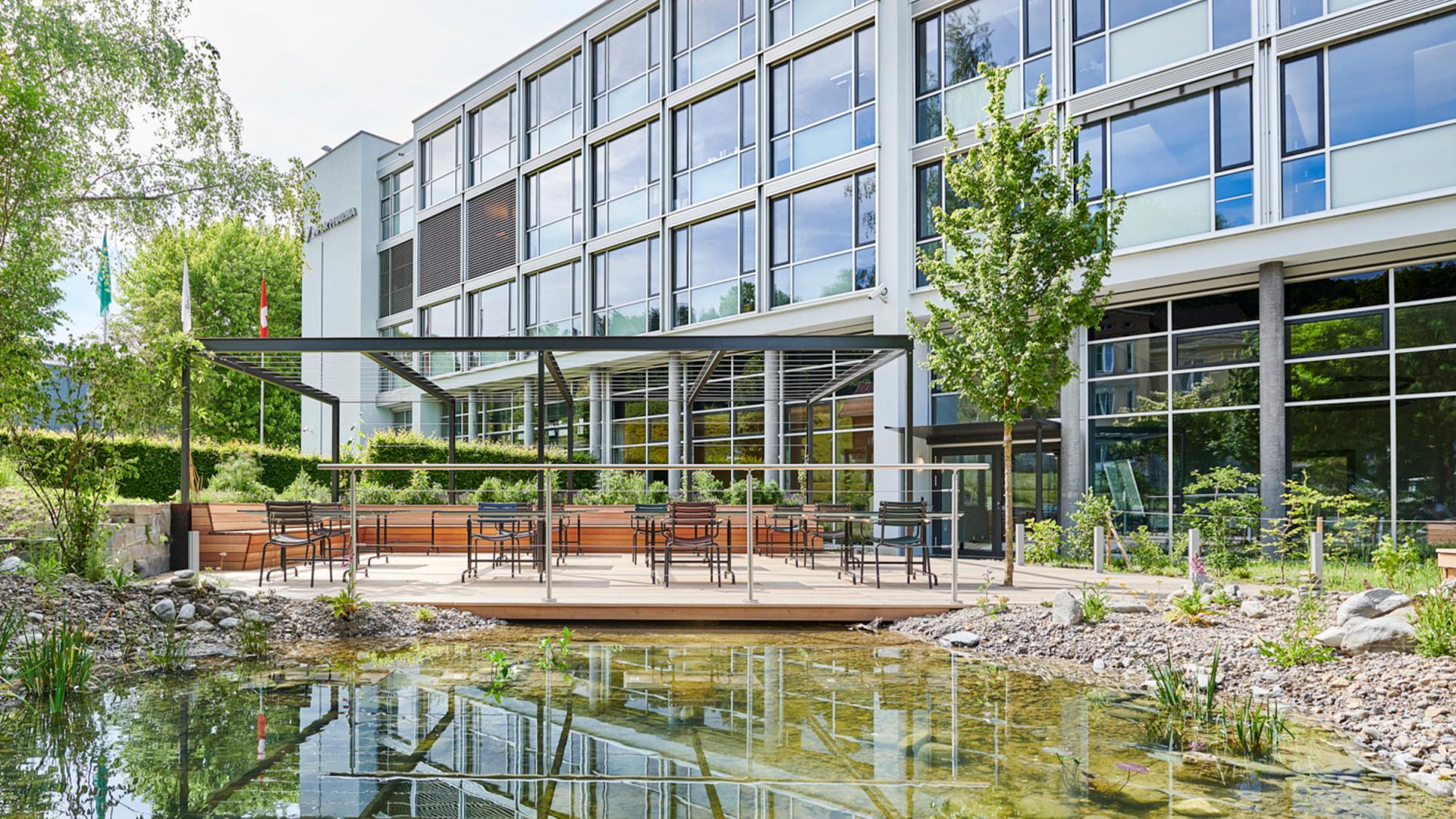 New campus building at the R&D site
On around 700 square metres - divided over three floors - there are 60 fixed workstations, meeting zones and focus boxes. The ground floor with six individual and variably usable meeting rooms create 200 square metres of generous space for events and meetings of all kinds. The design is inspired by the raw materials used in the production of medicines at the site, such as iron, oxygen or phosphate.

Photos: Gataric Fotografie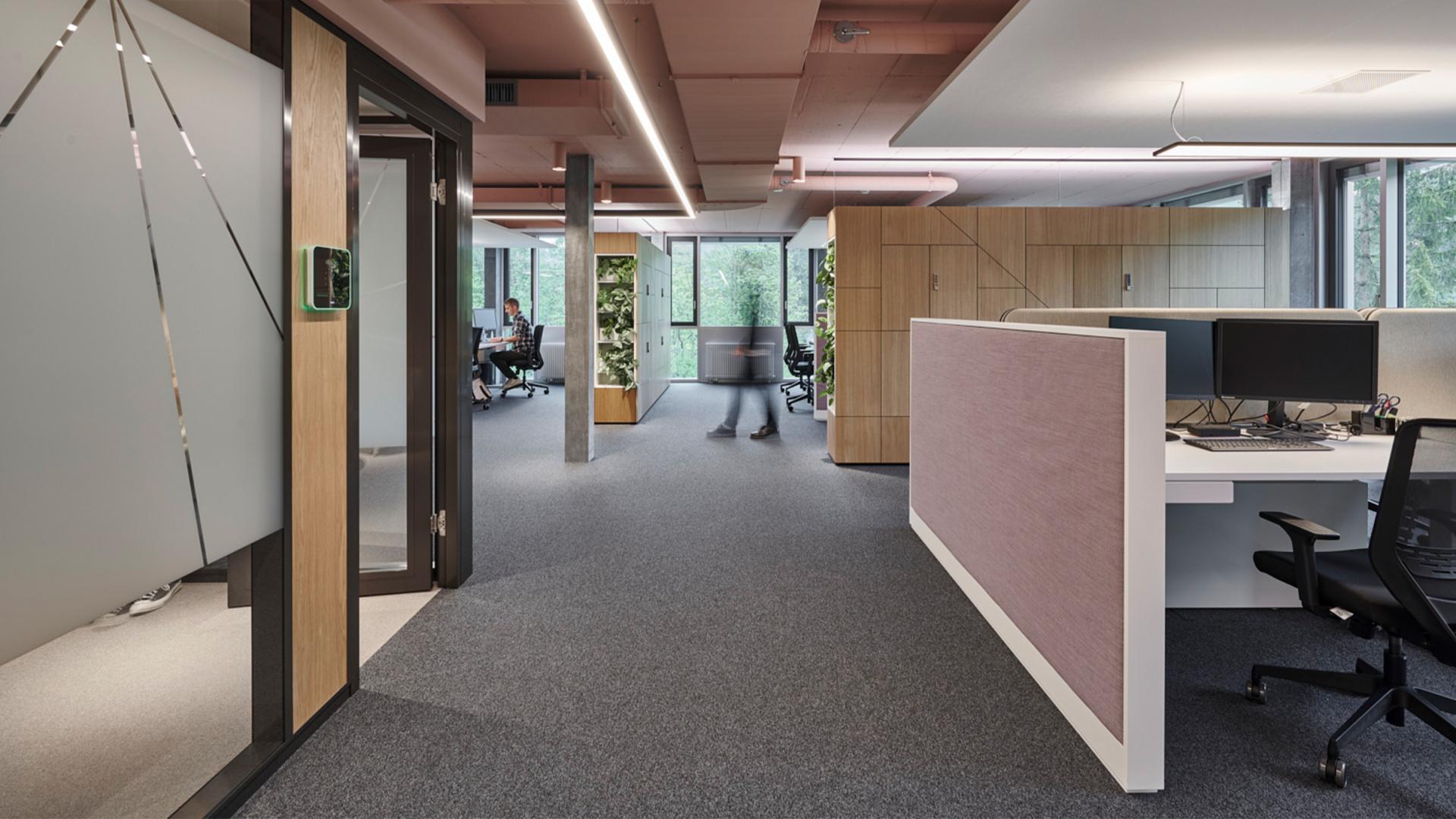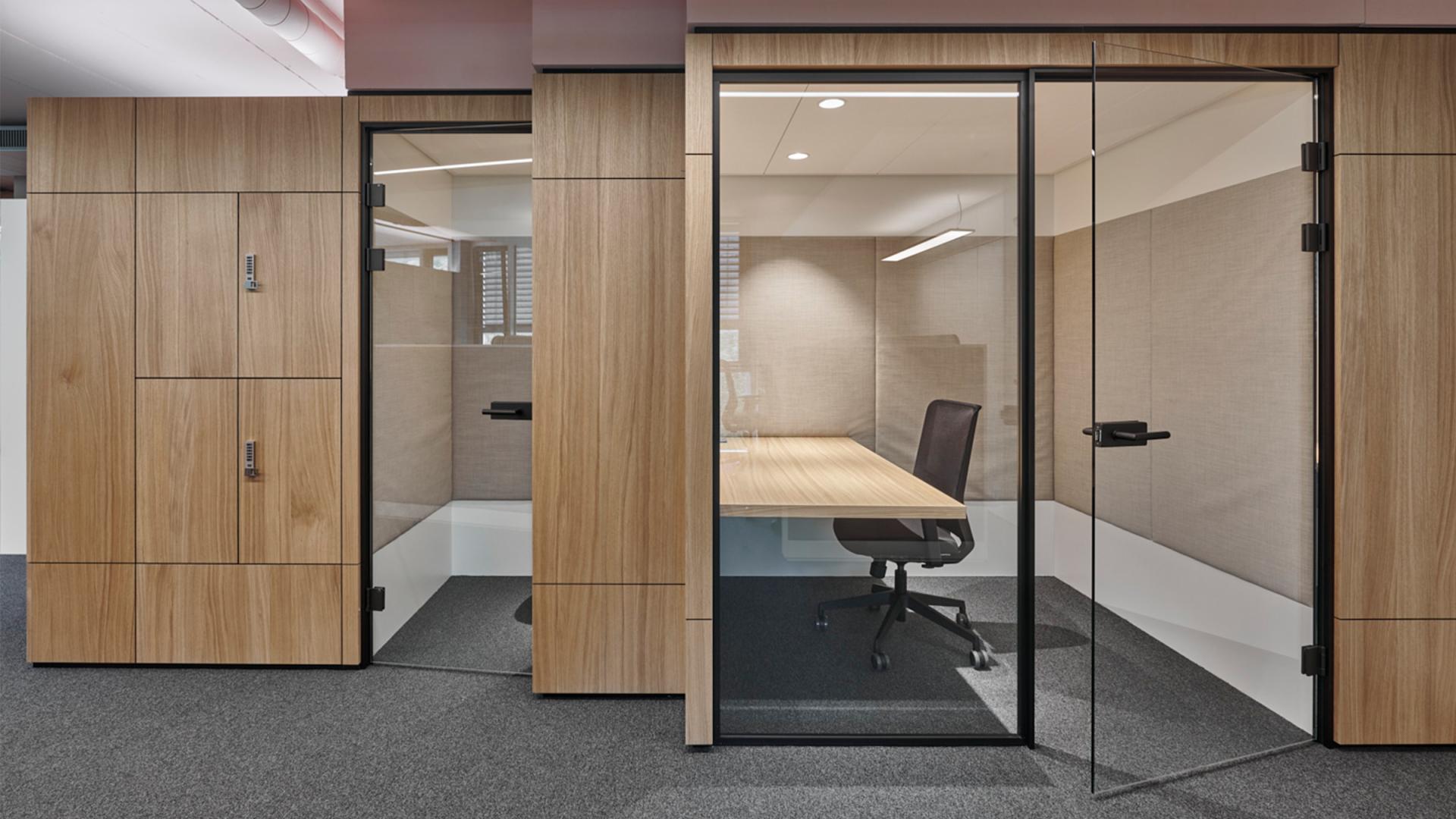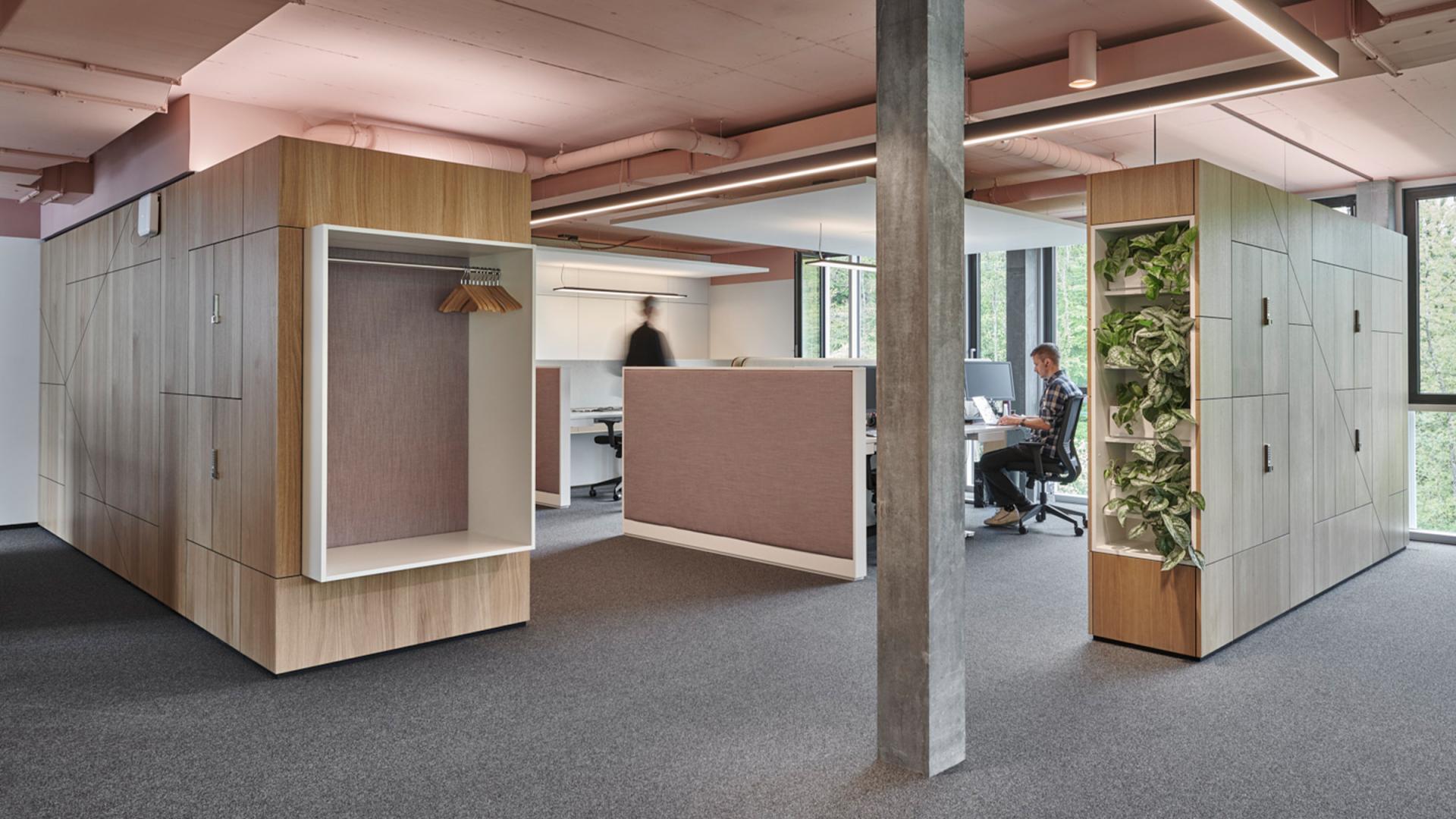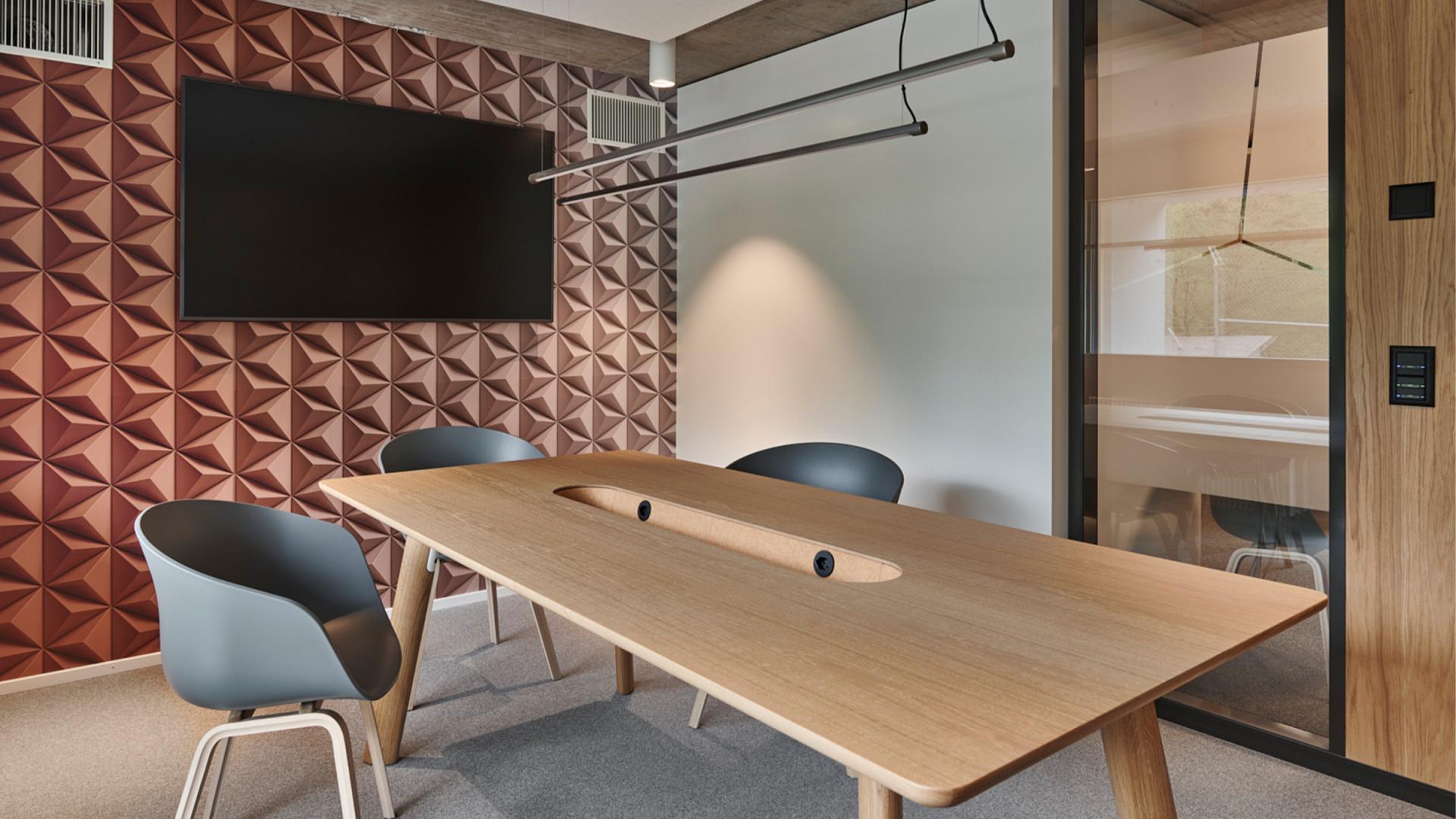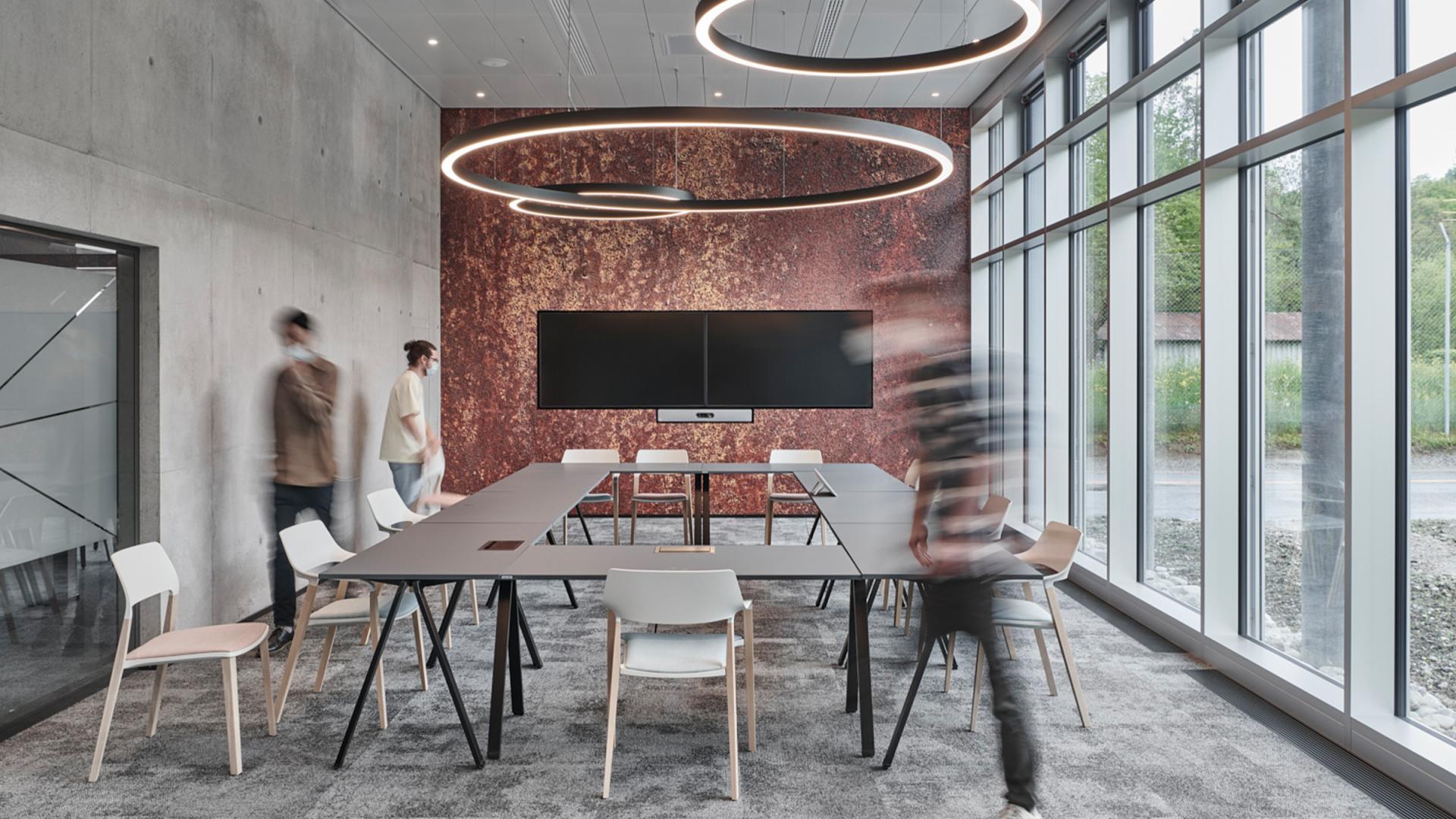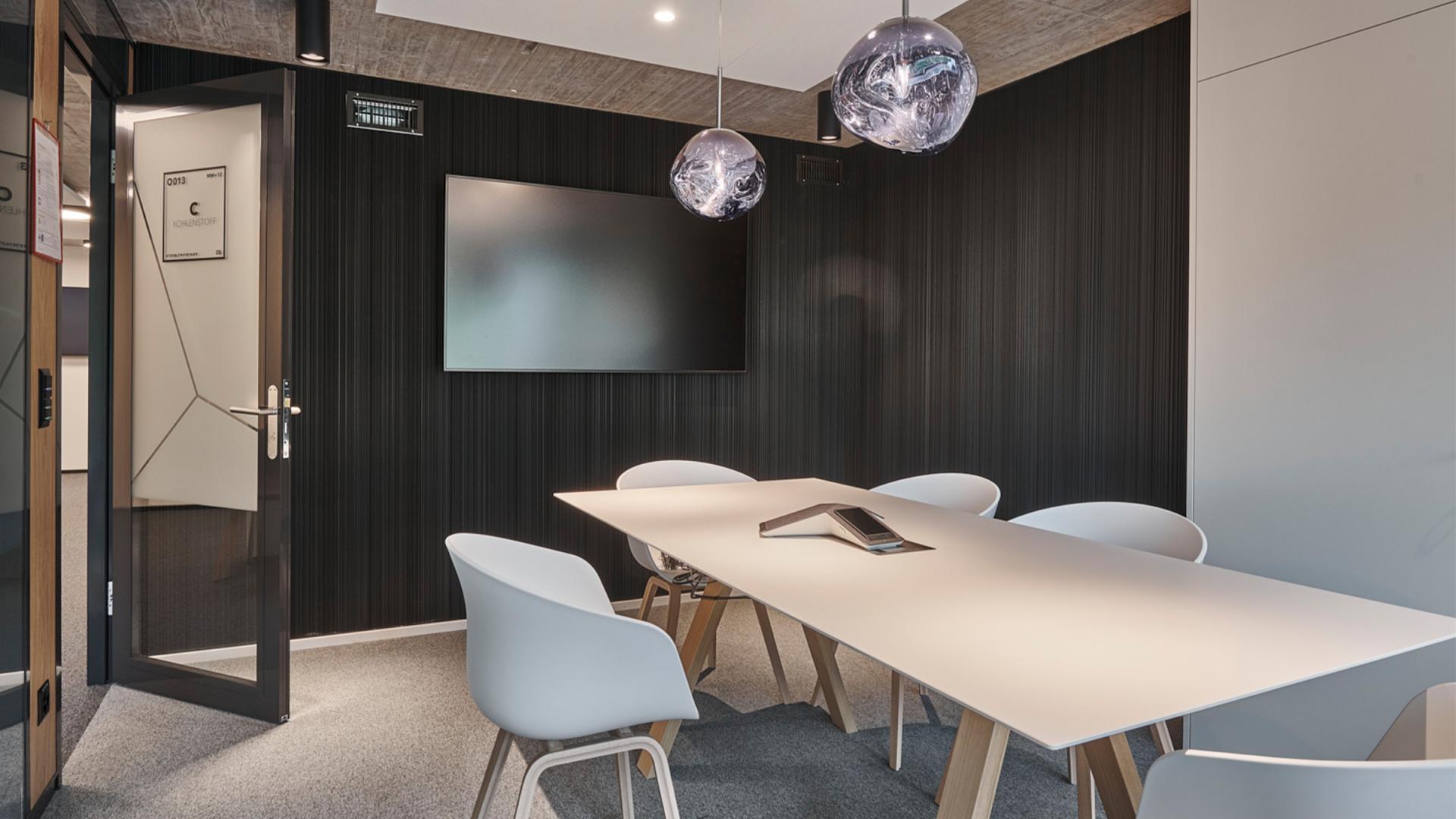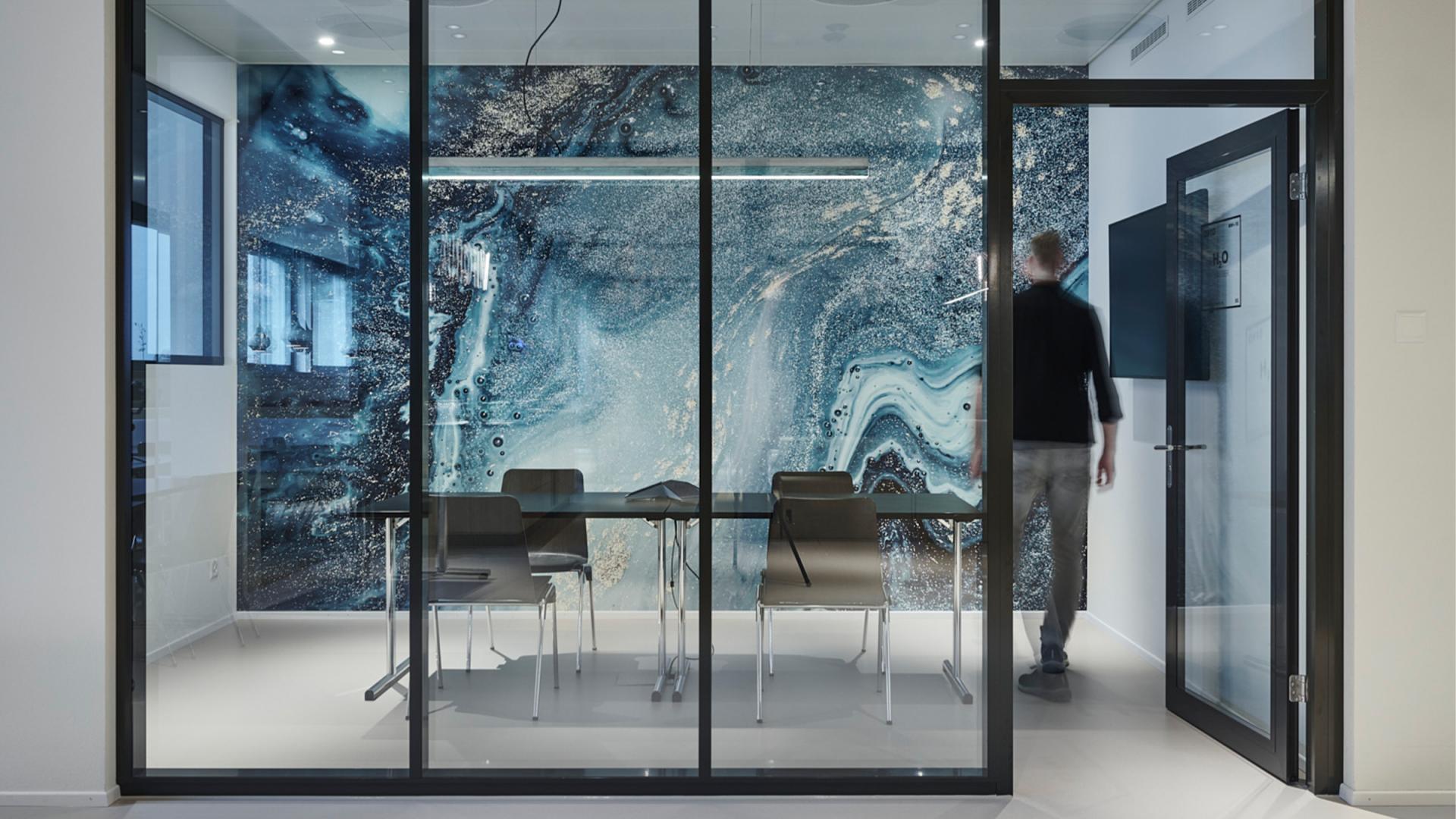 Development process