Customer
Metzger Rottmann Bürge MRB
Task
Design of the new office space
Solution
An identity-forming home for the owner-managed creative agency
Excitement - a tangible spatial experien
Inspired by Zurich, a new, urban home was created for the creative agency MRB on more than 630 square metres in the middle of District 4. The long kitchen counter and the large round table form the heart of the agency, as the cooking and coffee culture are part of the company's DNA.
Inspiring zones have been created for cooperative interaction: Stairs as multi-level benches and quiet seating niches overlooking the street.
The interior design expresses MRB's promise and credo: "Return on excitement", because those who inspire enthusiasm are rewarded with attention - this applies to communication just as much as to successful architecture. The spatial concept represents the agency's spirit of optimism. MRB comes to Zurich in the city's most creative district. The rough materials of the basic design were integrated and staged. The fixtures made of maritime pine plywood - also used worldwide as packaging material - can be understood as temporary settlement.

Photos: Gianni Baumann (Architecture), Zsigmond Toth (People)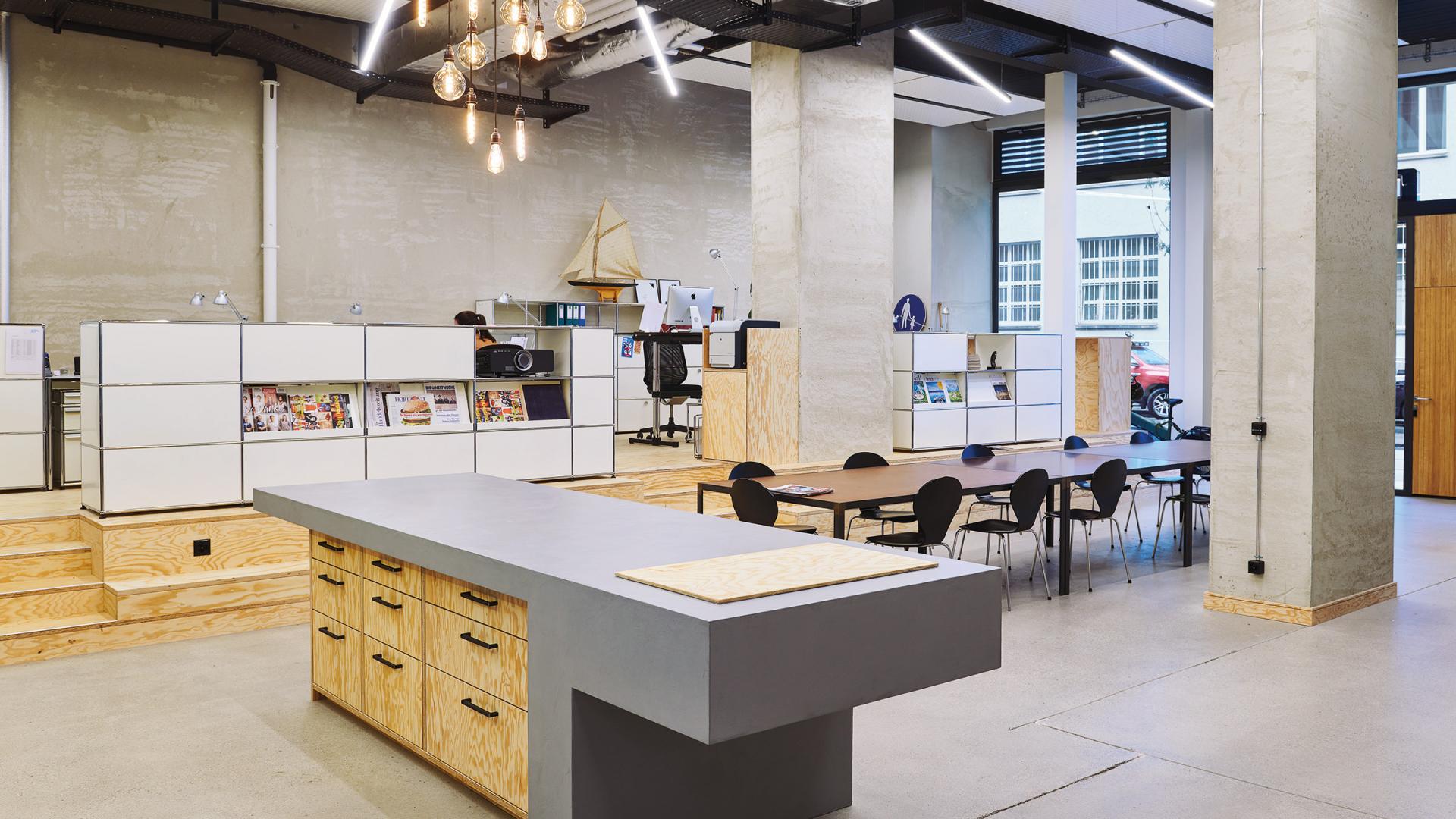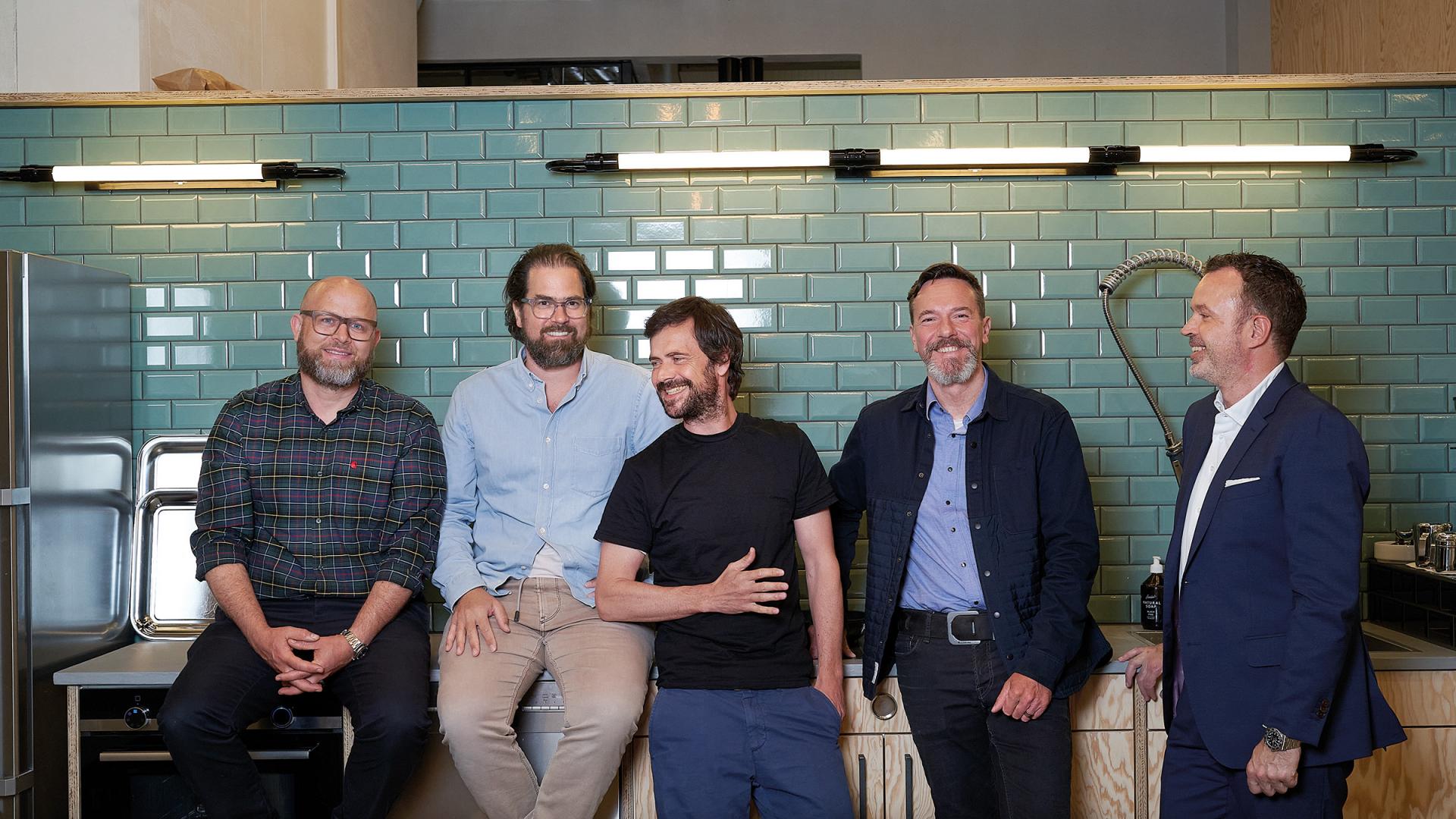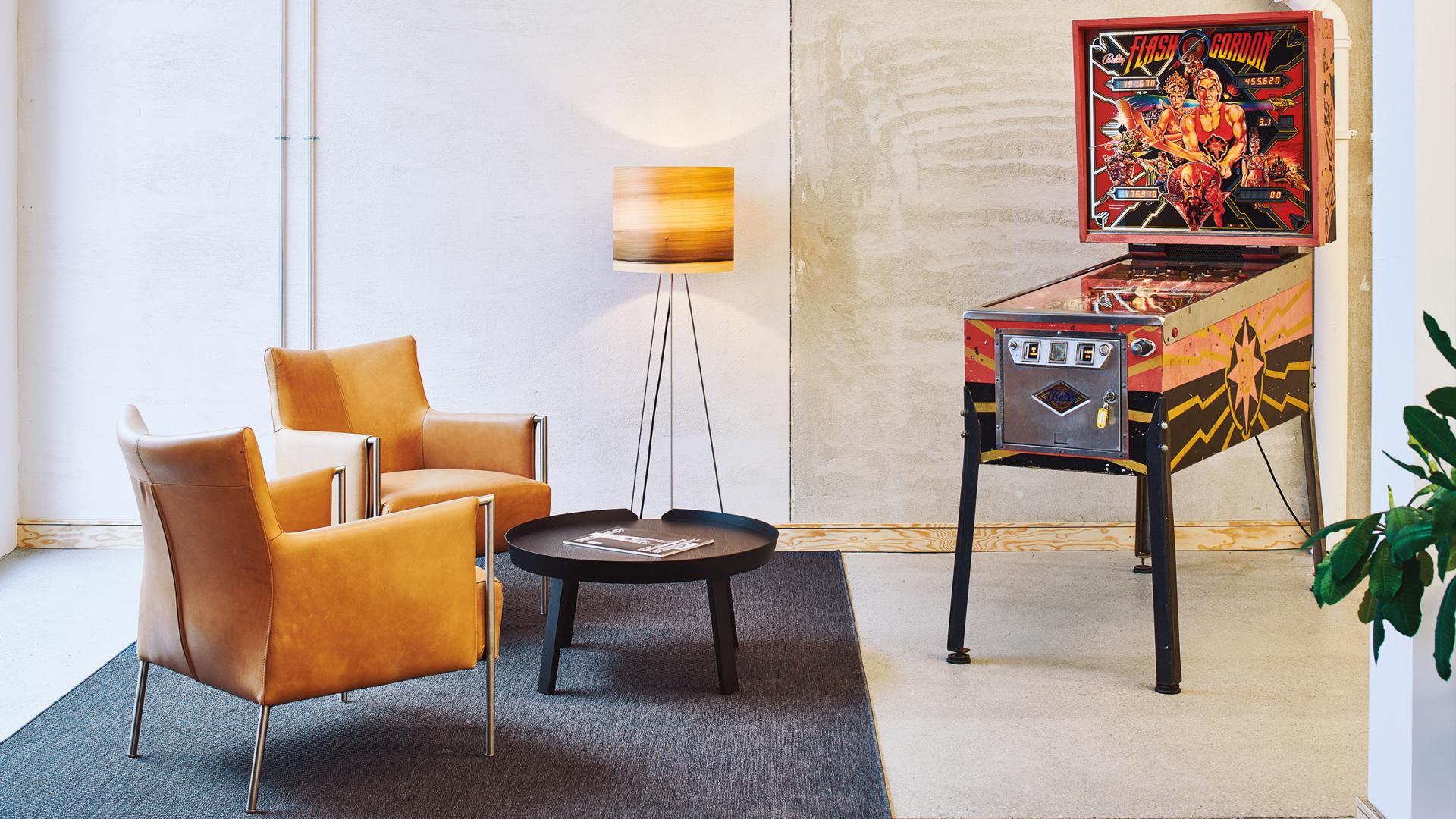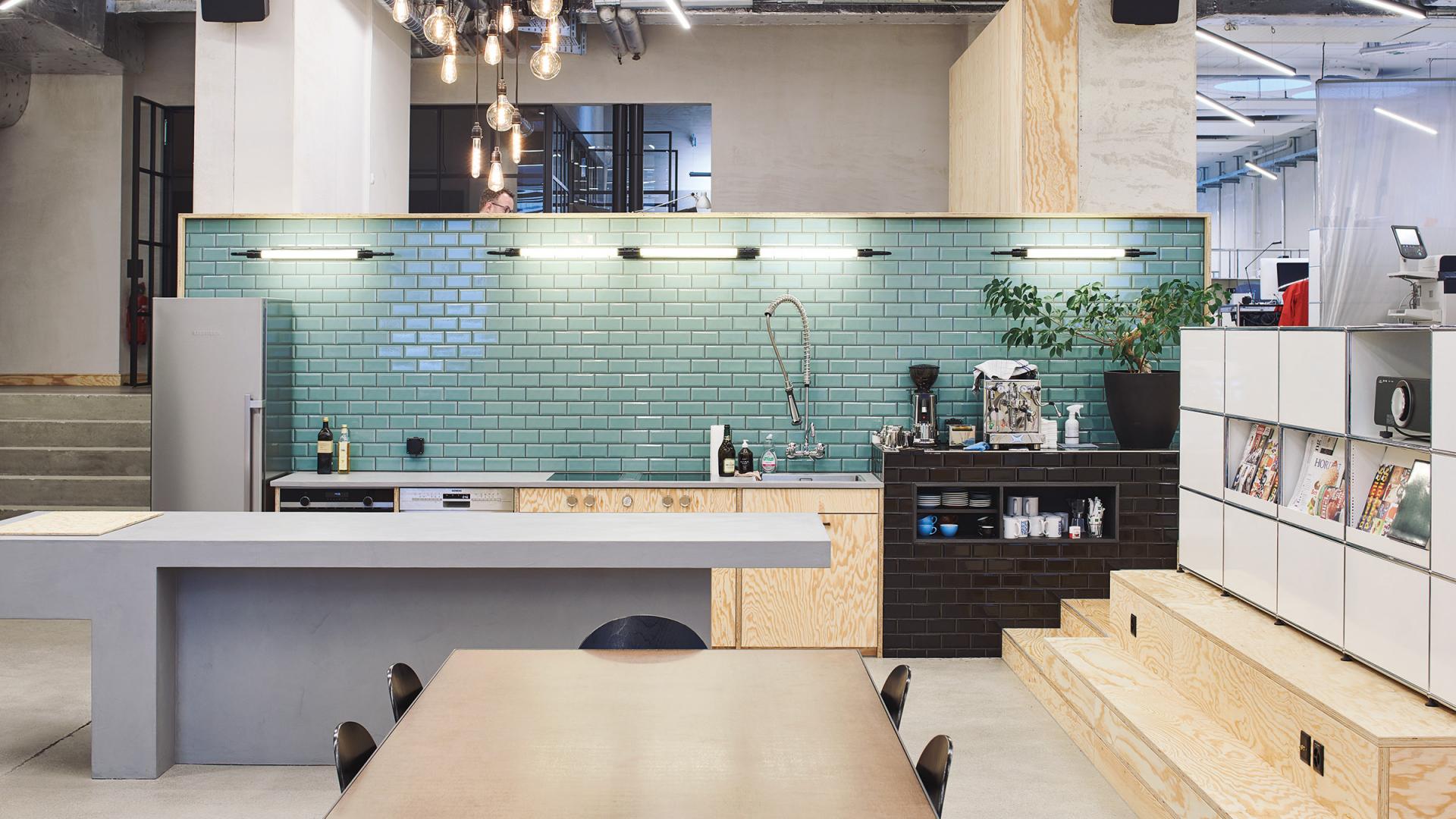 Temporary settlement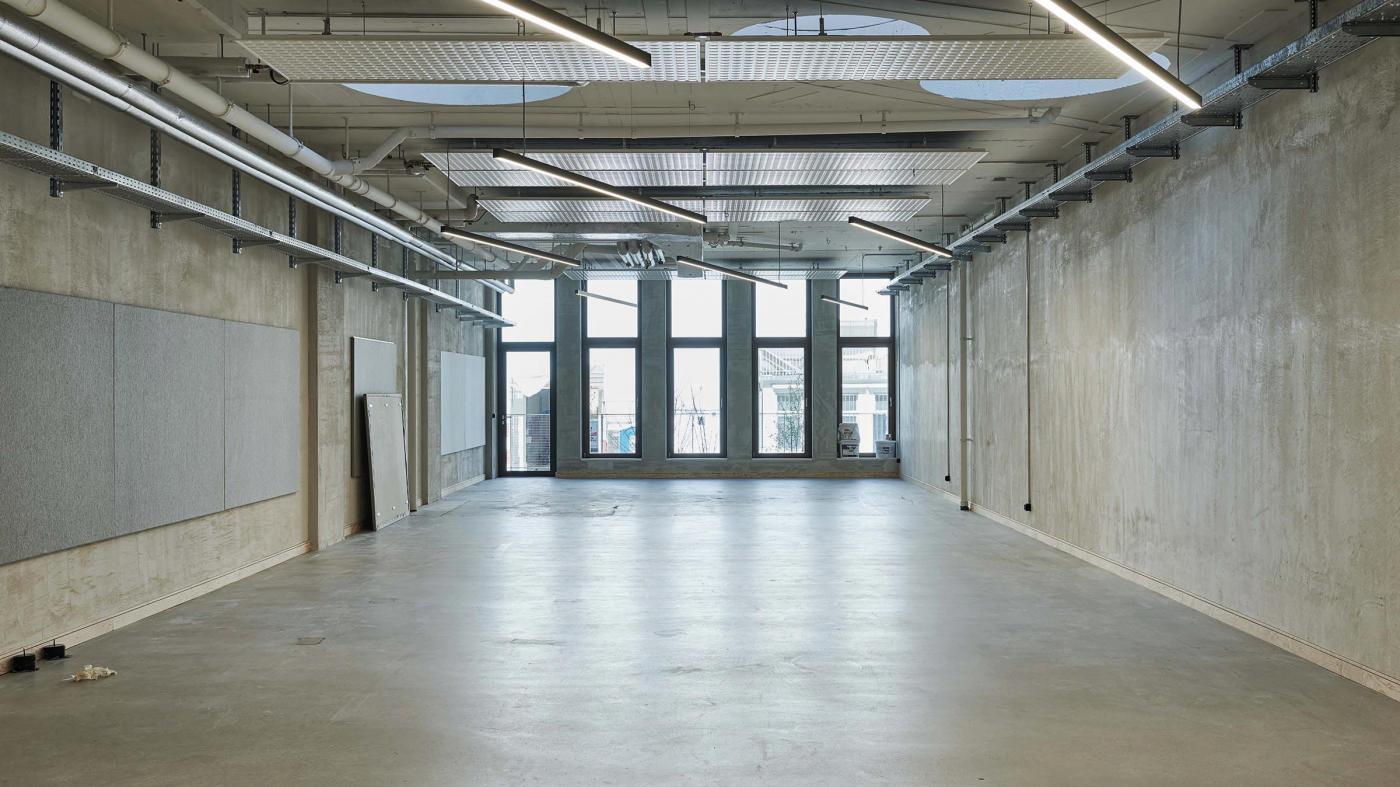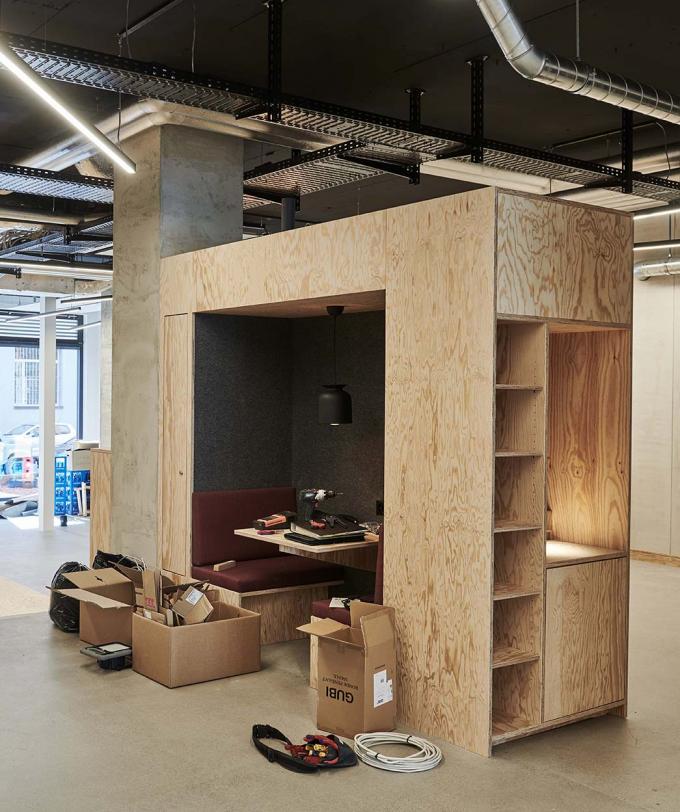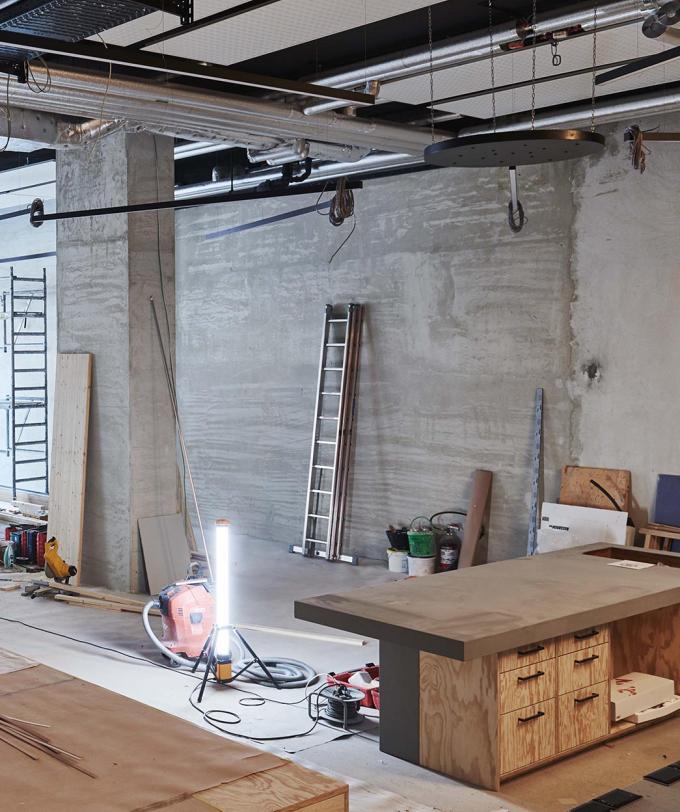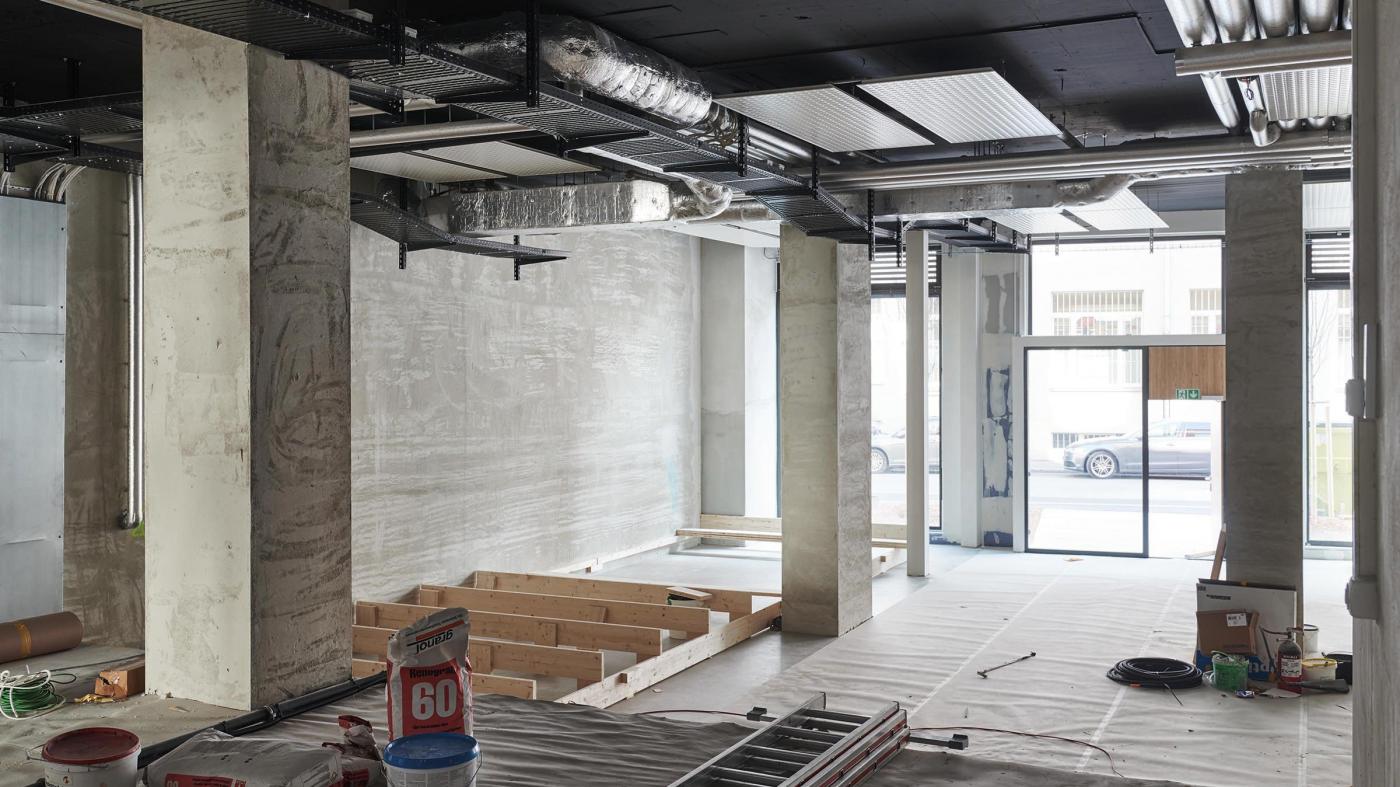 «From the beginning we were inspired by the charm of improvisation. Aroma has succeeded in creating the ideal setting for our new agency. This is the way I want to be perceived as a contemporary advertising agency.»