Aroma Creative
The world celebrates
Task
Celebration of the 175th anniversary with participants from all over the world.
Solution
Hybrid anniversary event with over 400 participants from around 30 branches.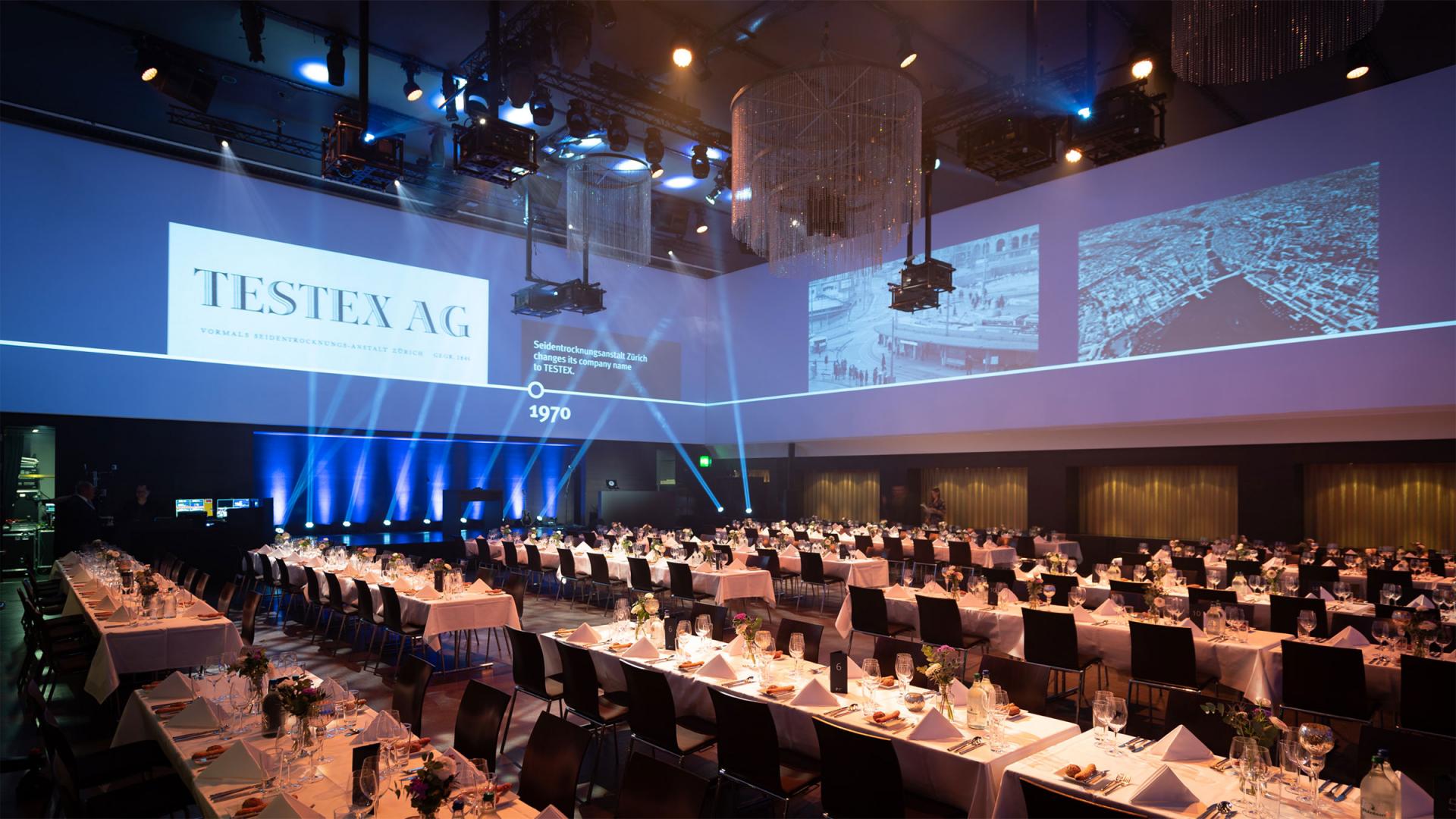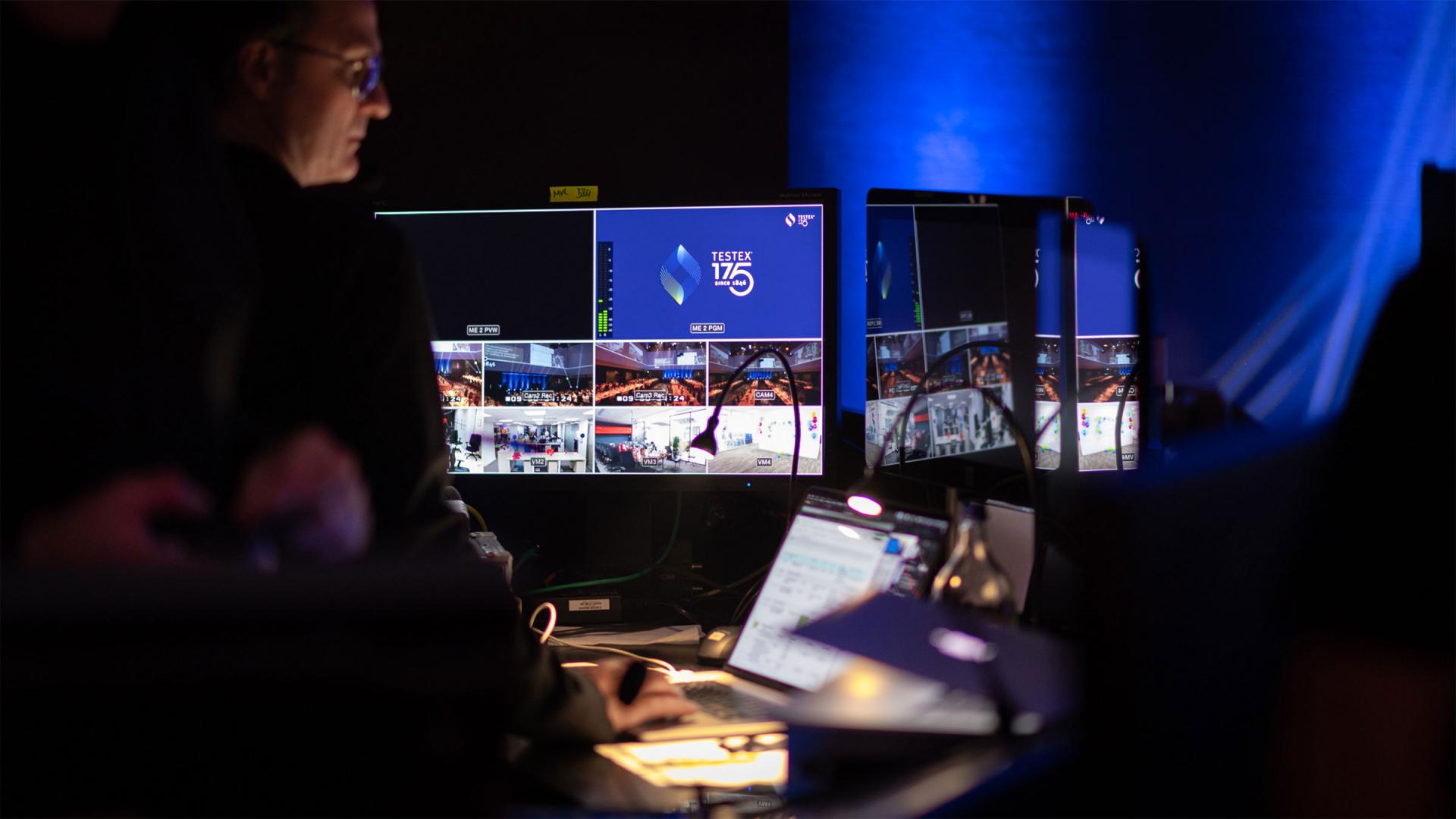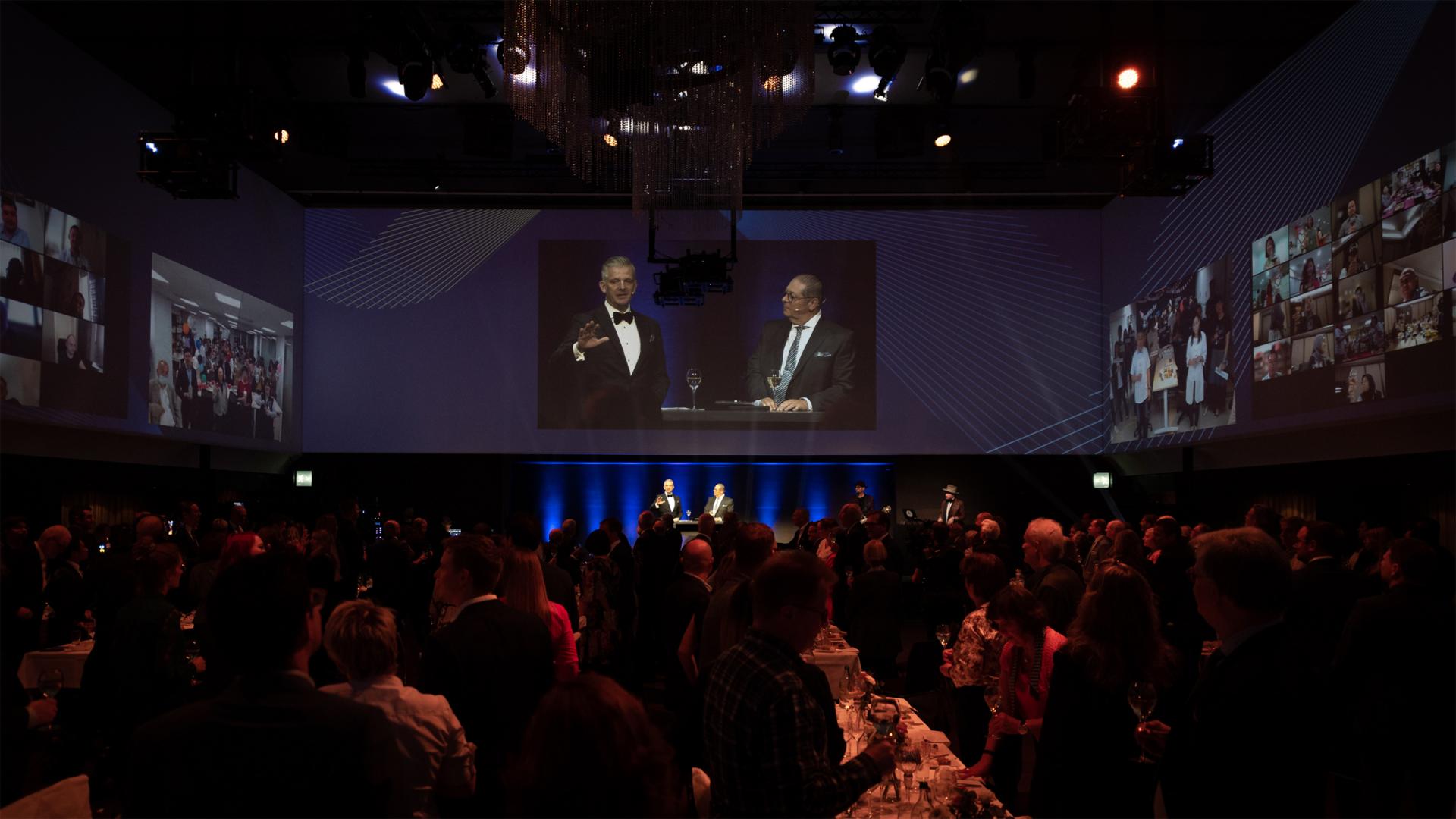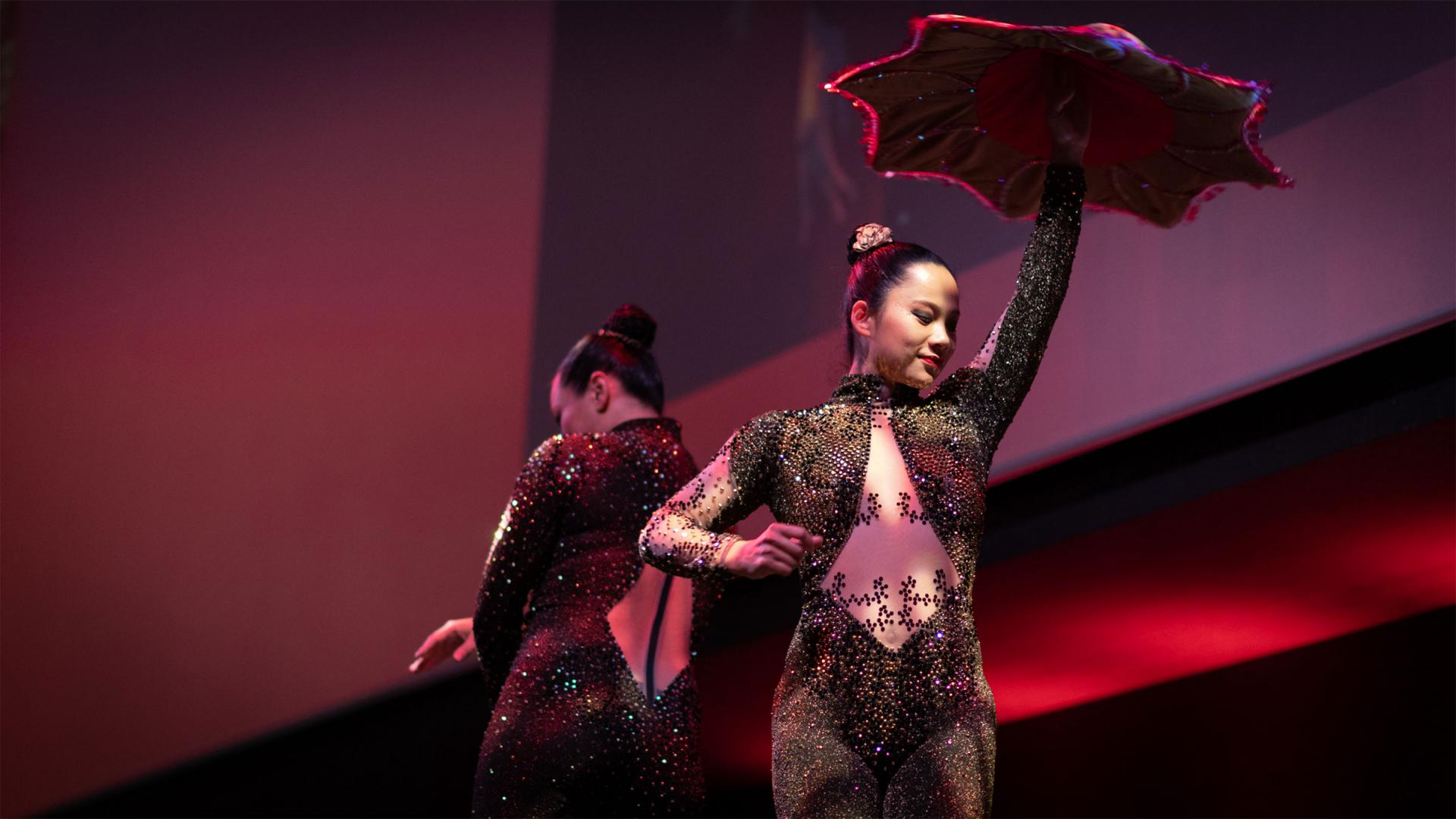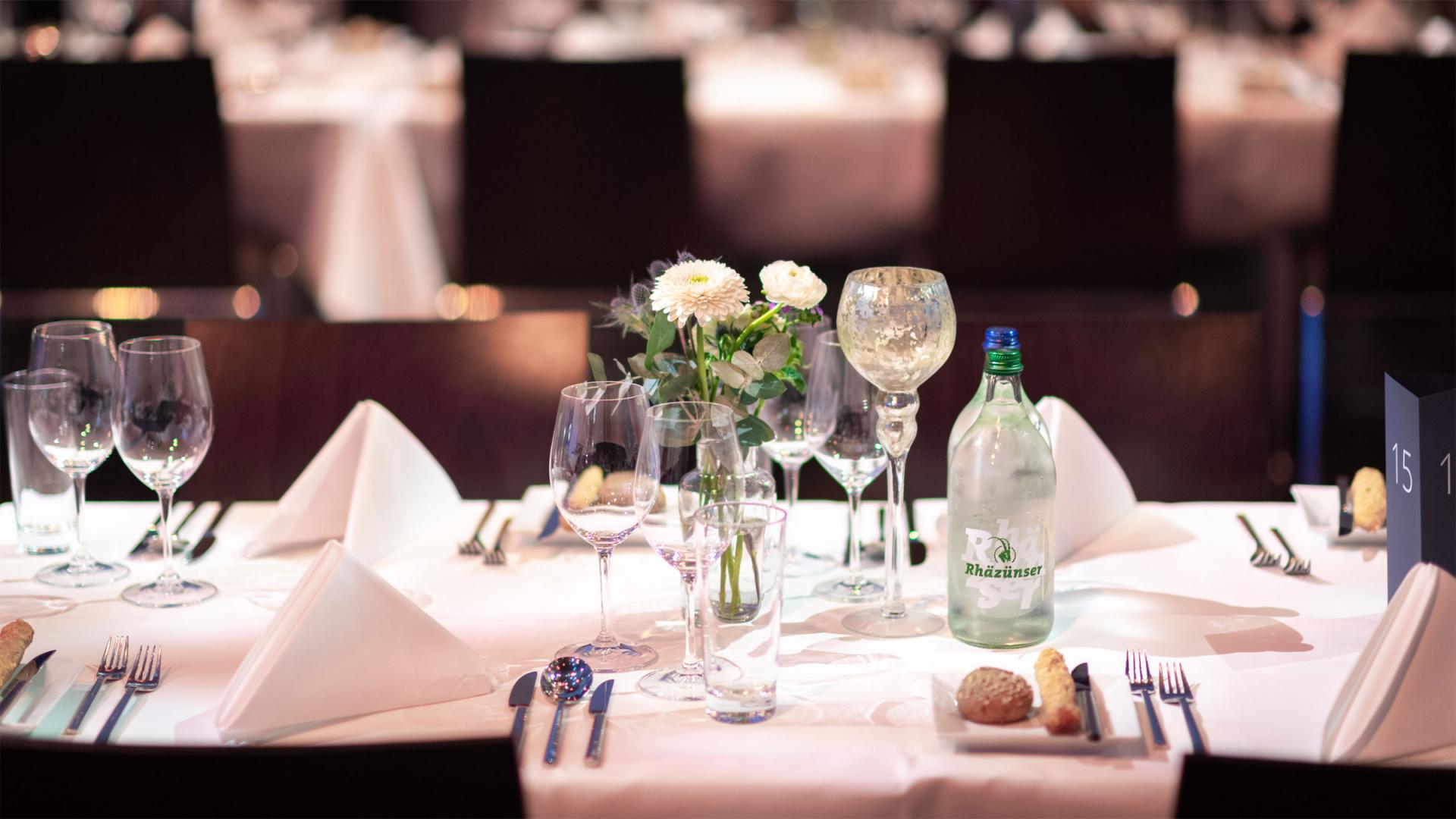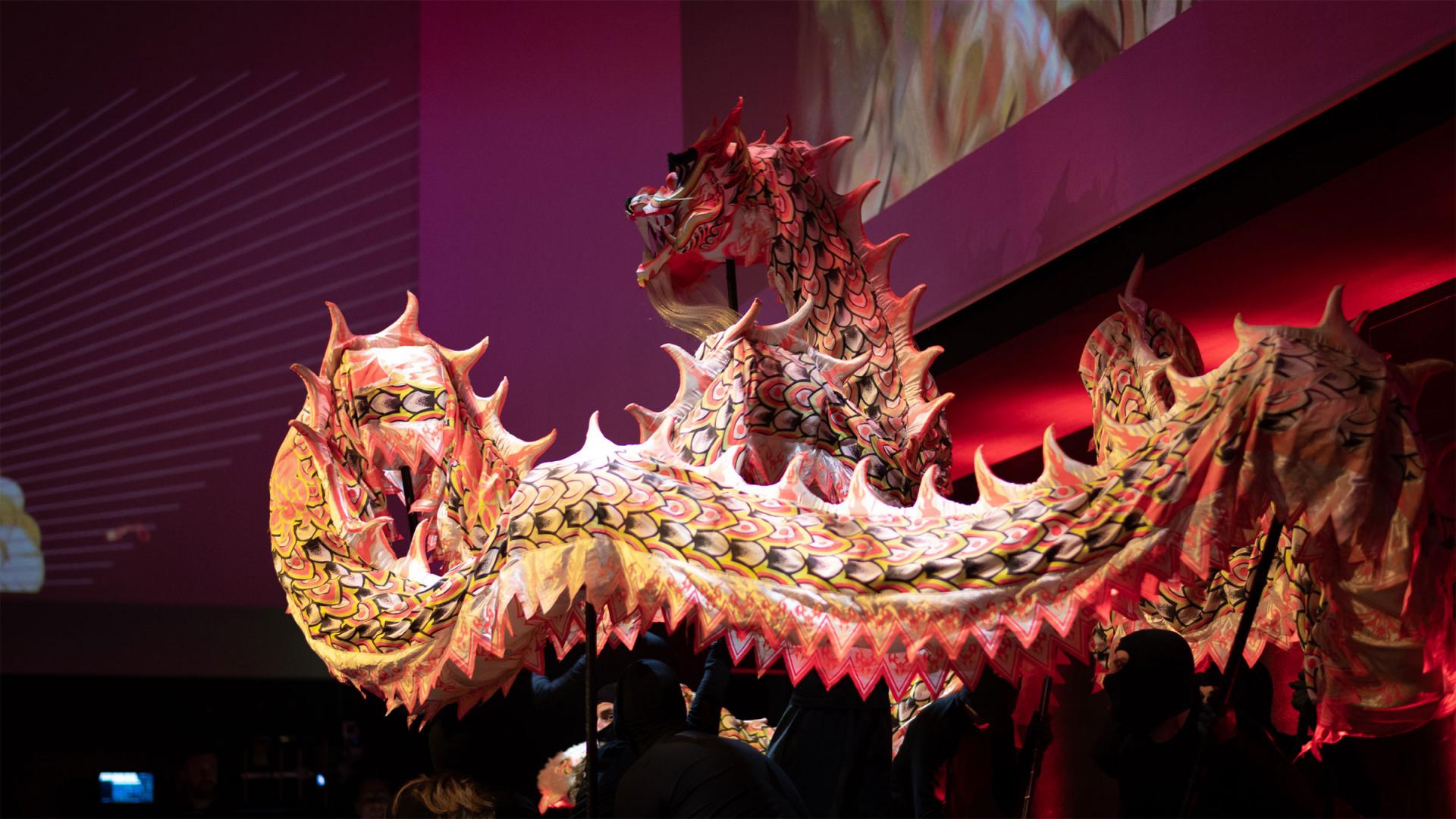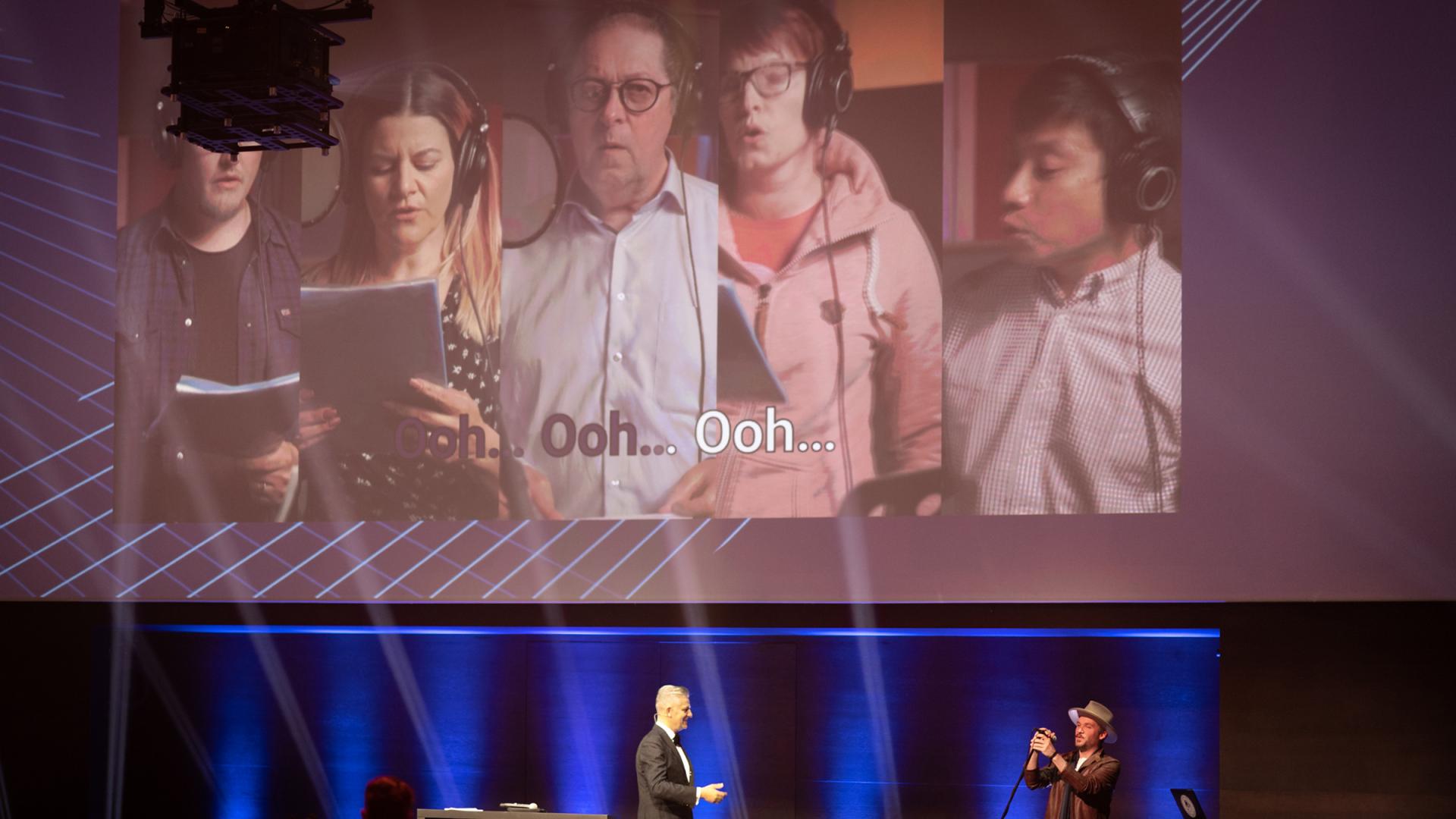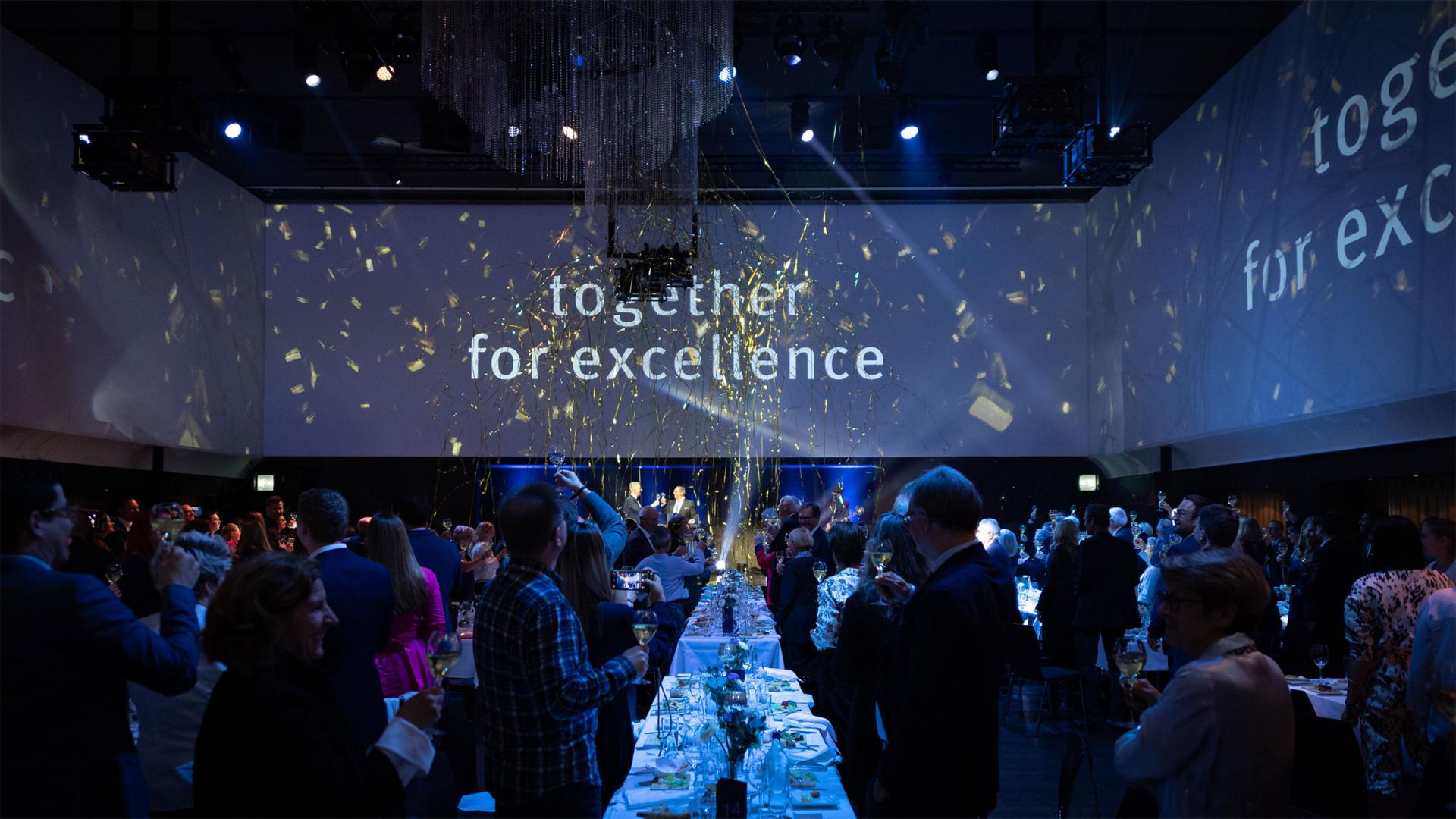 Global show stage
The Swiss testing and certification company with a focus on textile testing celebrates its 175th anniversary. From conception to implementation and event management, Aroma Creative is responsible for the hybrid anniversary event with over 400 participants from around 30 subsidiaries worldwide.
Together with the organising committee, Aroma Creative developed the event parameters in a workshop. "The parameters are a binding compass to ensure that the entire development process is always target-oriented and efficient," says Michael Hollstein, Creative Director. With the motto "Together for Excellence", the hybrid event will be a unique and connecting experience for the 250-strong audience in Zurich and the online participants worldwide.
To prepare the guests from all over the world for the joint event, the creative team developed the anniversary logo and an exclusive, multi-level invitation mailing.
During the approximately one-hour live show, all locations participate and interact with each other. The show will be broadcast live on the large 360° screens so that the global crowd of guests in Zurich can experience the full impact of the event. In addition to a variety of cultural contributions from all over the world, a specially composed TESTEX song will be sung simultaneously by all participants as the climax. Afterwards, the locations will organise their celebrations individually, depending on local time: whether as a culinary journey through the countries, a karaoke event or a staff party.
MAILING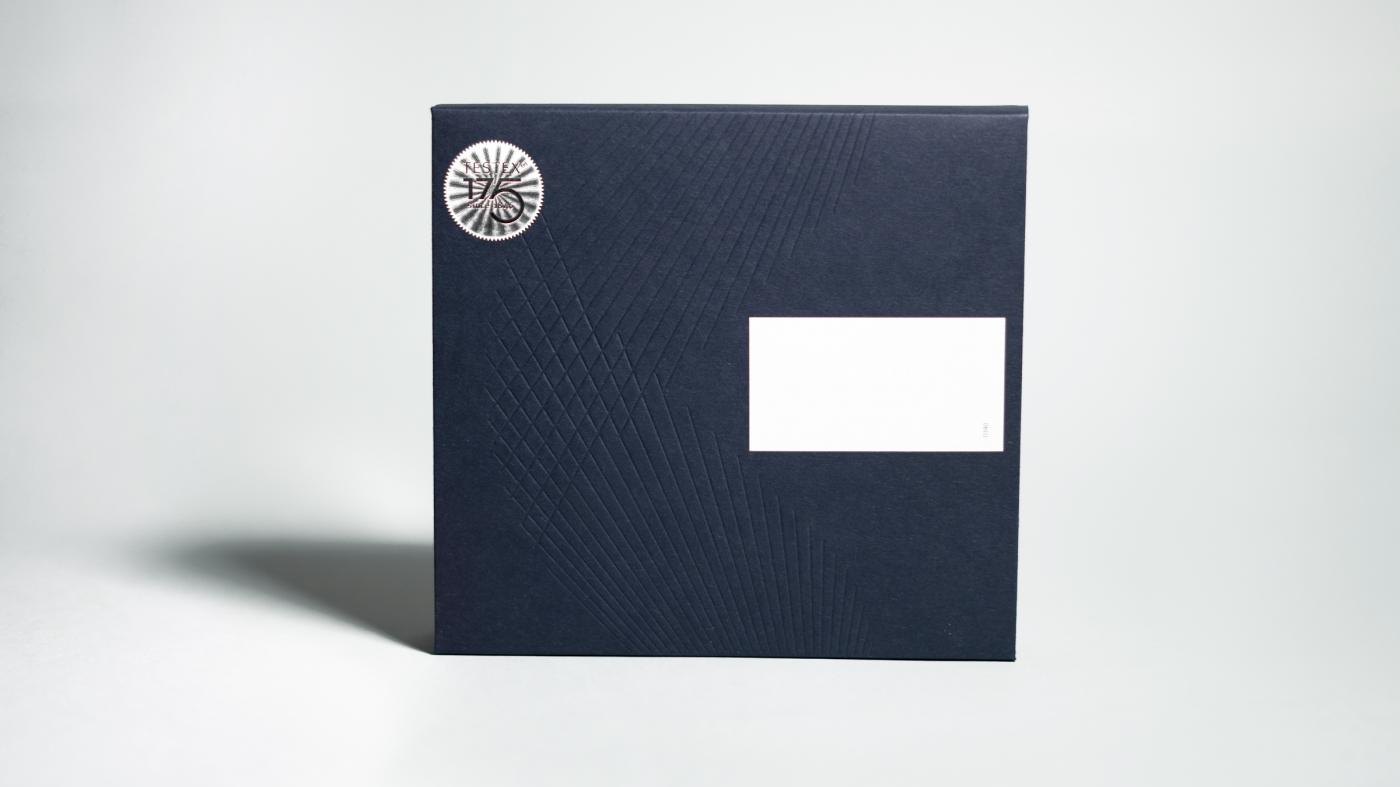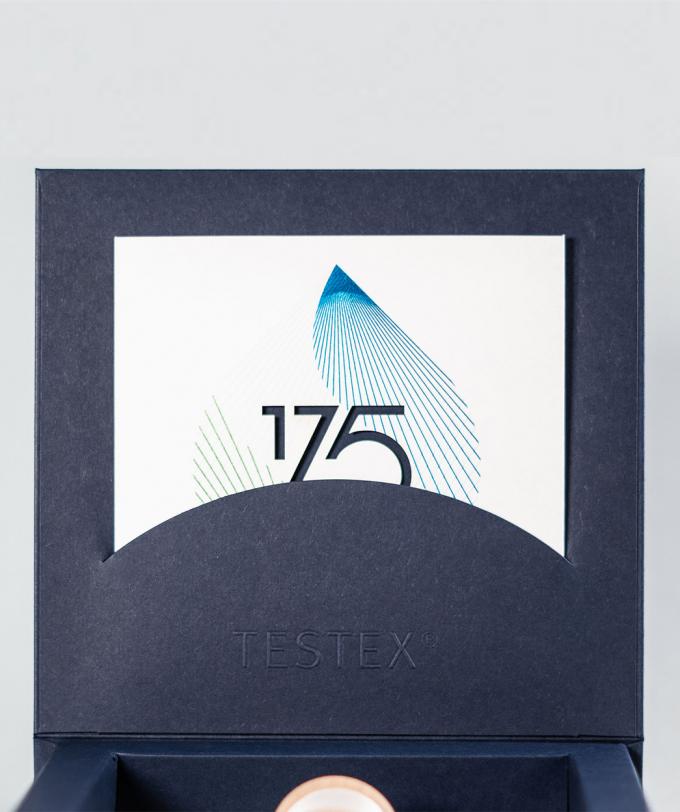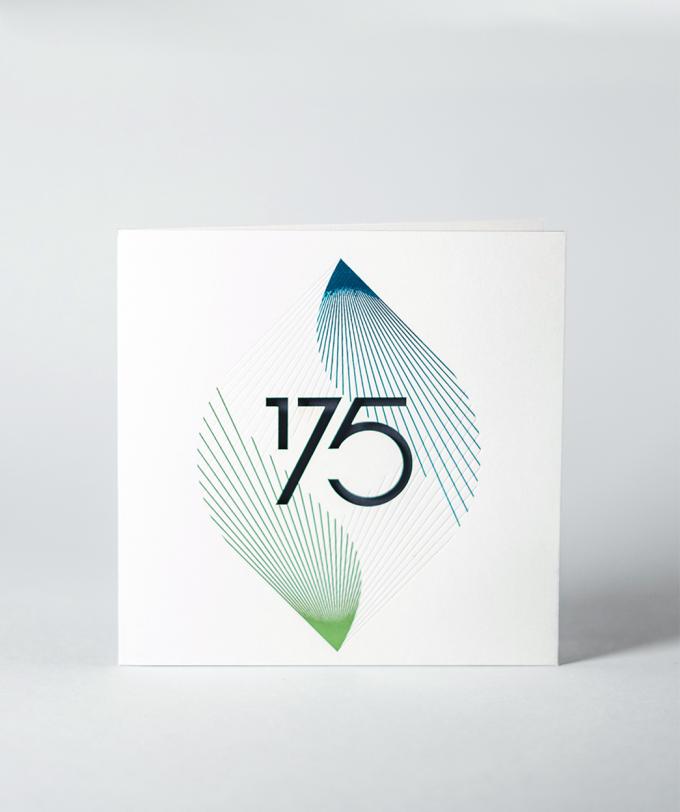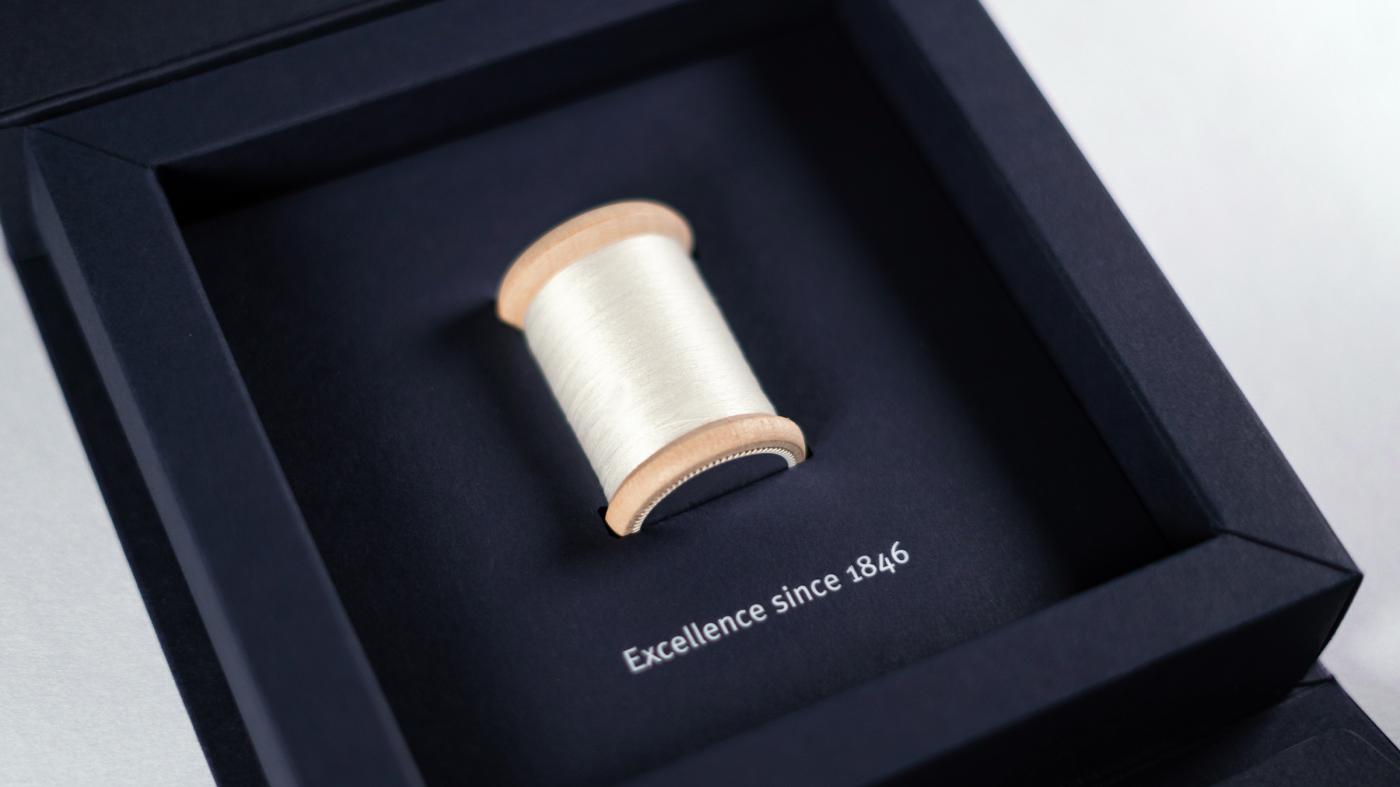 Development process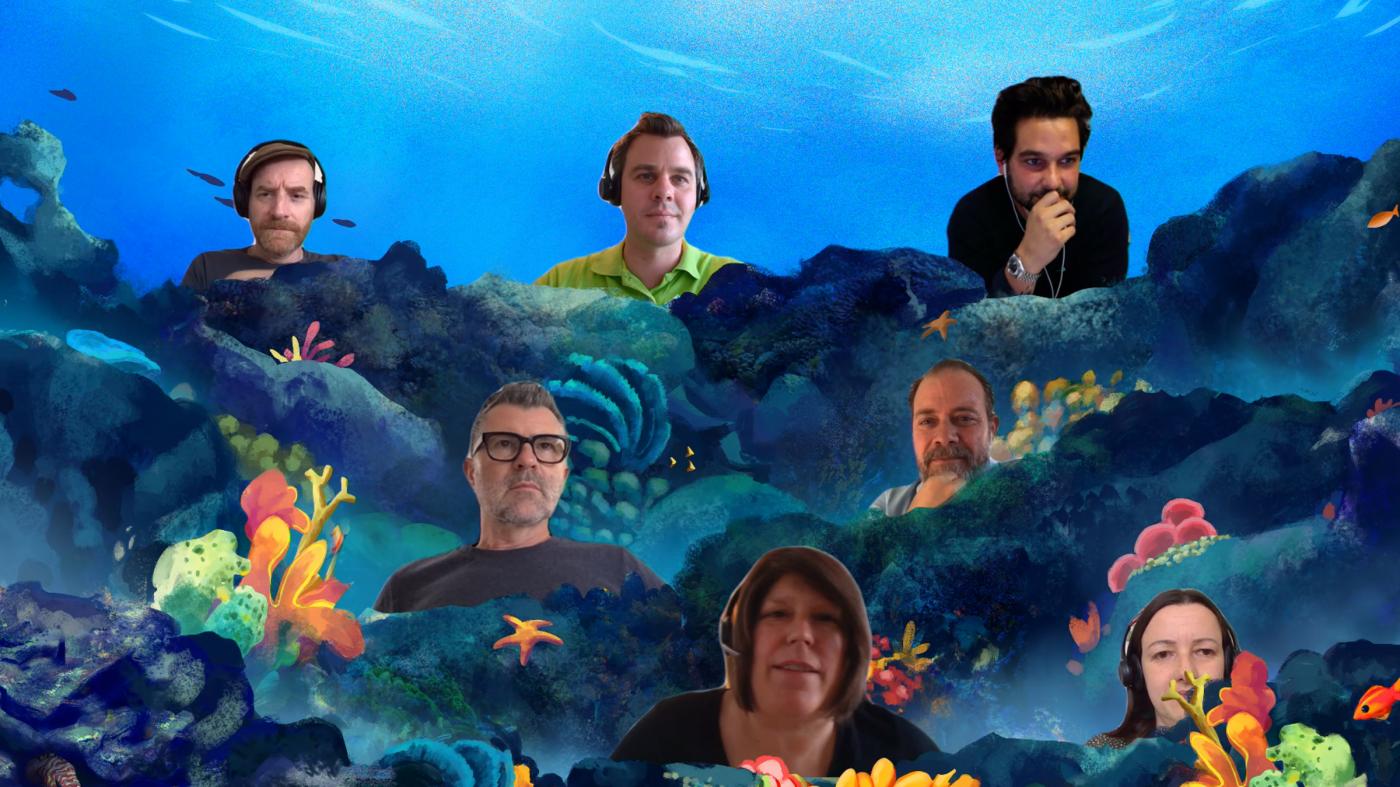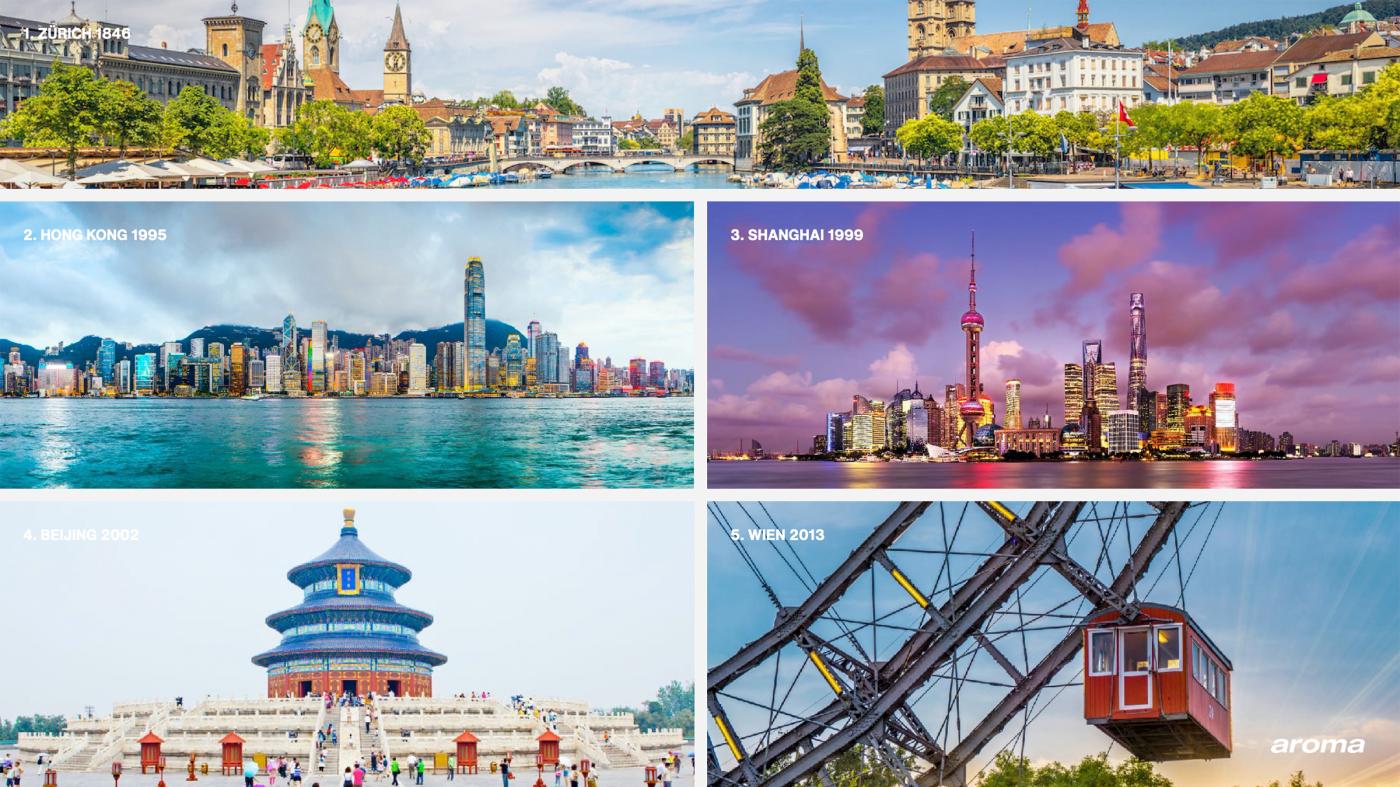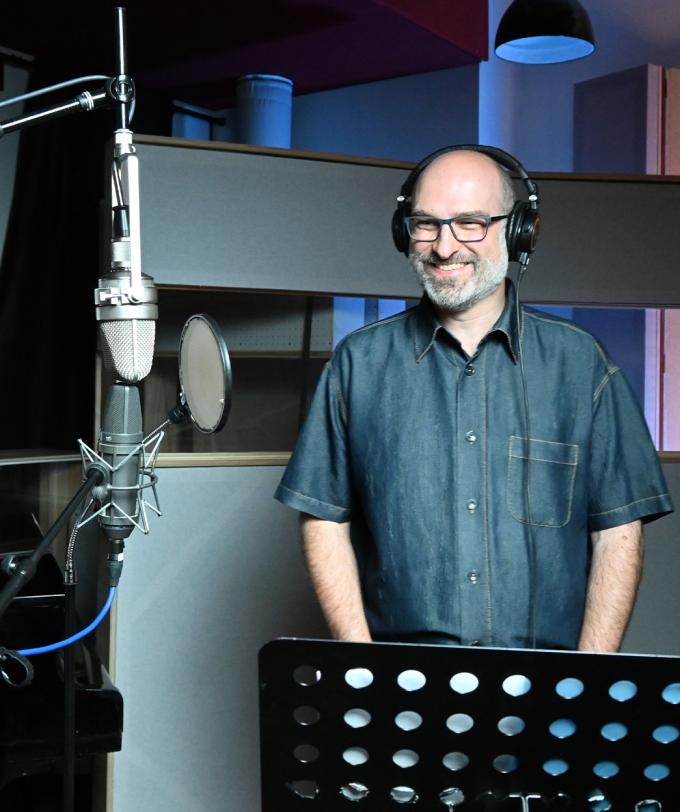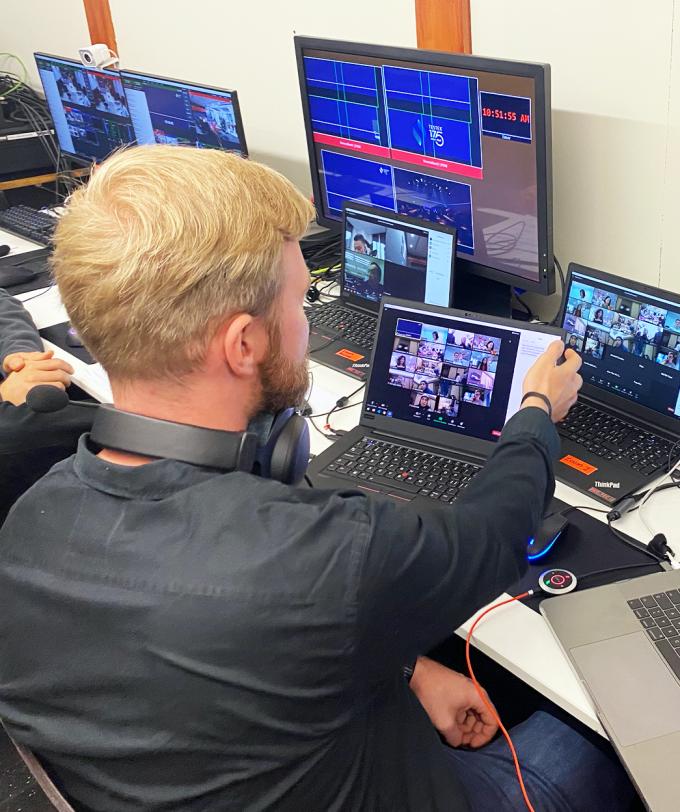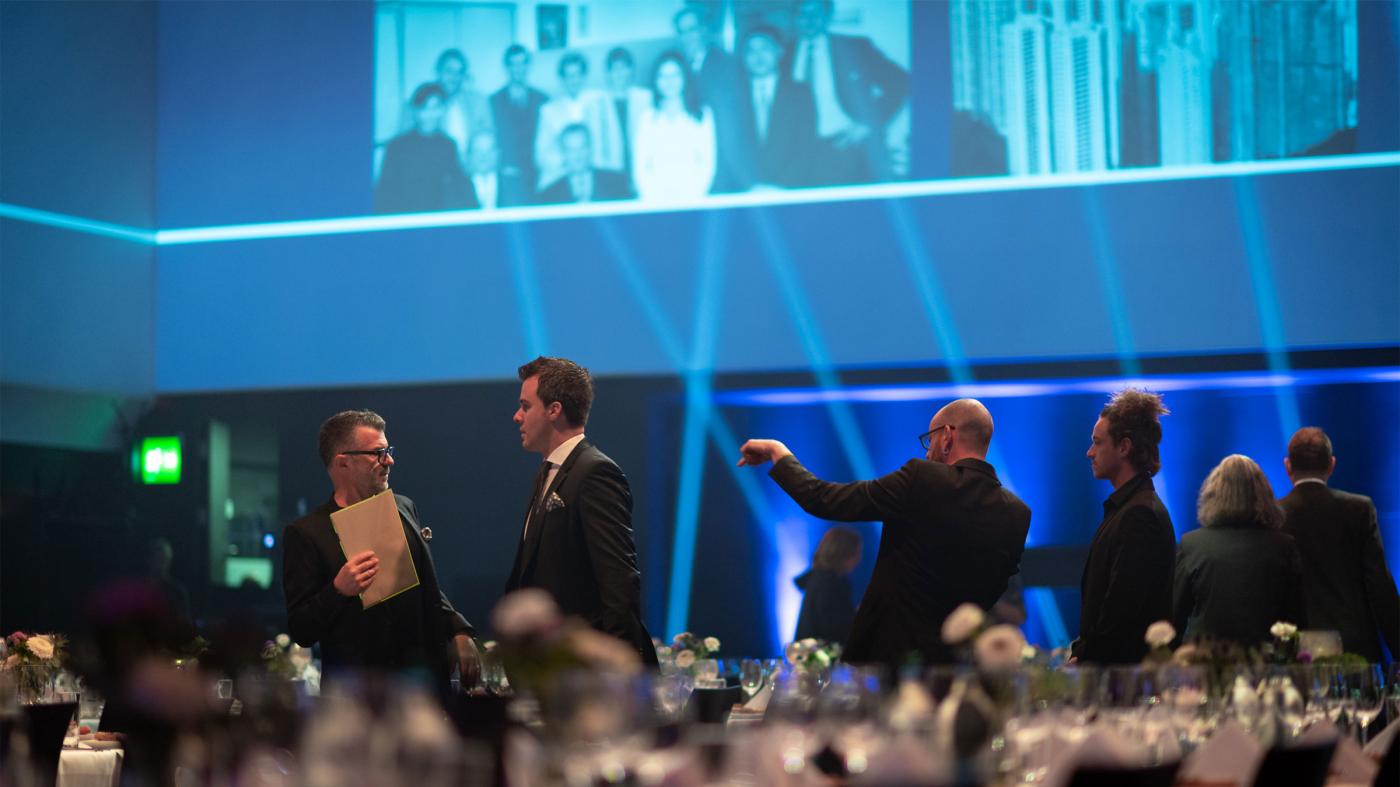 «With Aroma, we have a partner who understands the complex requirements of a global, hybrid life-streaming event. Aroma has created the conditions that make celebrating together with our employees and the emotional experience of the anniversary a lasting experience.»