Customer
Trauffer Switzerland
Task
Design and implementation of the first visitor centre at the company headquarters.
Solution
An immersive experience for young and old, where innovation meets tradition.
DISCOVER THE CHILDREN'S DREAM FACTORY
The iconic wooden cow with the red spots comes from Hofstetten near Brienz. Each piece is unique and lovingly handmade. The original Trauffer cows and many other wooden toys are finally getting the stage they deserve: The Trauffer family wants to give interested visitors young and old an unforgettable look behind the scenes and has commissioned Aroma Creative with the conception and implementation of its own world of experience.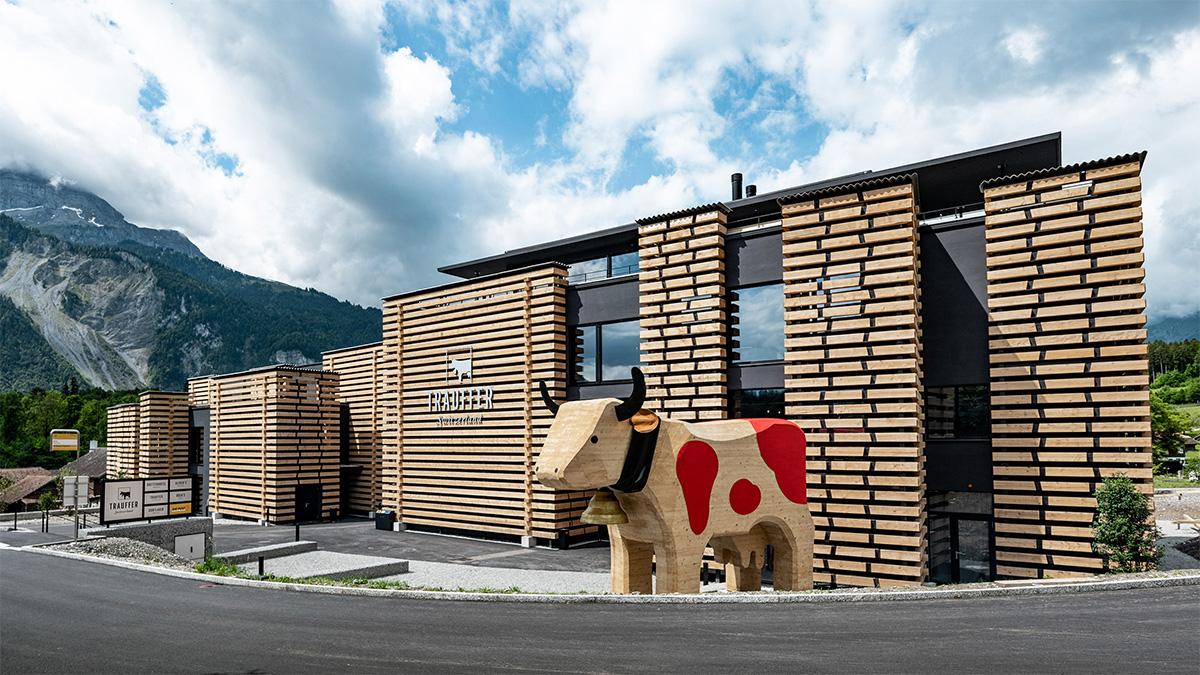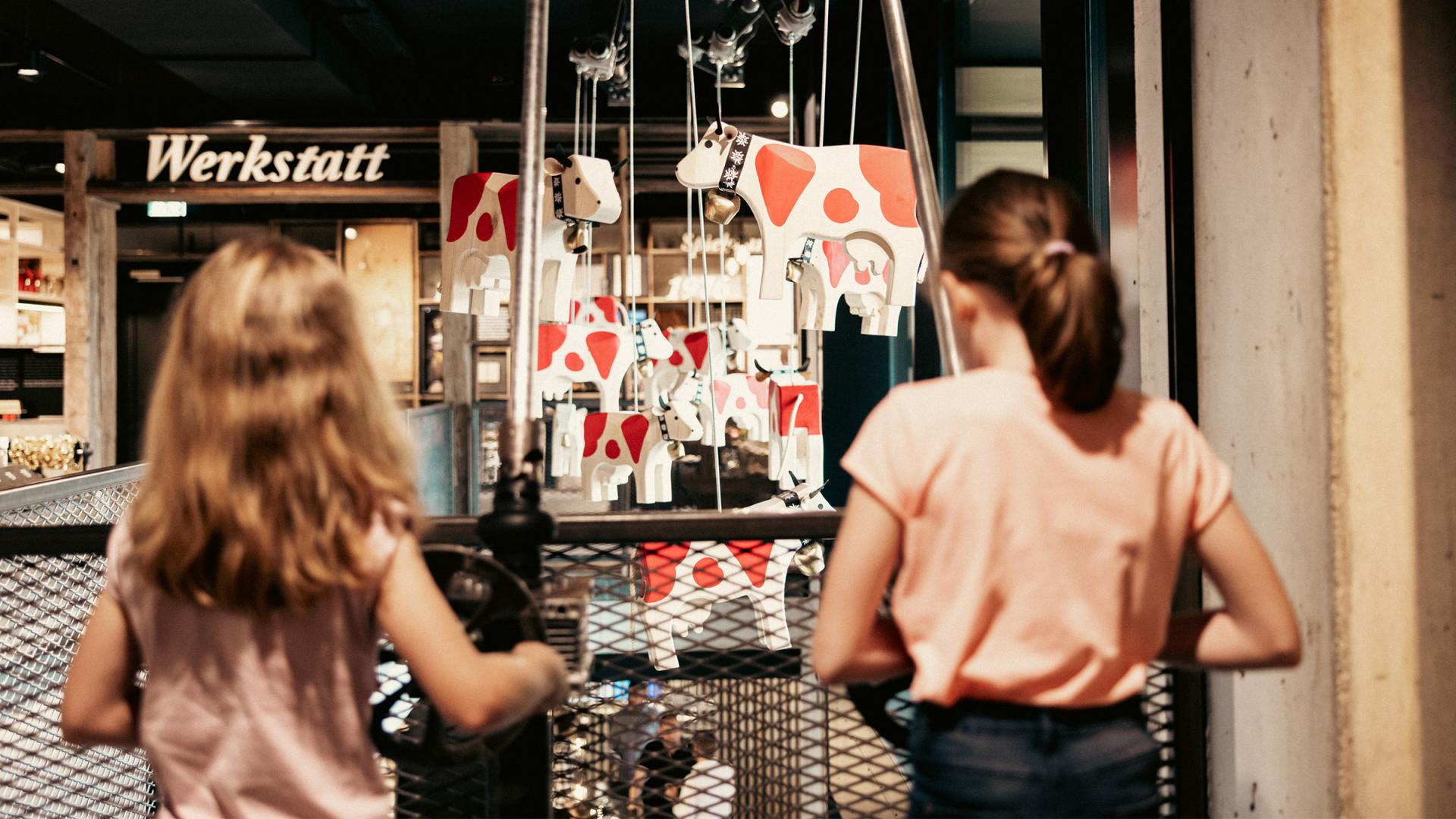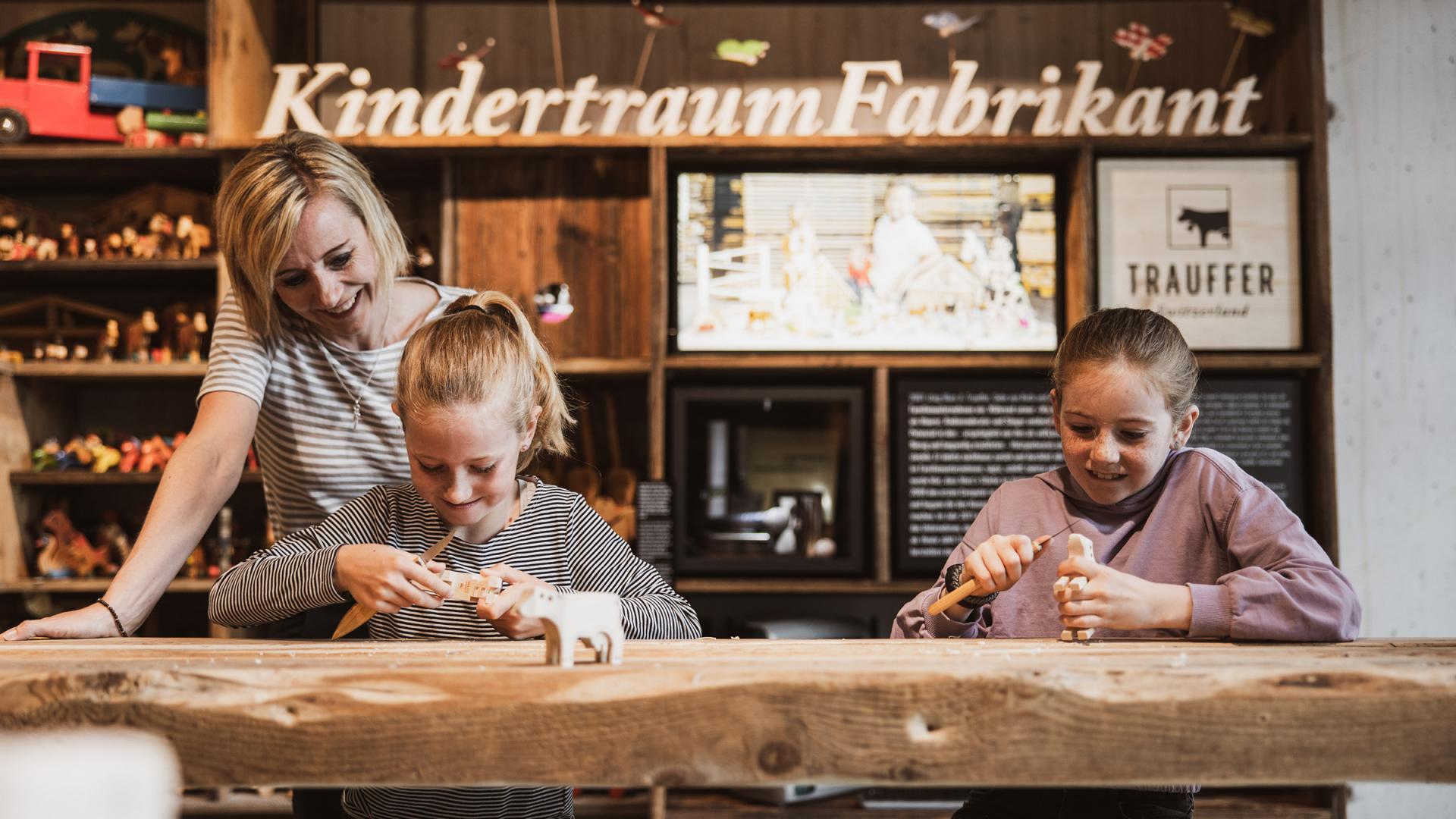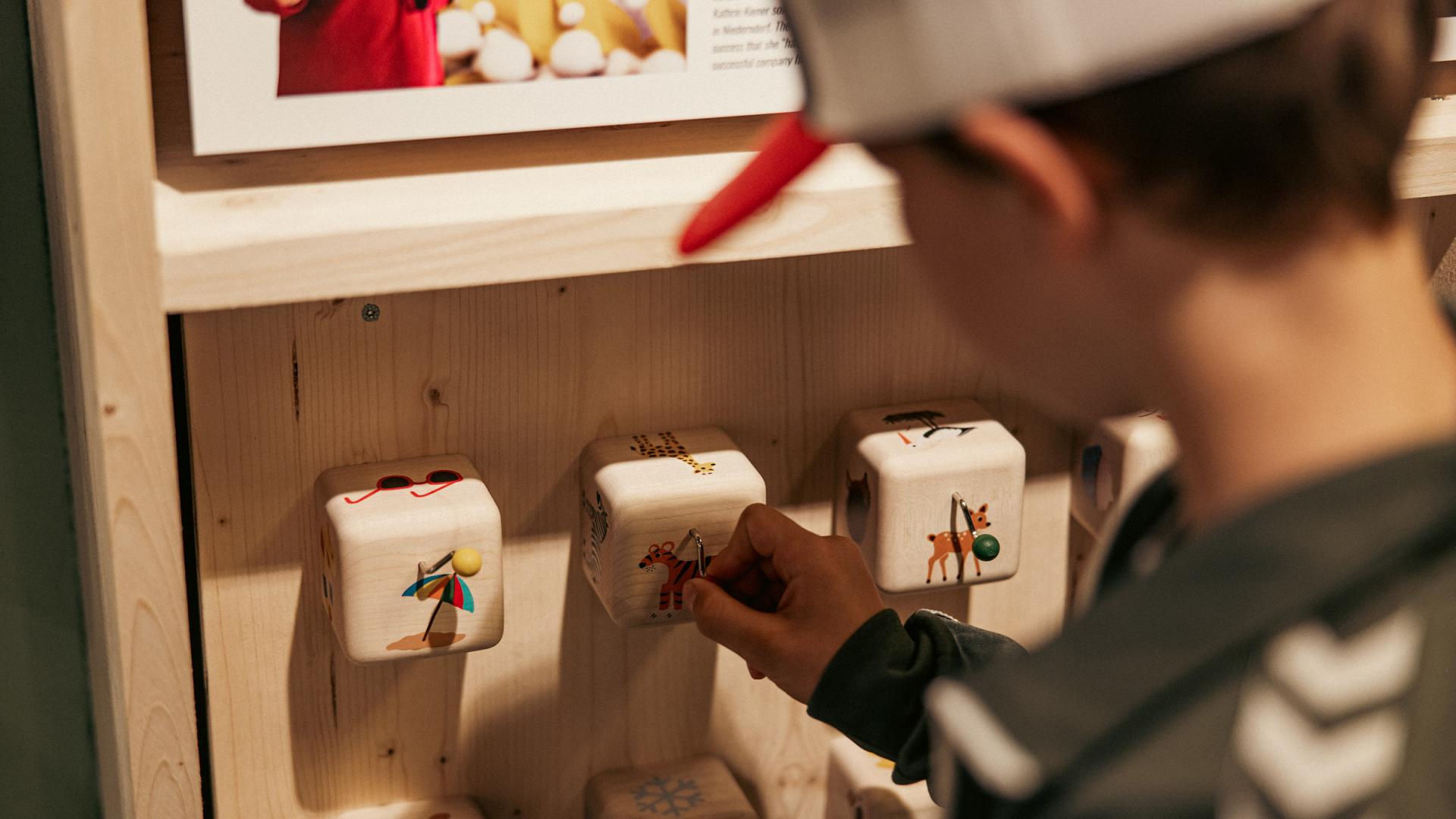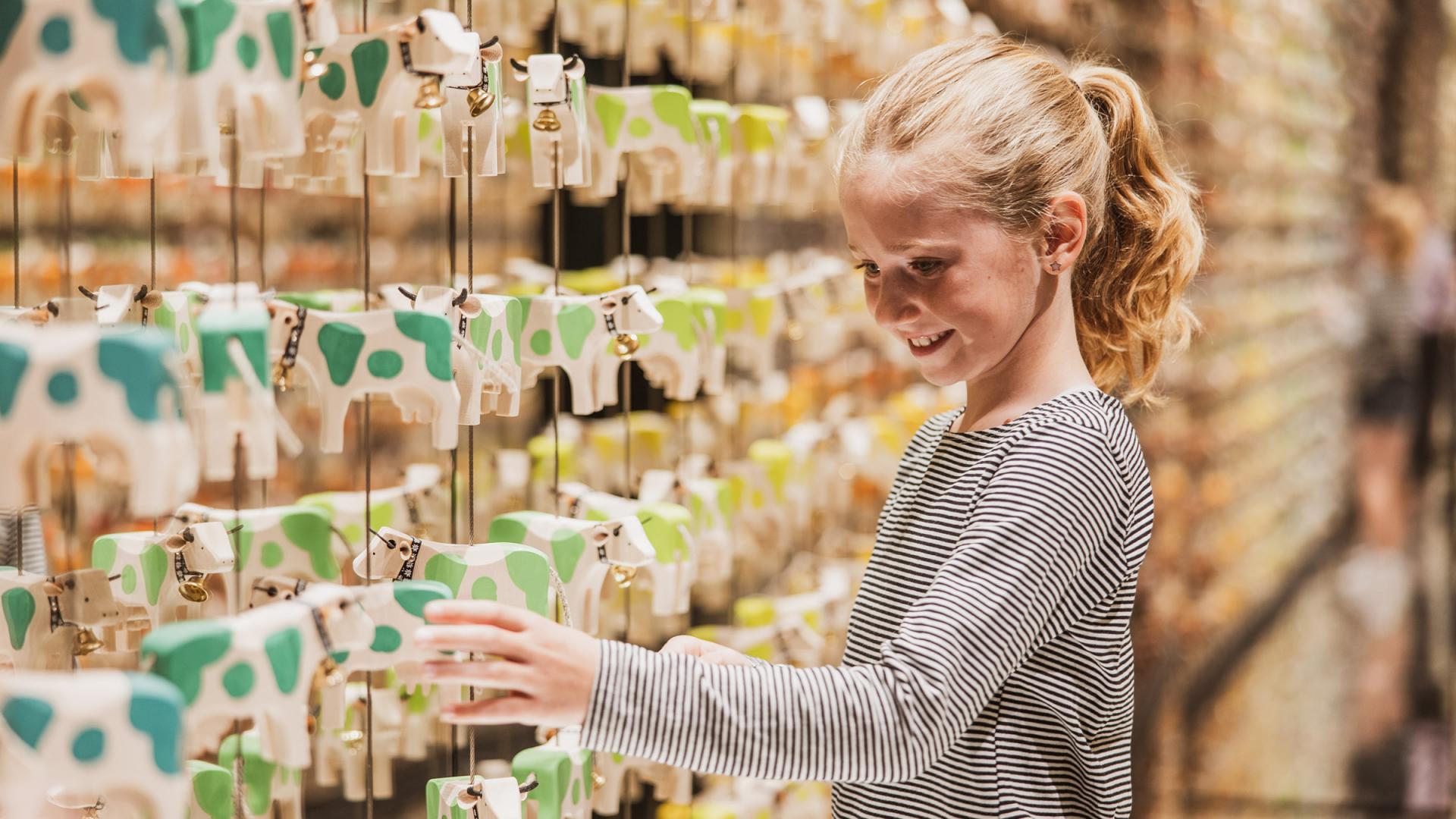 SPATIAL NARRATION
"Attractive from the outside, immersive from the inside" is how Michael Hollstein, Creative Director Concept and Strategy Aroma, describes the world of experience: "It is a place with great regional ties, where traditions are lived and innovative entrepreneurial spirit meets beautiful old craftsmanship. There is a lot to discover; interactive and playful moments as well as exciting insights into the history of the region and the life and work of the Trauffer family over three generations."
A project in close collaboration with the teams of Aroma Architecture and Productions, photography Adrian Bretscher and Aroma.
MAKING OF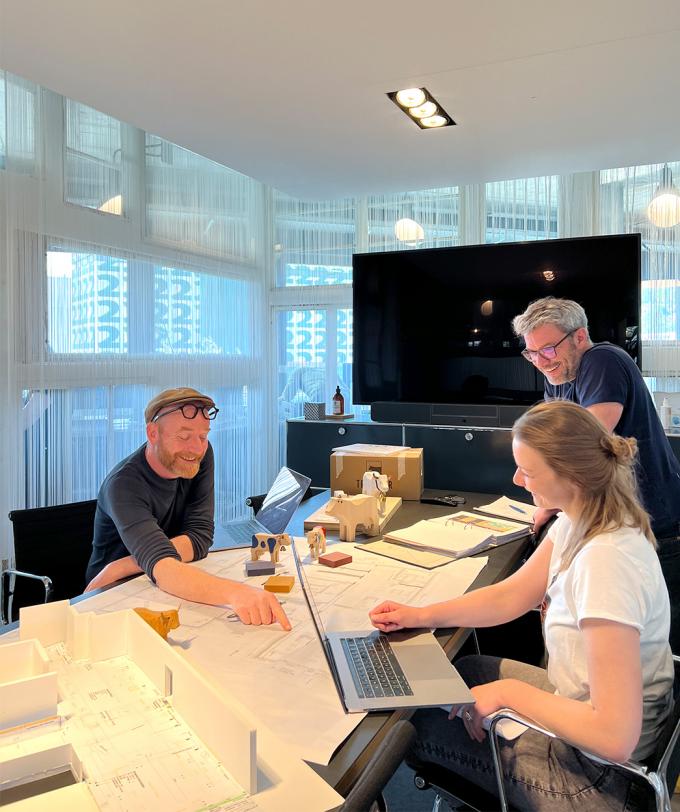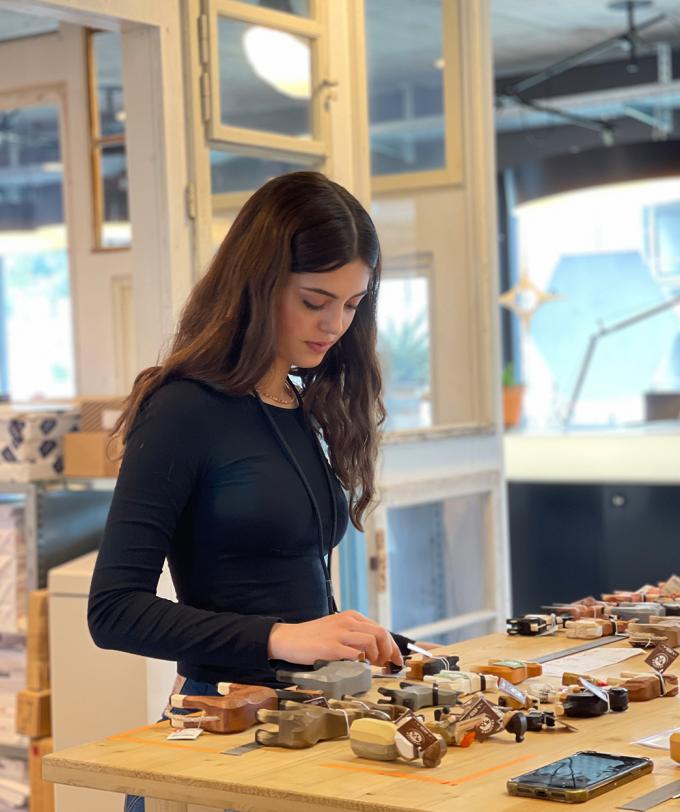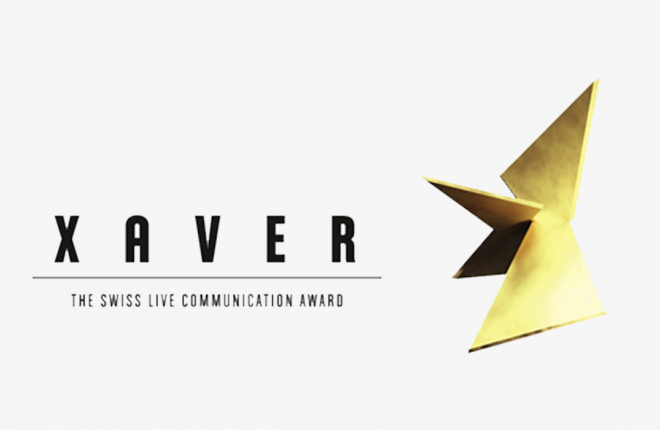 Xaver Award 2023
Gold Best Brandworlds & Temporary Installations and Exhibitions und Publikumspreis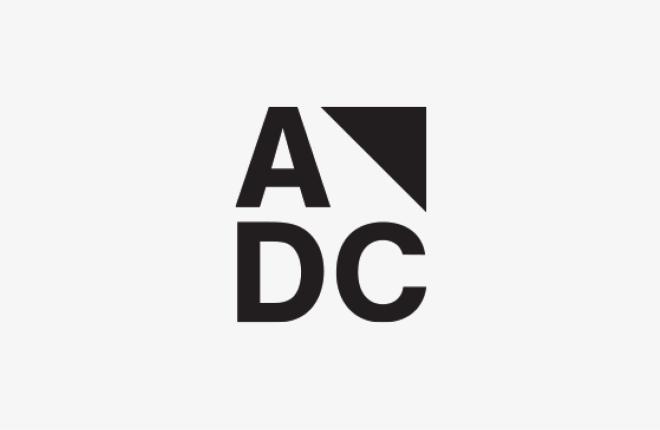 ADC 2023
Shortlist Promotion & Spatial Experience | Exhibitions