Customer
Founders Vanessa & Matthias Kammermann
Task
Development of brand identity and communication media, scenography, spatial branding
Solution
Room for Illusions with WOW effects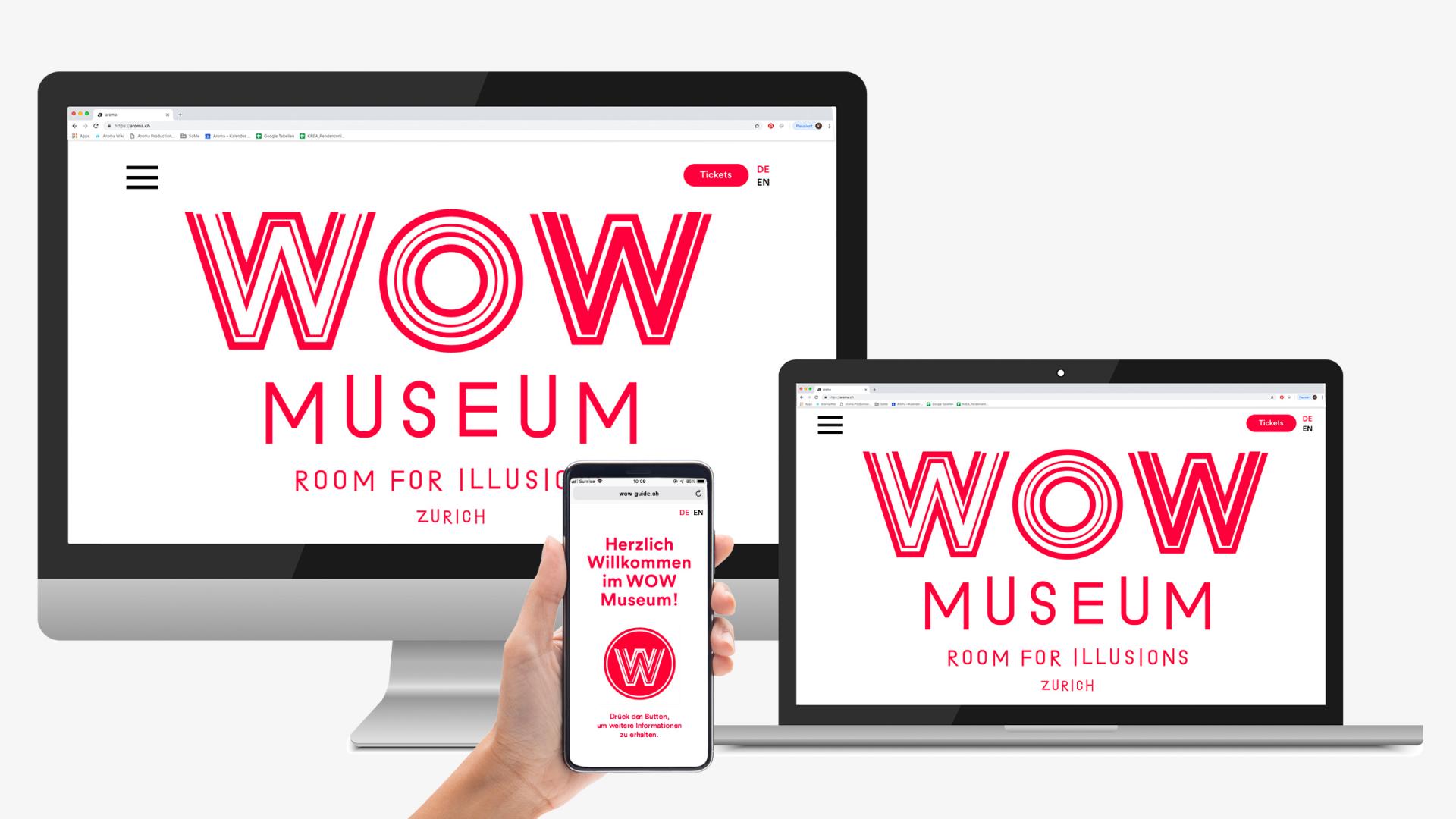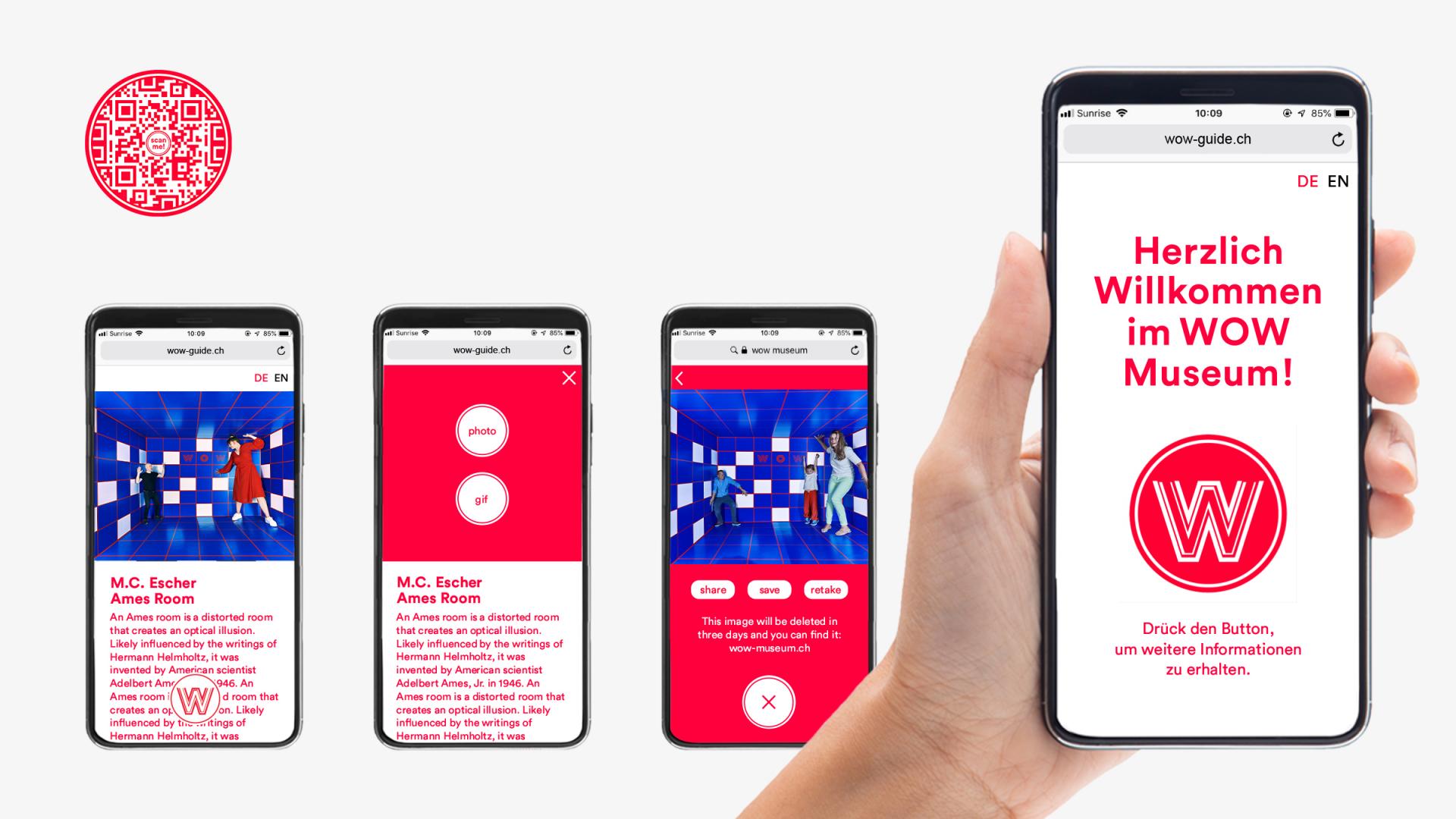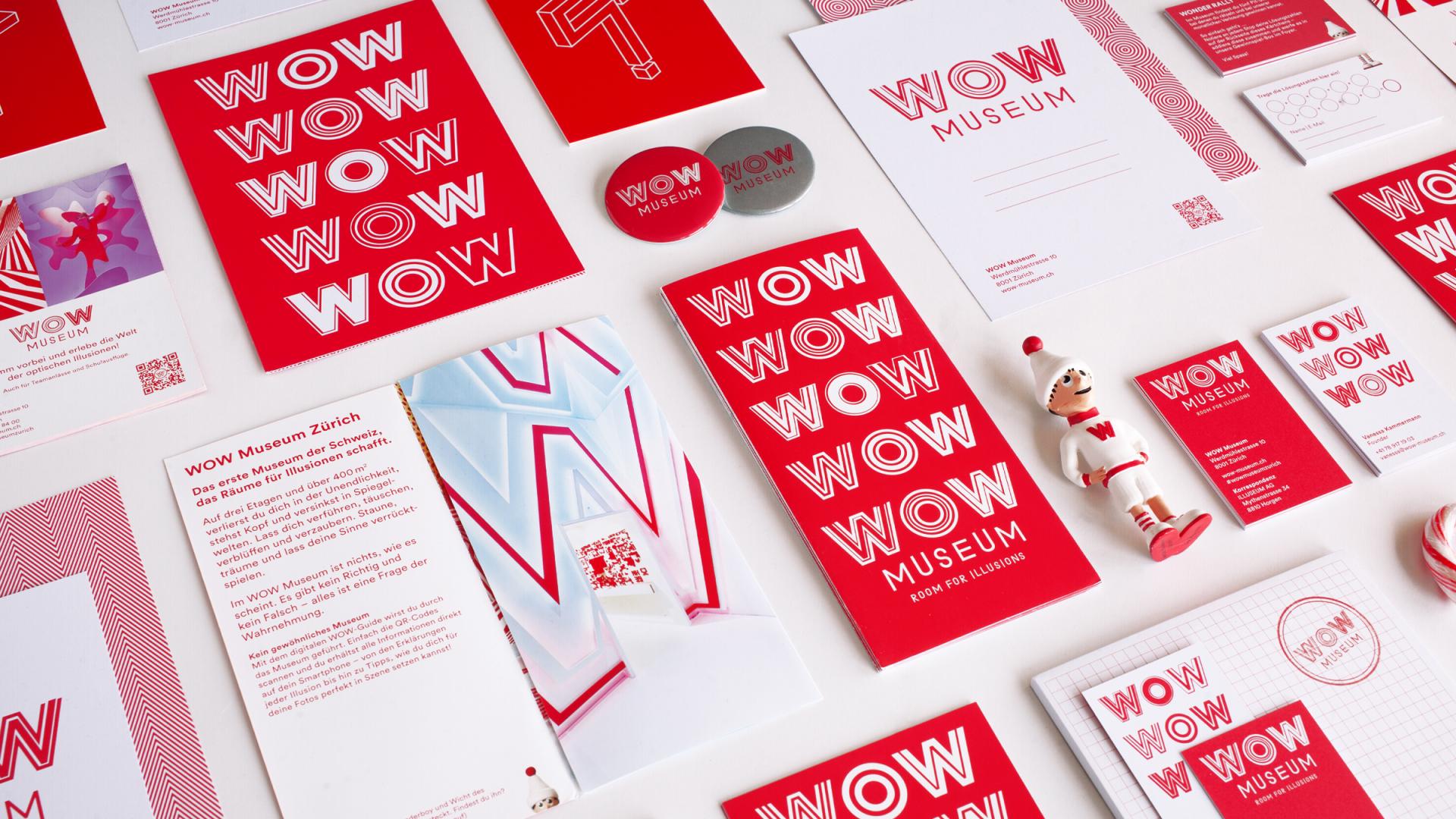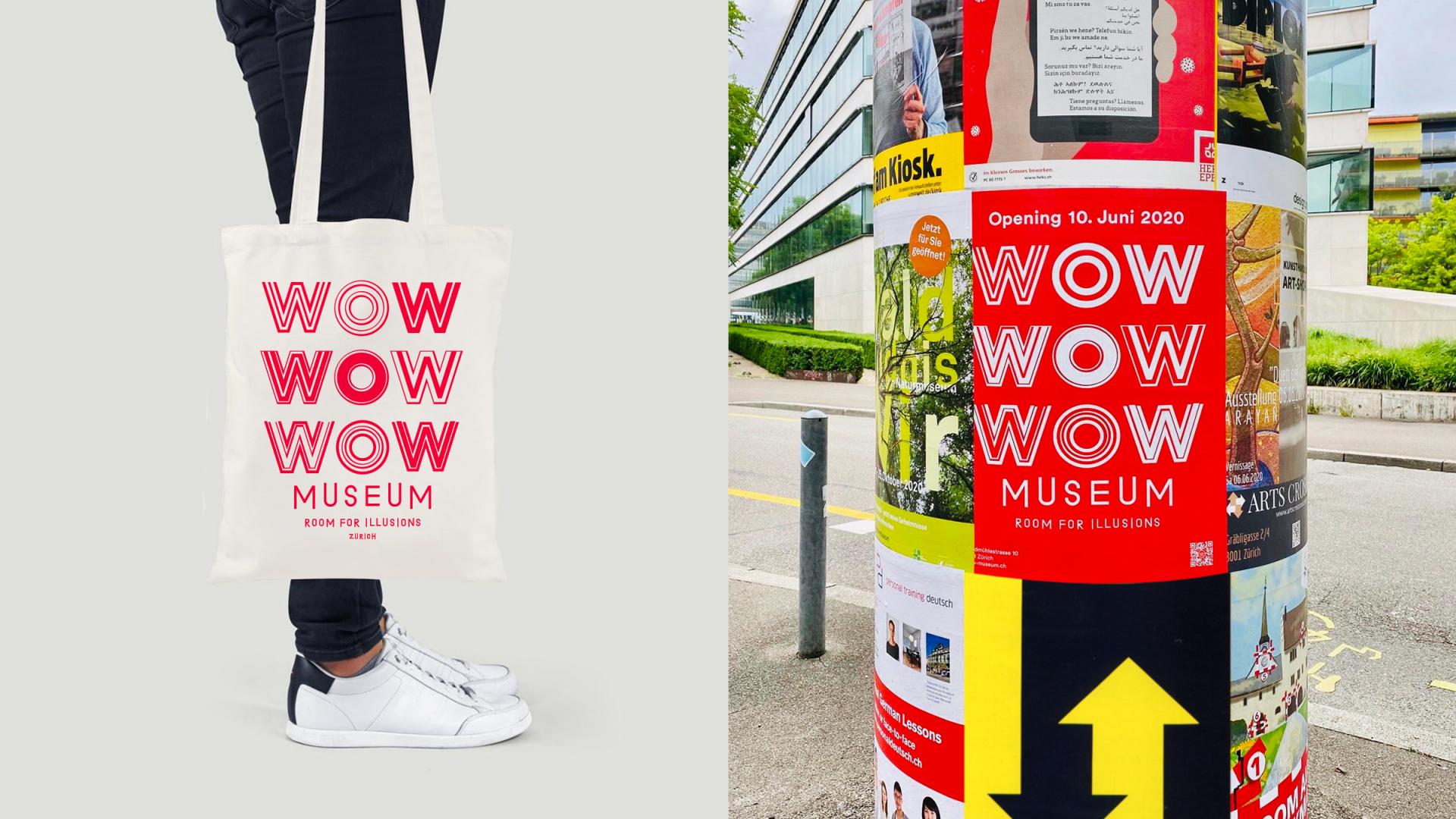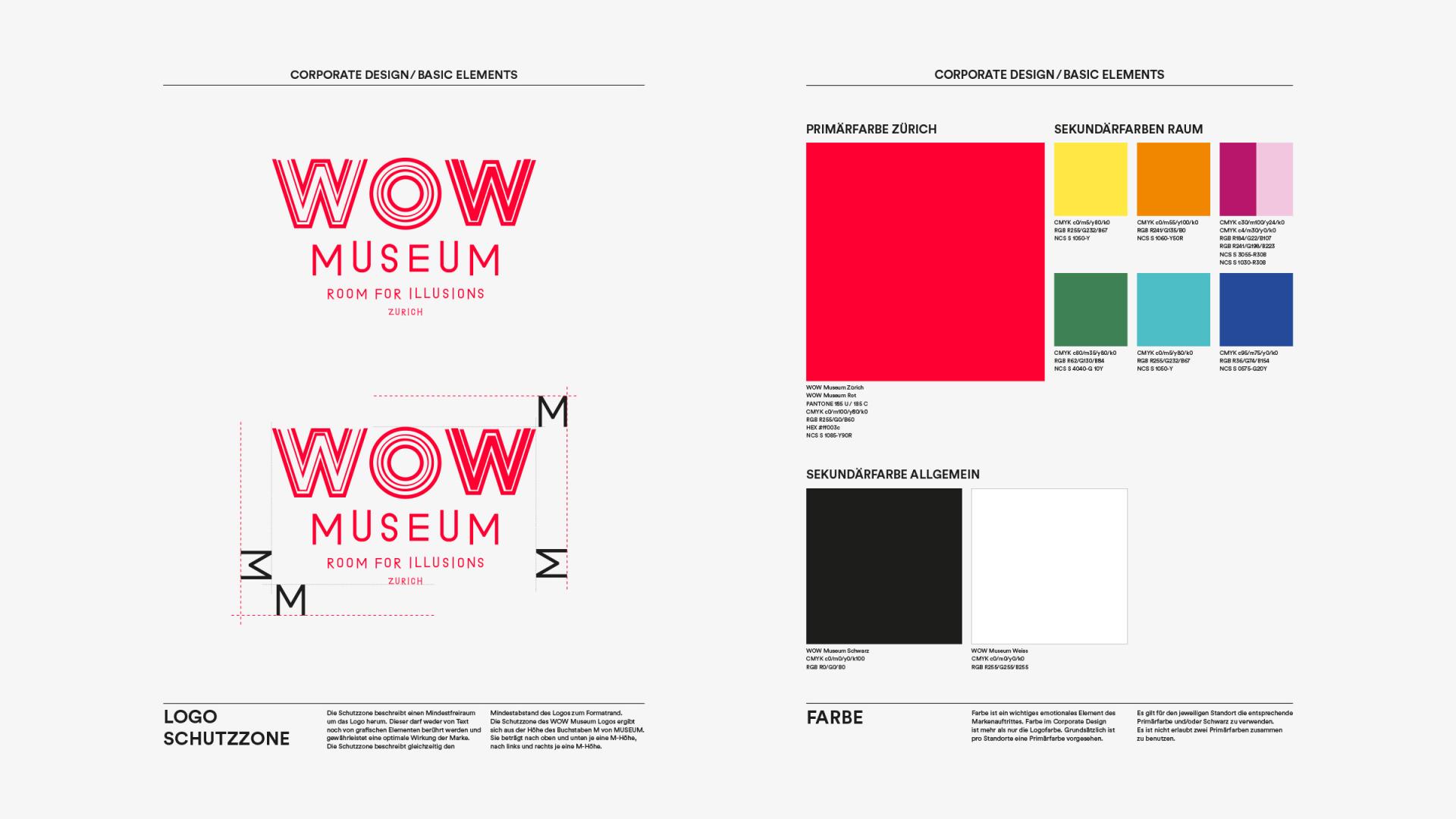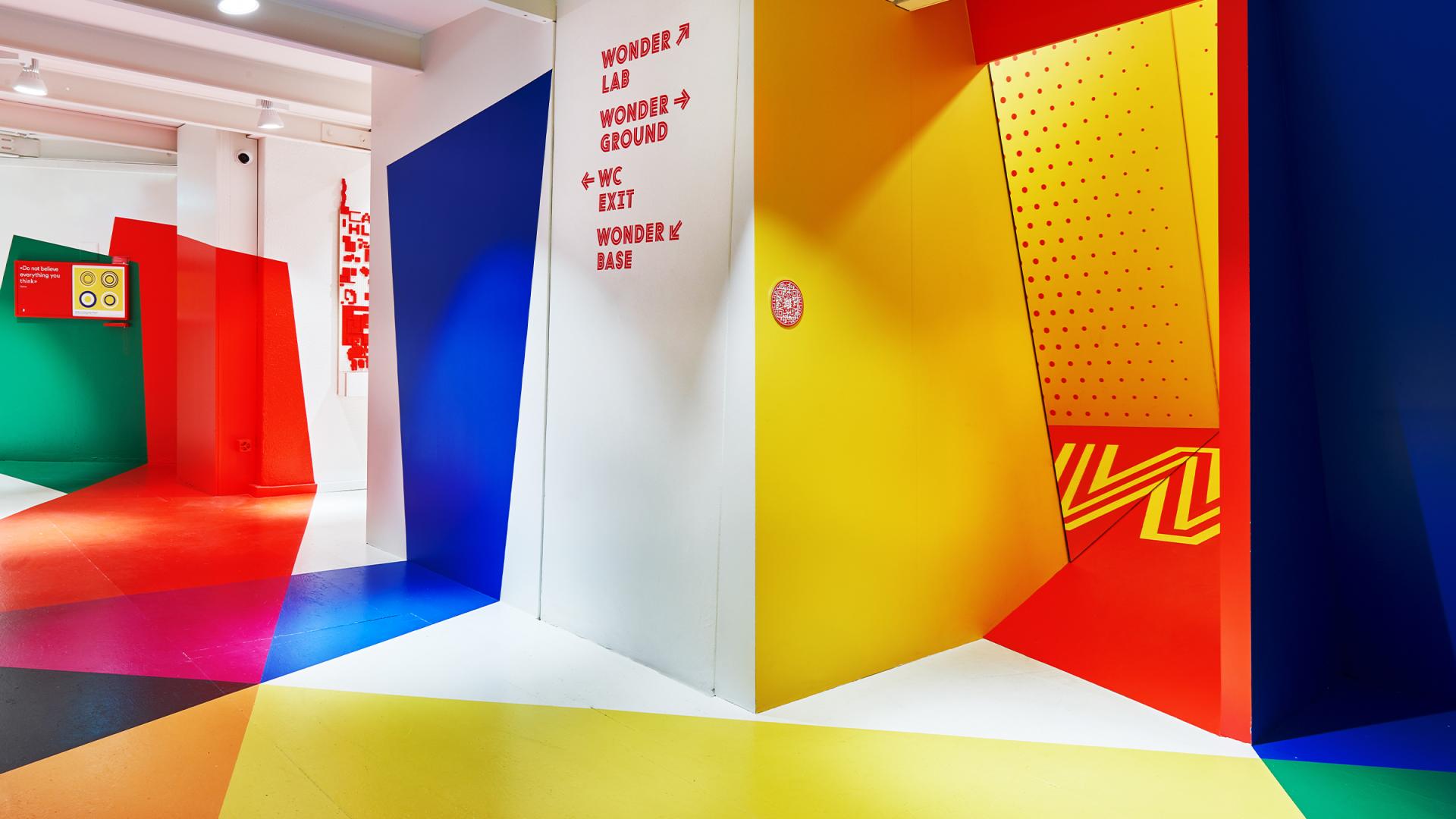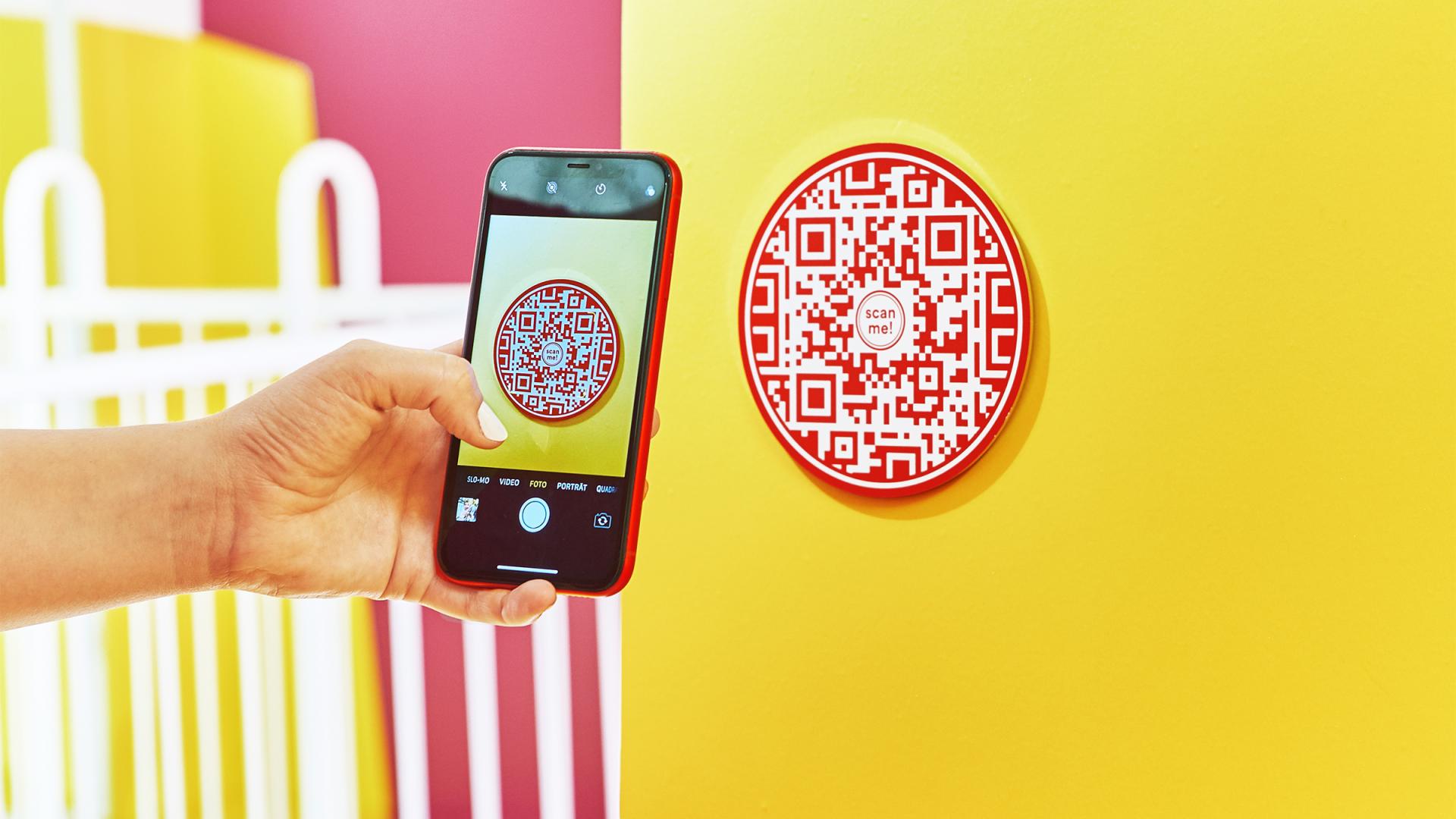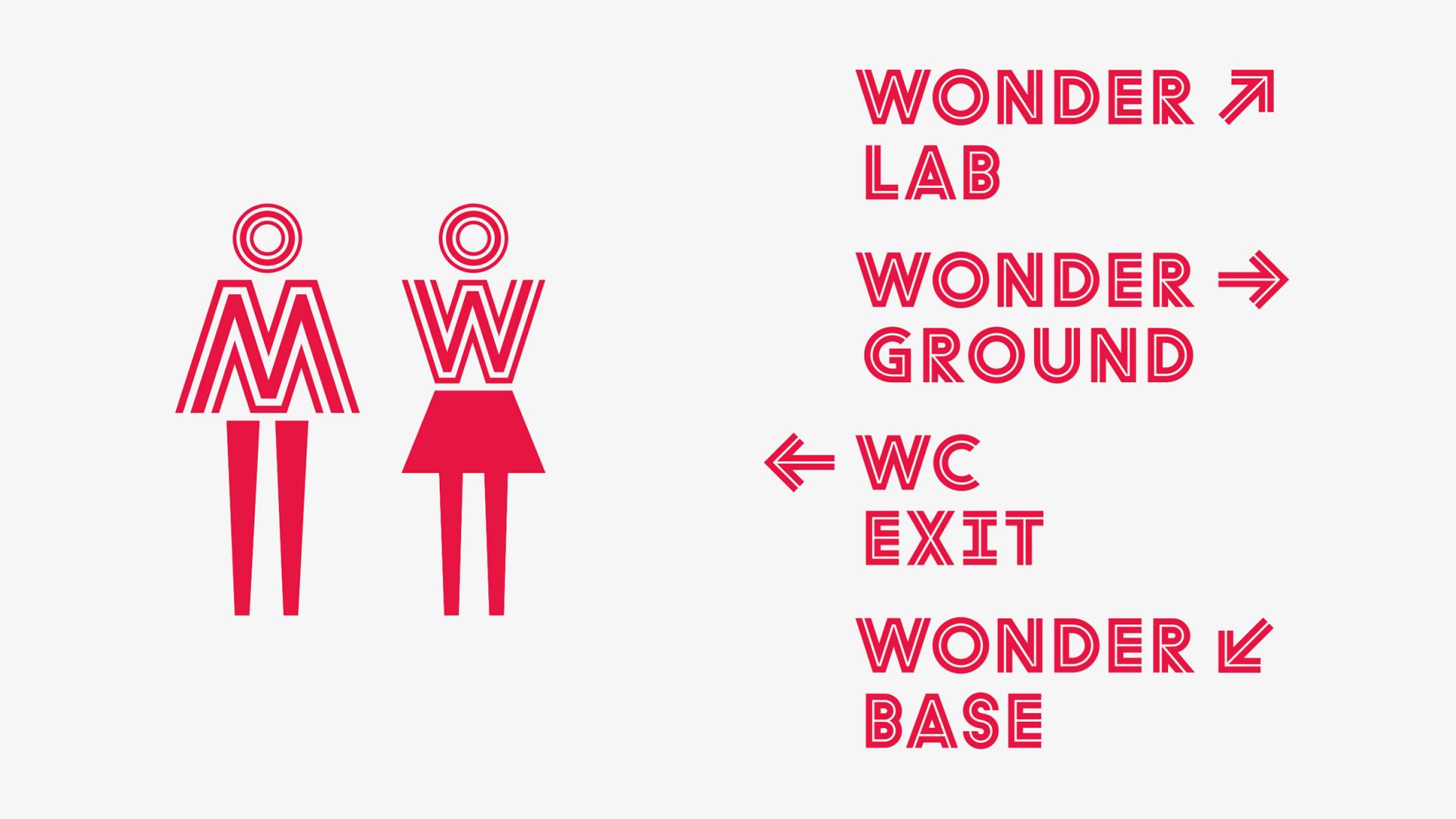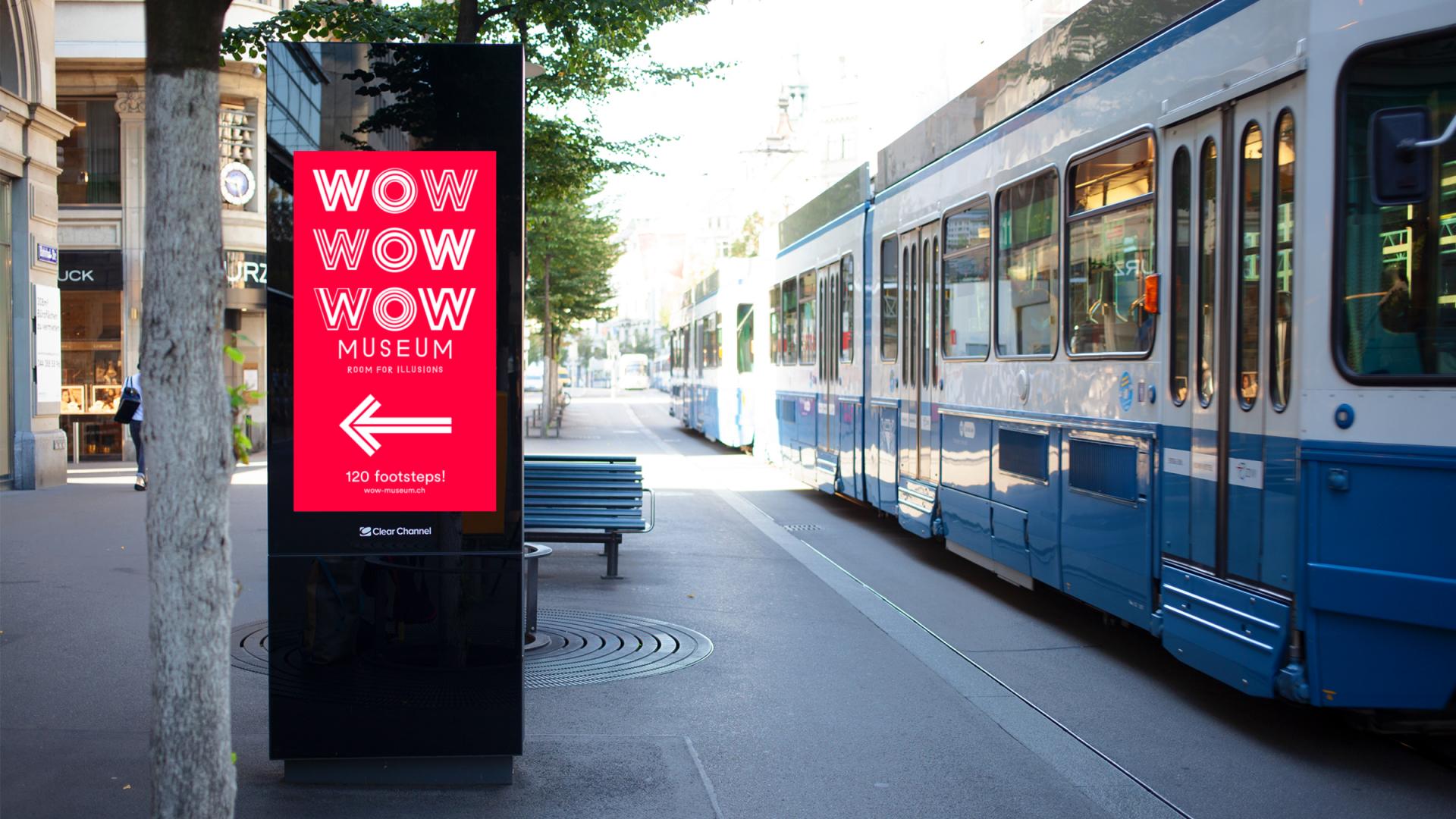 ROOM FOR ILLUSIONS
In 2018 the founding couple came up with the idea of creating a place in the middle of Zurich that combines fun with learning, culture and immersive art. A space that immerses visitors in a three-dimensional world of illusion.
In close cooperation with the initiators Vanessa and Matthias Kammermann, the Aroma Creative Team developed the corporate identity and all communication measures. For one and a half years, interior designers and scenographers worked on the individual and surprising spatial productions.
In 12 illusion rooms and over 400 square metres, visitors are immersed in colours, mirror worlds and light installations. Here the earth is upside down, you lose yourself in infinity and experience new perspectives. The WOW Museum in Zurich offers entertainment, fun and surprises for all age groups and encourages interactive participation.
Visitors are guided with the specially developed and web-based "WOW-Guide". QR codes on all exhibits and in the illusion rooms provide explanations, background knowledge and tips for the perfect illusion.
Digital and visual experience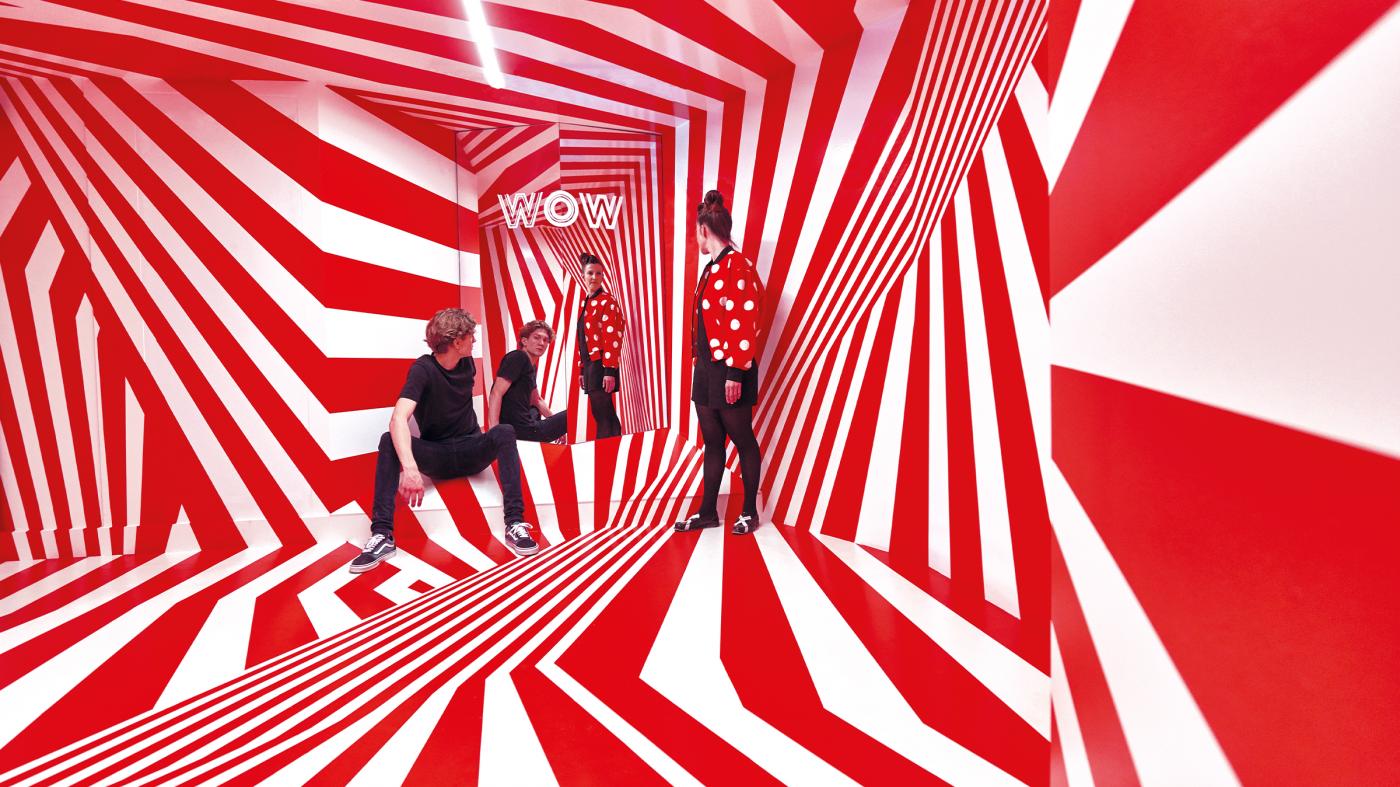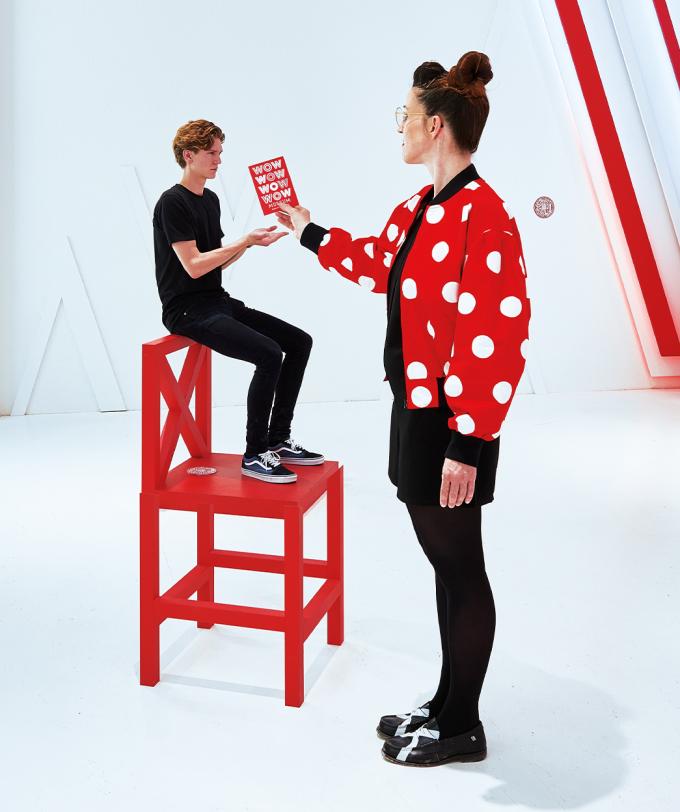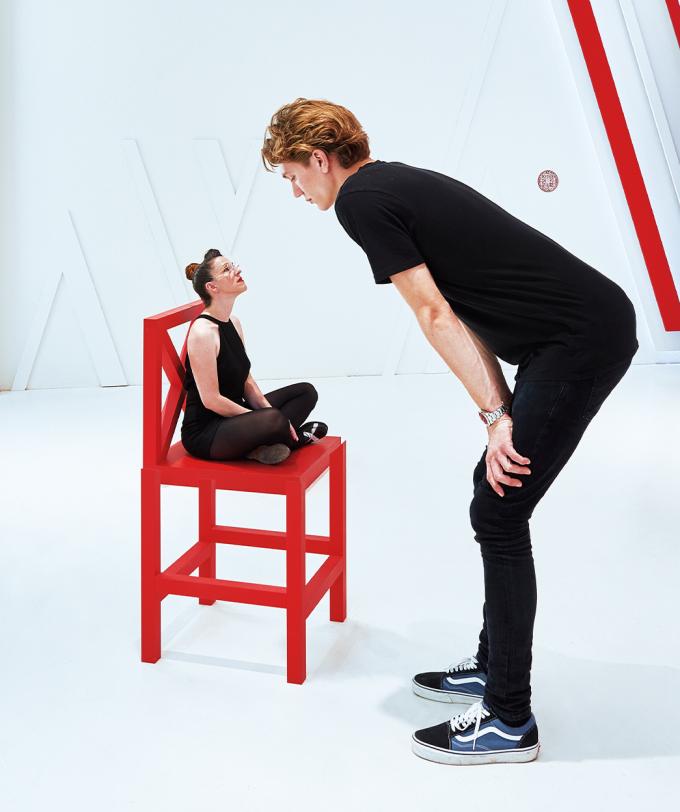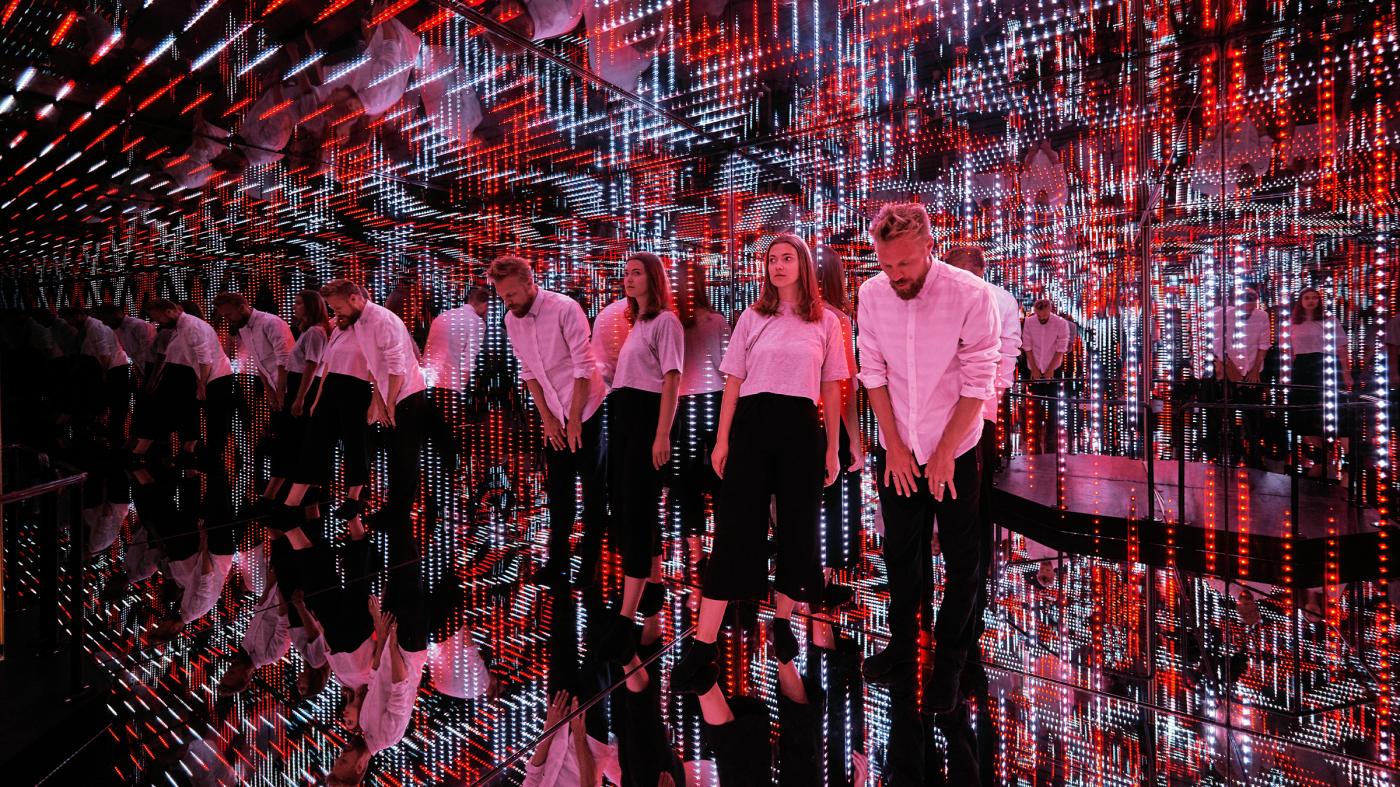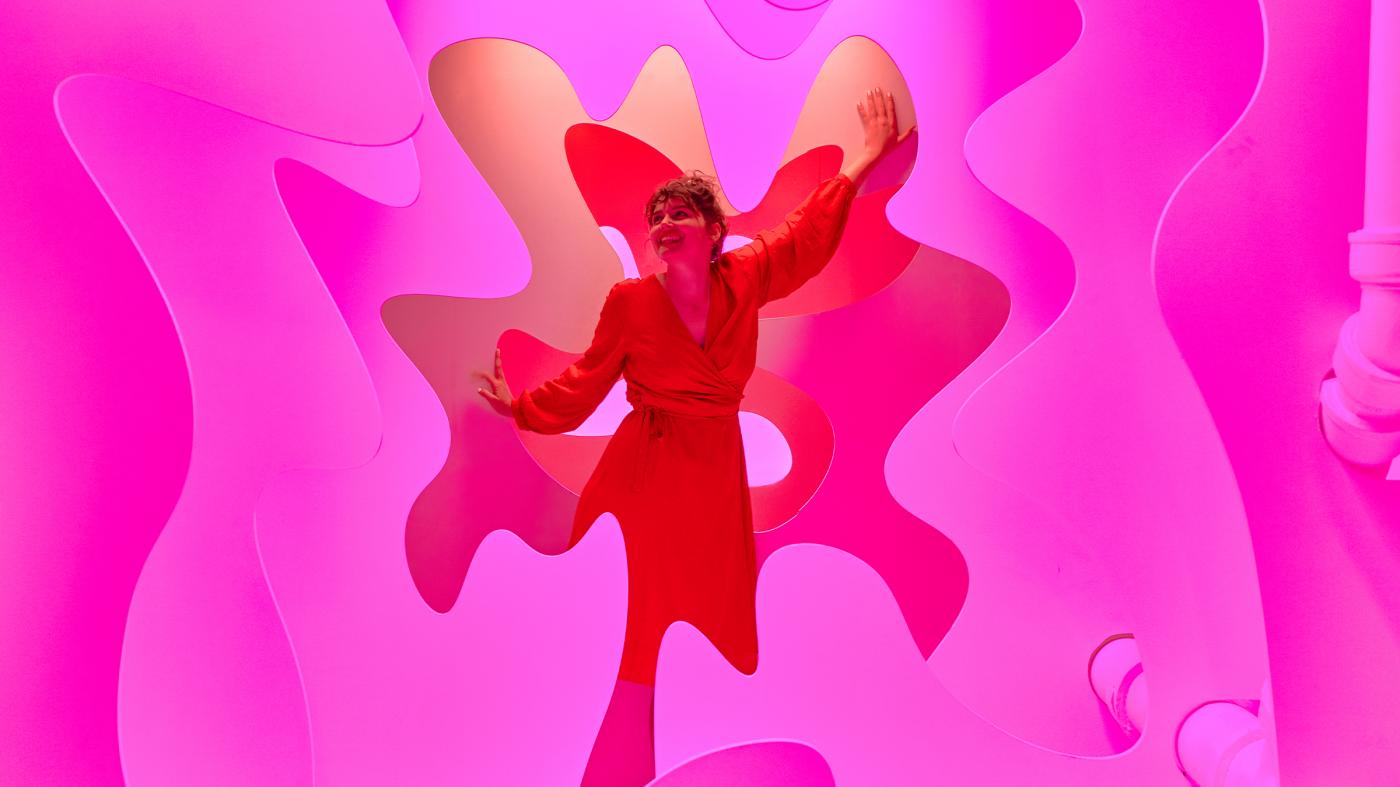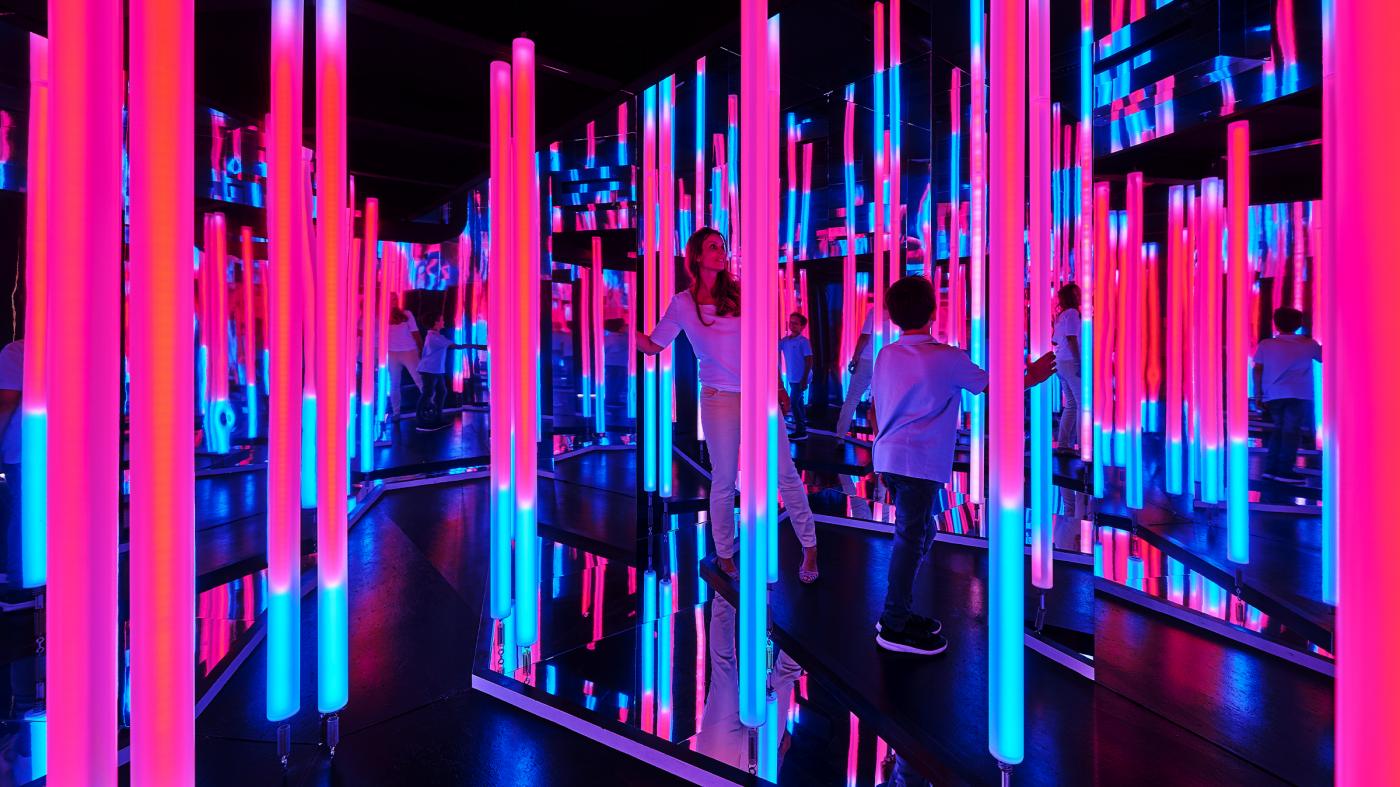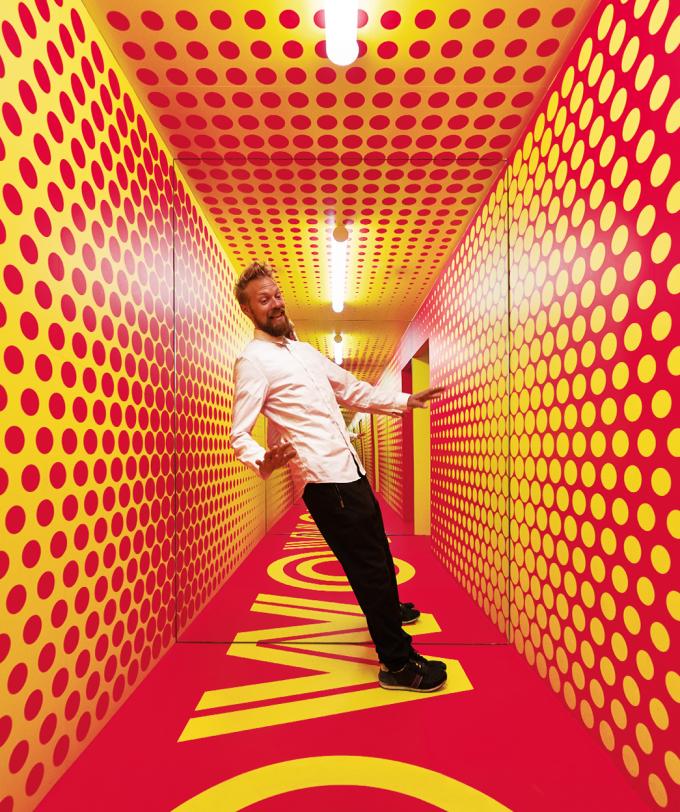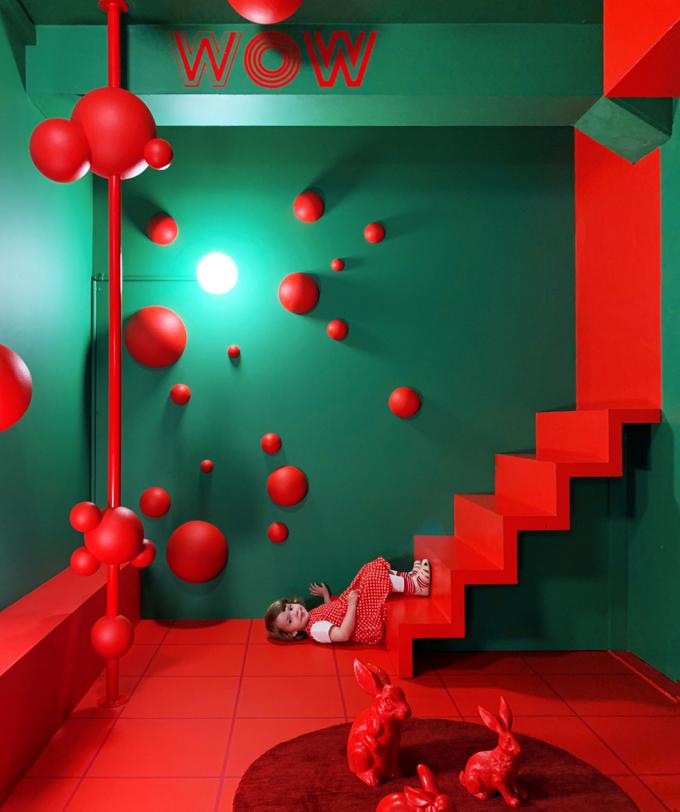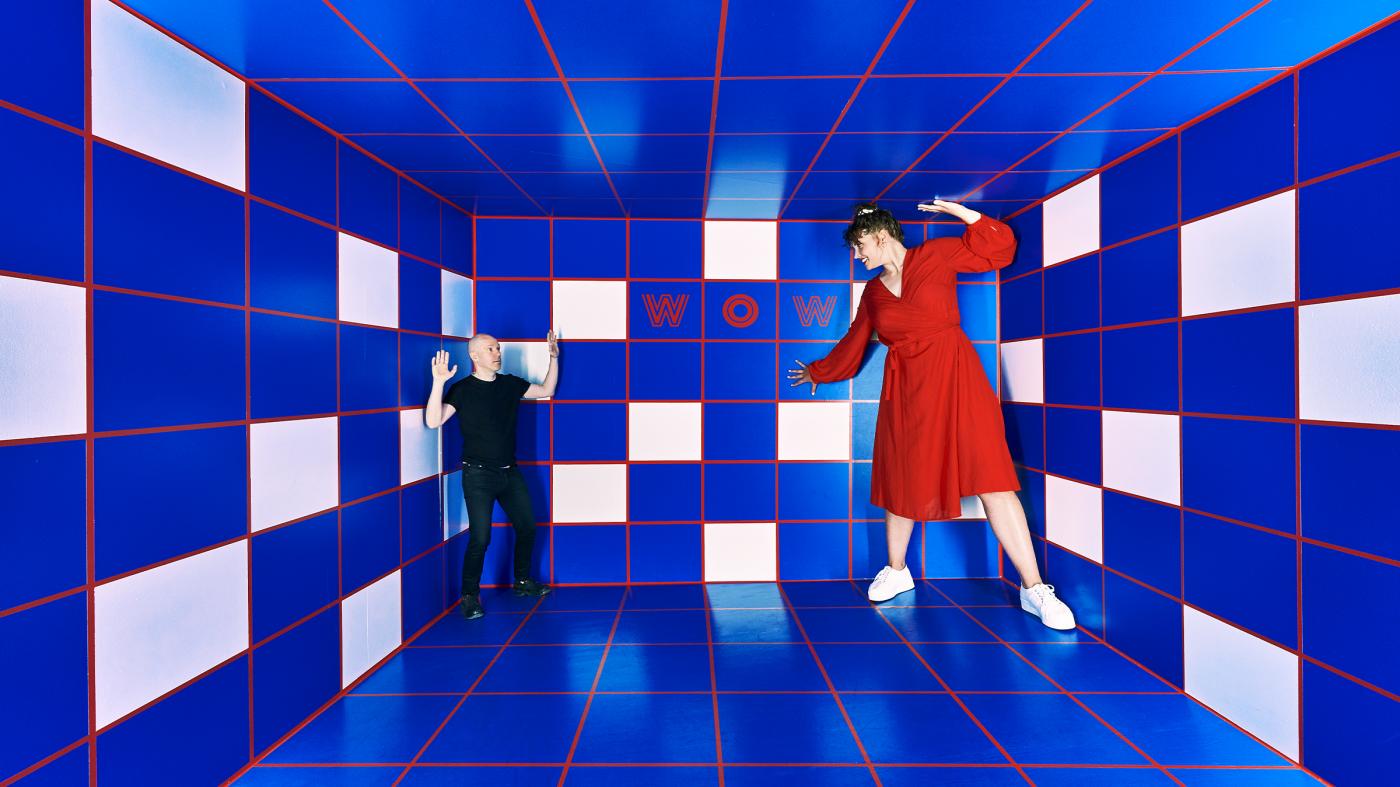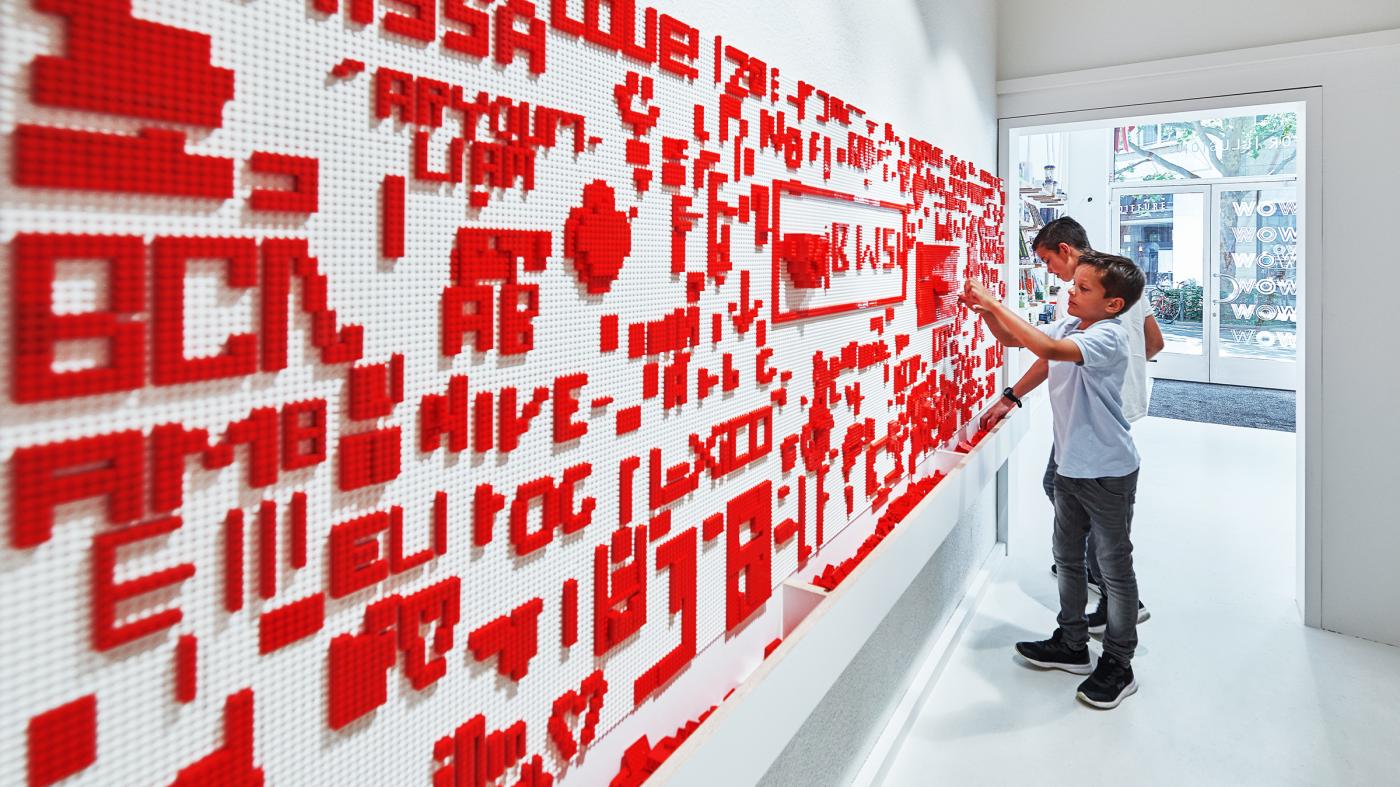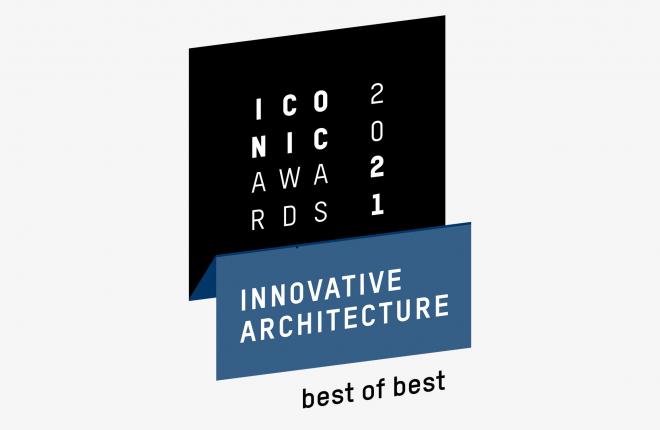 ICONIC AWARDS 2021: Best of Best in der Kategorie INTERIOR - Public / Culture / Education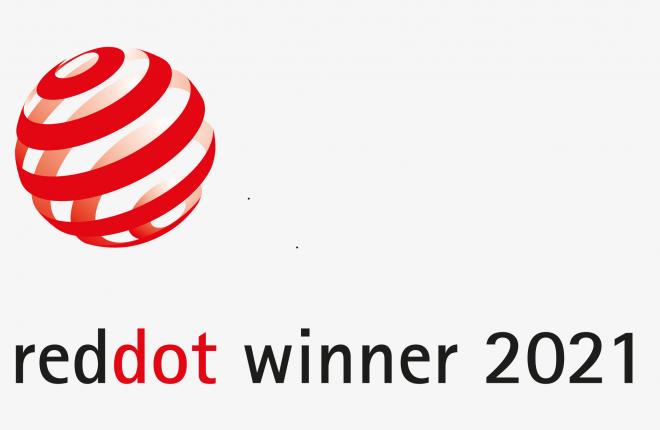 RED DOT AWARD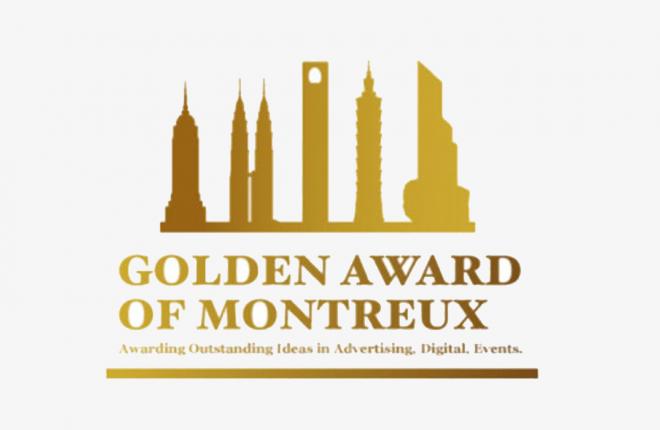 Finalist Certificate at the International Advertising Competition Golden Award of Montreux 2021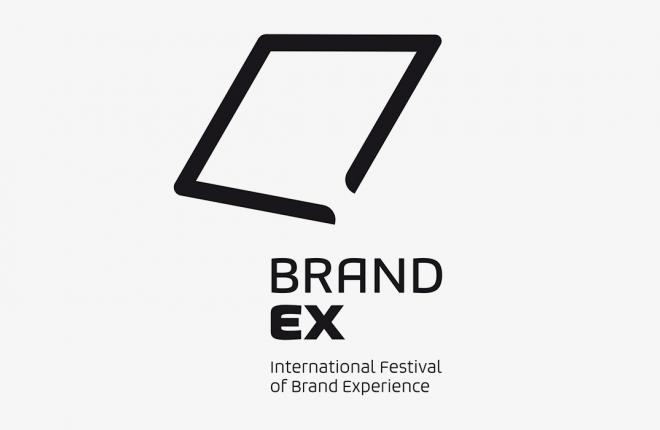 BrandEx Award 2021 «Best of Best»:
Awarded in «Best Interactive Installation», «Best Thematic Exhibition», «Best Brand Architecture»
«The idea of the WOW brand has gone down like a bomb. We arrived with a bouquet of ideas and Aroma spiced it up with their expertise. The perfect combination for us as customers. It is ingenious to work with people who put their heart and soul into their work, love their job and strive for the best for the customer.»